Bengal BJP ex-chief Dilip Ghosh to 'introduce' successor in districts
Birbhum apart, Sukanta Majumdar and Ghosh will visit Nadia and East Burdwan in the first leg of their journey called Samwardhana Yatra (felicitation rally)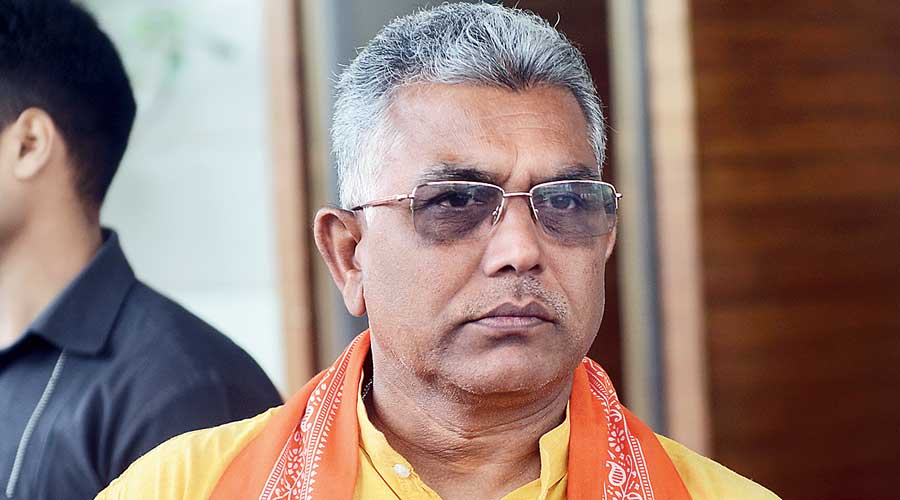 ---
Calcutta
|
Published 21.10.21, 02:32 AM
|
---
Bengal BJP's immediate past chief Dilip Ghosh and his successor Sukanta Majumdar will embark on a statewide tour from Thursday in what party insiders have said is a rare initiative in the faction-ridden Bengal unit
The trip, planned by Ghosh, is part of a strategy to "introduce" the new party president to the district-level functionaries.
This journey is being called Samwardhana Yatra (felicitation rally) since Majumdar will be felicitated in all the districts that he visits.
"We will start our journey from tomorrow (Thursday) with Birbhum. As of now, we will visit three-four districts in the coming three days," Ghosh, currently one of the national vice-presidents of the party, said. "Once this leg of our tour is over, we will wait till the bypolls and then visit north Bengal," he added.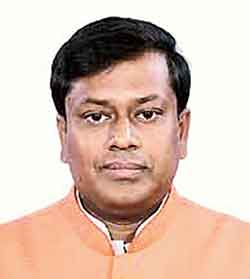 According to multiple sources, the idea of this tour was mooted by Ghosh and approved by BJP national president J.P. Nadda.
"The morale of our workers is down after the poll debacle. Most of us are tired of the factionalism. Dilip-da's plan, if it works, may just be the elixir we need," a state BJP functionary said.
Birbhum apart, Ghosh and Majumdar will visit Nadia and East Burdwan in the first leg of their journey.
Majumdar was appointed as the state unit chief on September 20 after removing Ghosh. While the change was imminent, the announcement came as a sudden jolt to the party. Several leaders within the party are of the opinion that Majumdar is close to the state unit's general secretary (organisation) Amitava Chakraborty, who in turn reportedly does not get along with Ghosh.
"This could also be an attempt on Dilip-da's part to strengthen his ties with Sukanta Majumdar, so that he doesn't completely lose his grip on the party," a source said.
Several BJP old-timers this correspondent spoke to said they couldn't recall any instance of the immediate past president handholding his successor like this.
"This (trip with is a rare development indeed and Dilip-da must be complimented for it," said a BJP source.
A senior state BJP leader recounted how Ghosh had received a cold shoulder from his predecessor Rahul Sinha, who was made a national secretary of the party after Ghosh became the state president. Majumdar said the idea was to connect with leaders in the districts.
"We leave tomorrow (Thursday) and will offer our prayers at Tarapith the day after," he added.