Banerjee's adda with friends is a must: Bappa Sen
The reunion usually happens in the Nobel laureate's apartment at Saptaparni on Ballygunge Circular Road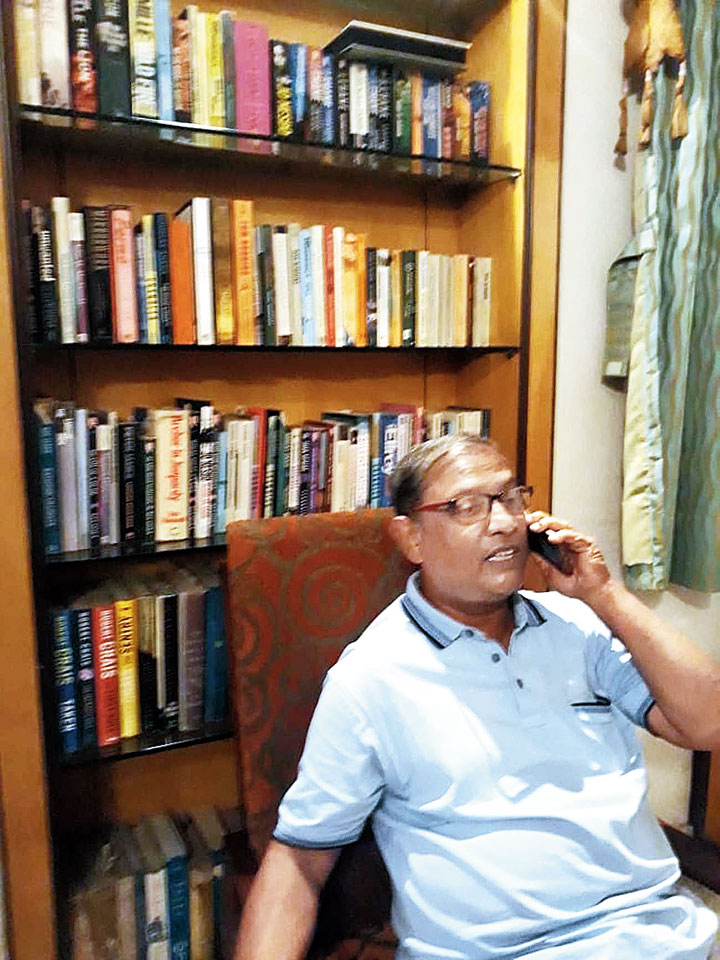 ---
Calcutta
|
Published 15.10.19, 02:13 AM
|
---
When in Calcutta, one meeting is a must for Abhijit Vinayak Banerjee — adda with friends.
The reunion usually happens in the Nobel laureate's eighth-floor apartment at Saptaparni on Ballygunge Circular Road.
The date is fixed after Banerjee calls up his friends from the airport to say that he is in town, said Bappa Sen, the economist's friend from his South Point days. "When he is in town, he will call us up and tell us when he is free to meet. He has a busy itinerary… those of us who are in town also try and adjust our time so that we can meet him," said Sen.
Both Banerjee and Sen passed Higher Secondary from South Point in 1978.
"We were students in the same school since nursery but I know him since Class VI. It was in classes IX and X that we came close and were in a group of eight to 10 friends. Earlier, we would meet outside the school and have adda at the Lake (Rabindra Sarovar) and Golpark. It has now shifted to his home because he is too busy… and it's a close group of three to four of us," said Sen, a documentary filmmaker who had collaborated for a film with Banerjee and his Nobel laureate wife Esther Duflo in the early 2000s.
The last time they met was in June, when Banerjee was here. Sen said his friend usually made four trips to the city every year.
In his adda with friends, one topic will definitely come up — a discussion on Indian classical music. "He loves Indian classical music and listens to Ravi Shankar, Amir Khan, Ali Akbar Khan," said Sen, who gave an insight into Banerjee's love for cooking.
"He loves to cook a variety of dishes when friends visit his home," said Sen.
But what Banerjee accommodates in his busy schedule is swimming and at times table tennis at a city club. "Since childhood he is interested in sports," said Sen, who has both emailed and messaged to congratulate his friend.
"It's a proud moment for us. He is a close friend and not that he was a childhood friend, he is still our friend and that is our biggest reward," said Sen.