Bagrakote tea estate reopens after six years, new firm takes charge
A new company from Calcutta took over the premium garden that had earlier been owned by the Duncans Goenka Group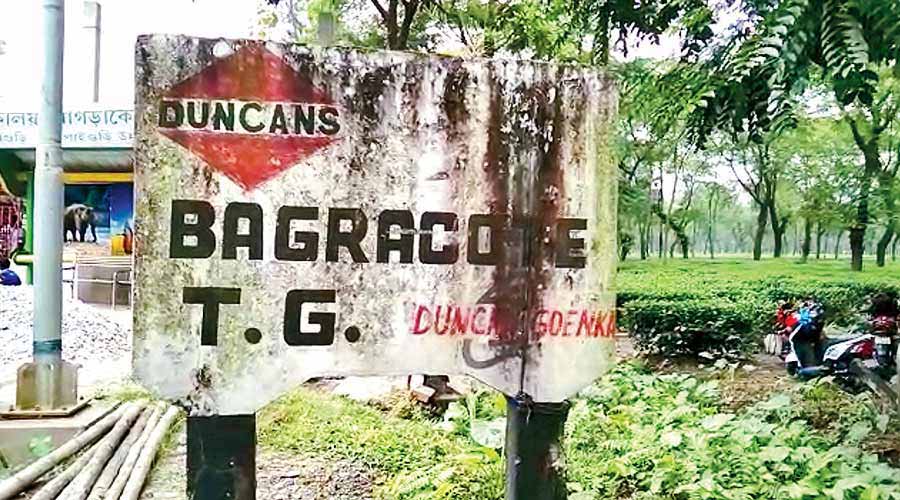 ---
Jalpaiguri
|
Published 02.07.21, 02:42 AM
|
---
Bagrakote tea estate, one of the premium gardens in the Dooars that had been abandoned by the management six years ago, was reopened on Thursday.
A new company from Calcutta took over the estate that had earlier been owned by the Duncans Goenka Group. The estate is located in the Malbazar subdivision of Jalpaiguri district and had 2,000 workers. The Duncans management had abandoned the Bagrakote garden in April 2015.
On Thursday, representatives of Tea & Beverage Company — the new firm that took over the garden — reached Bagrakote. They were accompanied by state minister Bulu Chik Baraik, Alipurduar MP John Barla and leaders of different trade unions.
"The garden is being reopened today (Thursday). Outstanding wages of the workers will be cleared in due course. We intend to start operations at the earliest," Subrata Bakshi said on behalf of the new management.
A state labour department official said the reopening had been made possible following several months of initiatives.
"A meeting was held in the state labour department's office in Siliguri on Sunday and it was decided that a new company would reopen the garden," the official added.
Mani Kumar Darnal, the general secretary of the Intucbacked National Union of Plantation Workers, said the labourers were grappling with poverty following the closure of the Bagrakote estate. "Many of them left the garden in search of other jobs."
According to Darnal, there are 1,100odd workers in the garden at present and they have somehow survived in the past six years.
"It is a great relief for us. We hope regular activities will resume in the garden in due course," said Raman Chhetri, a worker.