Back: workers & job worries
Sabirul is among 118 youths arrived on Tuesday morning from Kashmir where they had been working in various jobs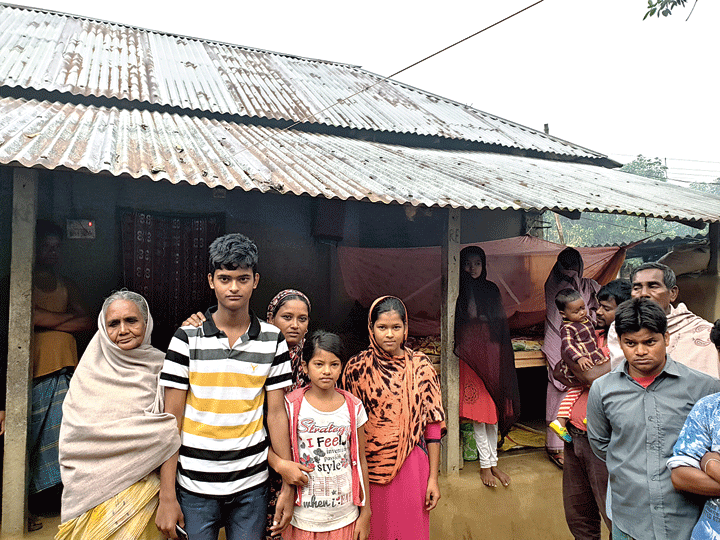 ---
|
Raiganj
|
Published 05.11.19, 07:56 PM
---
Dabiruddin Islam is relieved that son Sabirul is back at home from Kashmir.
But Sabirul is not sure whether he would be able to continue staying with his family, uncertain how much he will earn.
Sabirul is among 118 youths arrived here on Tuesday from Kashmir where they had been working. While 112 of them headed for neighbouring South Dinajpur, the remaining six left for their villages in North Dinajpur.
Among the six, Sabirul is from Chainagar village in Hemtabad block. Sabirul said he used to work in a plywood factory in Khanda near Srinagar for the past two years. "After the killings in Kulgam, we were scared. It is good the state government arranged our return," Sabirul said.
However, what worries Sabirul is how much he will earn at home. "I have parents, two sisters and grandmother. We do not own any farmland. Here in our village, we made Rs 200 a day. It is not certain that I will get jobs for all 30 days in a month," Sabirul, who is in his early 20s, said.
According to Sabirul, he had to go to Kashmir as his father was finding it tough to run the family. "There, I was getting Rs 18,000 per month, apart from free accommodation. I could send Rs 12,000 to my family each month."
Mohammad Mustafa, who is from South Dinajpur and had been working in Kashmir, sounded equally anxious.
Trinamul leaders are hopeful the concerns would be addressed. Many of the leaders had received the youths and made arrangements for them to reach home. "We will soon speak to the chief minister to see they get jobs here," said Arpita Ghosh, the Trinamul chief of South Dinajpur.