Awareness drive for Iskcon pilgrims
The officials told the Iskcon authorities to strictly follow the guidelines and be prepared to combat a possible outbreak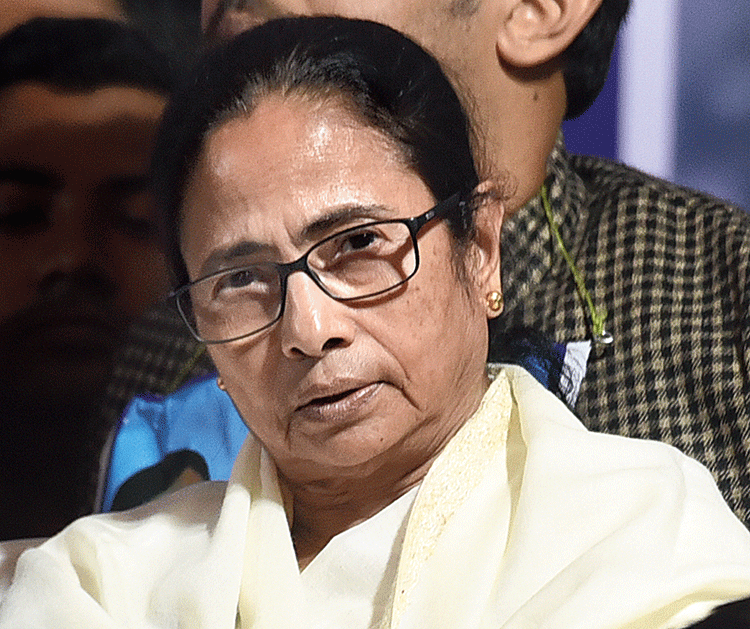 Mamata Banerjee
Telegraph picture
---
Krishnagar
|
Published 07.03.20, 08:54 PM
|
---
Chief minister Mamata Banerjee has advised Iskcon authorities to train staff and carry out coronavirus awareness initiatives among pilgrims, a large number of whom are foreigners, congregating for Holi in Mayapur.
The chief minister's guidelines, along with those issued by the health department, were conveyed to the Iskcon authorities by the Nadia administration during a meeting on Saturday.
The officials told the Iskcon authorities in Mayapur to strictly follow the guidelines and be prepared to combat a possible outbreak.
Speaking to The Telegraph, Iskcon's Mayapur director Sri Madhava Gauranga Das said: "The honourable chief minister has requested us to start training our staff and also spread awareness among pilgrims. We met the district authorities today (Saturday) to know the procedure and requested them to extend help if needed.
"Shortly after the coronavirus broke out in China's Wuhan province, we had by the end of January, as a precautionary measure, advised Chinese devotees not to visit Mayapur. To carry out preventive scanning we have procured a screening equipment. We are welcoming all visitors, but taking necessary precautions."
Every year, a large number of devotees from abroad take part in Holi at Mayapur, officially known as the Gaur Purnima festival. This year, too, around 8,000 devotees are expected to visit the temple hub in Mayapur from around 80 countries.
In Santipur, civic body chairman Ajoy De held meetings with councillors, the superintendent of Santipur state general hospital and senior police officers to set up an isolation ward at the hospital.