August rain quota fulfilled in Calcutta
The city's rain count for August had touched 420mm by Sunday morning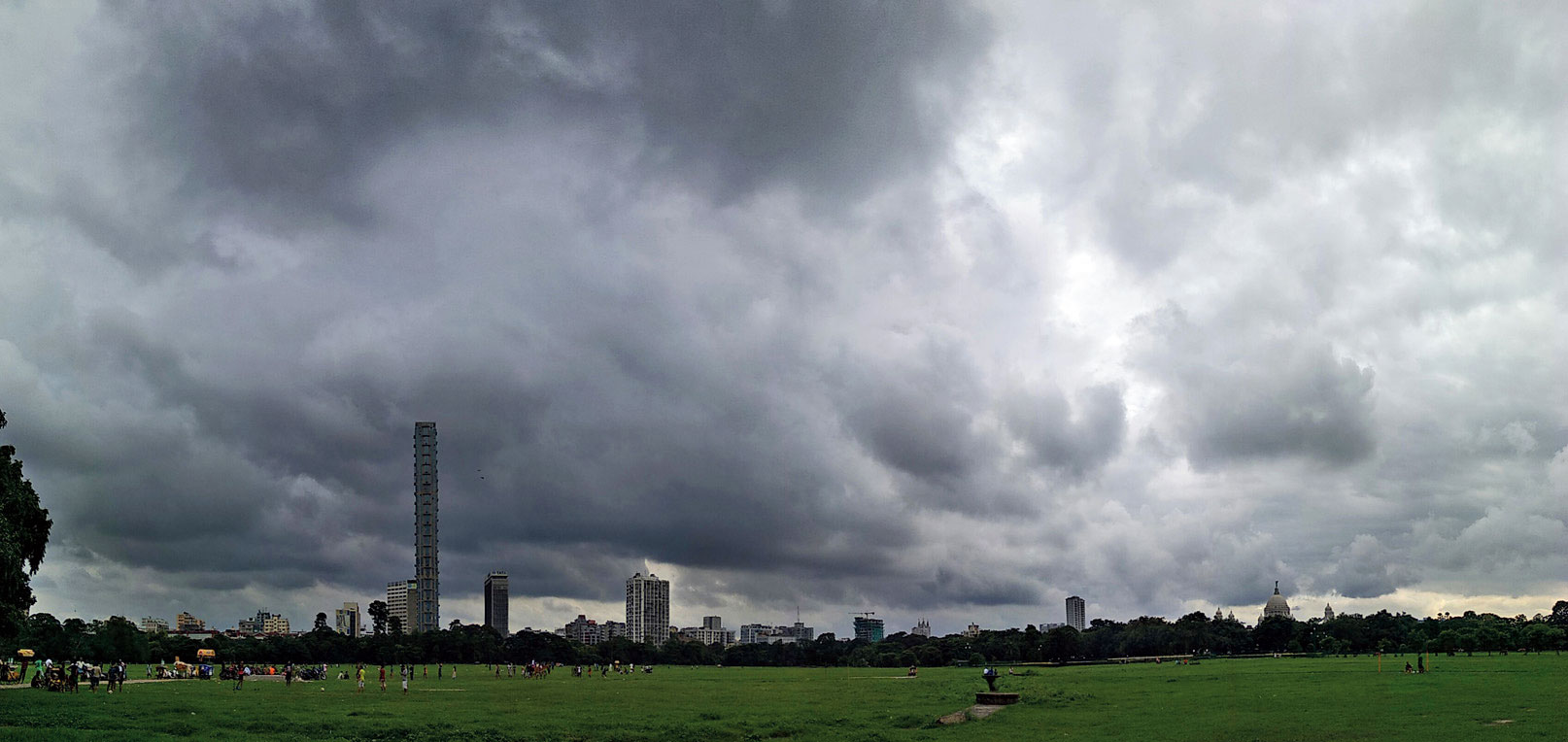 A blanket of cloud over the Maidan on Sunday afternoon.
Picture by Sanat Kumar sinha
---
Calcutta
|
Published 18.08.19, 08:39 PM
|
---
An almost clear sky and a drizzle or two await the city on Monday as the low-pressure belt made its way towards Jharkhand.
The city's rain count for August had touched 420mm by Sunday morning, around 200mm coming on Friday and Saturday. The August quota is 344mm.
The low-pressure belt that had brought the heavy rain was situated over central Bengal, en route to Jharkhand, on Sunday. Several parts of the city experienced light to moderate rain in the evening.
Calcutta was tipped to get another spell of heavy rain on Sunday night but the system passed way above its head, a Met official said. The closest it came to Calcutta was Basirhat in North 24-Parganas, around 75km north of the city.
The Met office said there was little chance of heavy rain in Calcutta over the next few days.
"The sky would start clearing from Monday morning. There could be light rain because of the monsoon trough that extends to the Bay of Bengal through Calcutta but there is no other major system that can lead to heavy rain," said G.K. Das, director, India Meteorological Department, Calcutta.
Had the system passed closer to the city, there would have been another spell of heavy rain. What started off as a cyclonic circulation over Bangladesh intensified into a low-pressure zone while entering Bengal. It was drained to an extent because it travelled on land and faced friction because of trees and houses, the Met official said.
The city got so much rain because the system had formed over Bangladesh and was tilted southwestwards at the top, towards Calcutta and the two Parganas.
As the system enters Jharkhand, the western districts of Bengal such as Jhargram, Purulia and Bankura could get moderate to heavy rain.
In Calcutta, the sun is expected to shine and the daytime temperature is likely to go up a few notches. Most of Sunday was cloudy and the maximum temperature was 29.5 degrees Celsius, three notches below normal.