Family nixed Arsalan's 'Dubai trip wish'
Arsalan repeatedly wanted to know from police if he would be able to pursue higher studies in the UK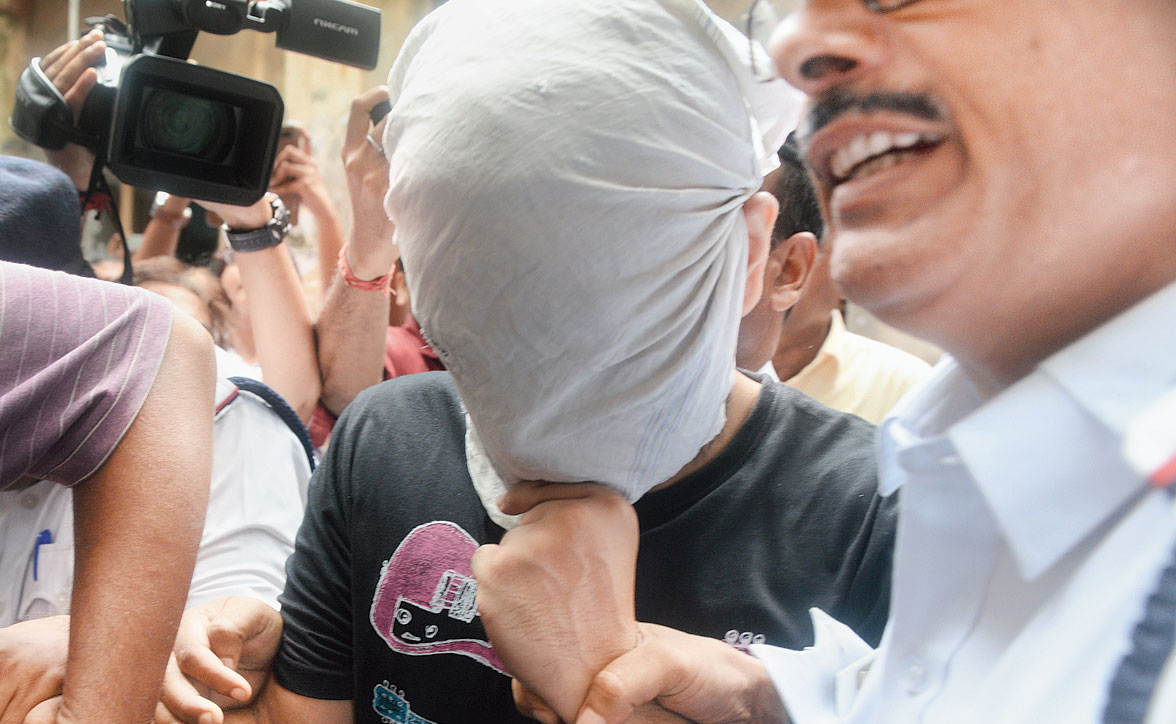 ---
|
Calcutta
|
Published 18.08.19, 08:35 PM
---
Arsalan Parwez, the 21-year-old scion of the Arsalan biryani chain, initially wanted to go to Dubai after his Jaguar F-PACE hit a Mercedes at the Loudon Street-Theatre Road crossing early on Saturday, but the family convinced him to surrender, his relatives said.
A section of his family members claimed Arsalan wanted to look after the chain's Dubai facility but family seniors got together and succeeded in prevailing over him and made him understand that it was futile running away from the law.
"Arsalan was reluctant, but we wanted to respect law. He was a worried young man and repeatedly wanted to know from police if he would be able to pursue his higher studies in the UK. Do you really believe that he wanted to kill someone?' asked Z.A. Khan, one of Arsalan's uncles.
"He could have gone away. But after we explained to him why it was necessary to respect the law, even he realised it," Khan said.
Arsalan's car had hit a Mercedes E-220d sending it hurtling into three Bangladeshi visitors waiting near a police kiosk and killing two of them on the spot. Amit Kajaria, who was driving the Mercedes, and his wife Kanika suffered multiple injuries.
Arsalan has been booked under various sections of the Indian Penal Code for culpable homicide not amounting to murder, and rash and negligent driving. On Sunday, the police added a fresh charge of attempt to commit culpable homicide and prevention of damage to public property.
The charges if proved could lead a maximum punishment of 10 years.
Sources in the family said within hours of Arsalan returning to his Beckbagan home from the accident site, his uncles and relatives sat down with his parents and discussed at length the possible fallout of the accident that had killed two Bangladeshis.
A source in the family said that Arsalan was very afraid and wished to move out to Dubai where the chain had opened a unit at Al Karama in November last year.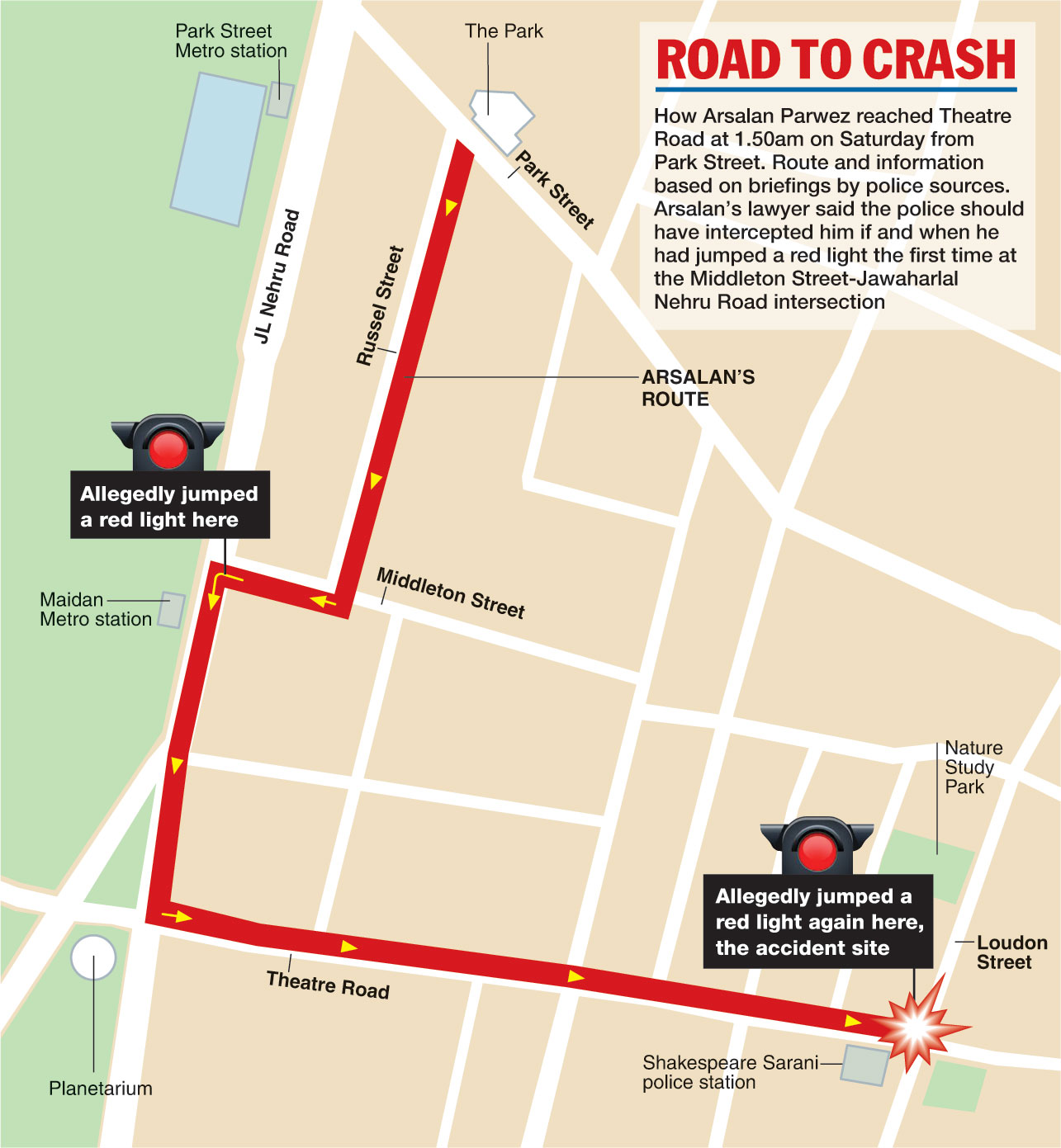 Over the next few hours after the accident, family seniors prevailed over Arsalan that running away from the law would make no sense.

An MBA from Edinburgh, a family insider said, Arsalan was extremely worried about his plan to pursue a yearlong course in UK later this year. He wanted his seniors to assure him that his arrest wouldn't come in the way.
On Sunday, Arsalan — sporting a black T-shirt and a pair of black denims — stood at the Bankshall court while his lawyers argued for bail. With family members and his friends among the crowd, the young man looked at the metropolitan magistrate as the hearing continued.
"He is an educated man with a valid driving licence. Obviously he had knowledge about the consequences of driving at a high speed," public prosecutor Avijit Chattopadhayay argued.
Arsalan's lawyers argued that he had surrendered before the police and at no point of time was there any attempt to run away from the law.
"If required he will meet the investigating office every day under any condition," said Debojyoti Sengupta pleading for Arsalan's bail.
After hearing both the sides, metropolitan magistrate Alakananda Sarkar said she would pass the order later. Later she passed the order to remand Arsalan in police custody till August 29.