An important lesson to a child should be learning to accept failure
Take a step forward, lend social and moral support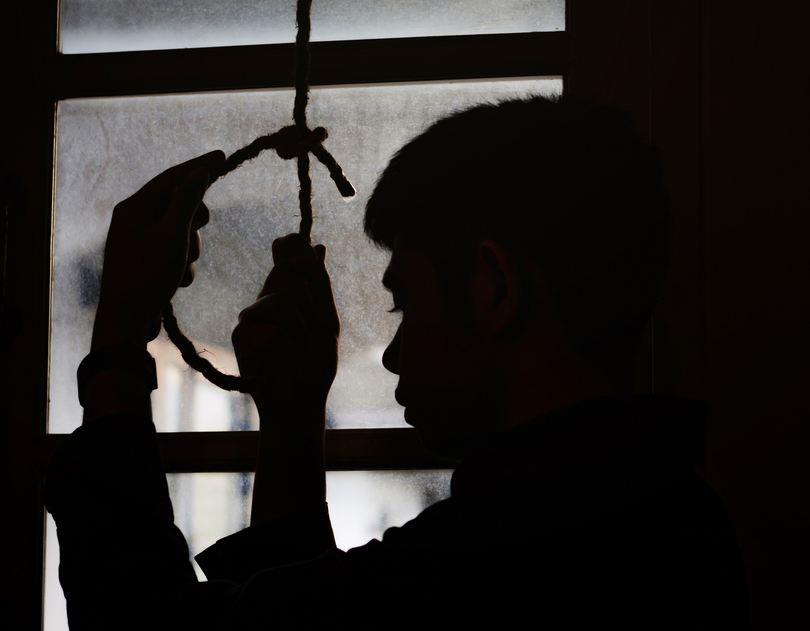 ---
|
Calcutta
|
Published 24.06.19, 11:14 PM
---
A suicide is like a pebble in a pond. The waves ripple outward. The person committing suicide creates the ripples. The family, the friends, the teachers are often shell- shocked by the incident. The society starts probing the reason behind the issue. There is a feeling of guilt, a feeling of shame as well as hopelessness.
Close to 800,000 people die because of suicides every year, which is one person every 40 seconds. This is a global phenomenon.
It is one of the leading causes of death worldwide especially amongst youth and India has one of the highest rates of suicide among people aged between 15 and 29. In spite of these facts we generally want to ignore it and do not take any proactive strategies to decrease the rate of suicide.
Decreased adult availability as often both the parents are working or the distance created by the child as they prefer to stay in the virtual world often ignite the problem.
Our changing lifestyle often becomes a contributing factor. From the very childhood, a child is taught to be competitive and to a certain extent selfish in nature. Instead of motivating her to get pleasure from group activities, completing a task together, a child is often dragged into a fierce competitive spirit which becomes their changed lifestyle.
Children often withdraw themselves from the surrounding world keeping the focus only to achieve their target.
Children who are high performers often live in a world of perfection and cannot accept any situation that does not represent their perfect world. It can be family relationships; it can be the parent-child relation or the relation between the parents or between friends. They are often very sensitive and generally never learn to accept failure. An important lesson to a child should be learning to accept failure, to say sorry and to accept frustrations as part and parcel of life.
In today's life, every child is exposed to a paradigm of life situations which they interpret according to their own ideas. Along with regular academic sessions, schools can include social issues to be discussed at least twice a month to give them a rational perspective of life.
"I don't need you" syndrome is rapidly developing among children. Good performance, appreciation and applause often boost the ego and they start believing "I can do it" in all situations of life.
Gaining confidence is good. But often a high performer child might think that he or she is capable of handling all the life situations in a perfect mode and fail to develop the pattern of sharing difficulties with friends or parents. Although in a group, they often live in a lonely world and are emotionally detached from near and dear ones. Any trivial crisis often appears outsized to them.
As a perfect performer, they often do not let themselves show their emotions which aggravate the situation as they pile up their pent-up emotions.
Faded fun in learning and unhealthy competitive spirit are also detrimental factors for all.
A child must learn to make mistakes and accept that there is nothing to be ashamed of in making a mistake. A child must learn to play for the sake of play and not competition. Isolation and secluded feeling where "me" and "myness" come to the forefront must be replaced with "we" & "us".
It is the time when we take a step forward, wipe away the stigma and change our lifestyle so that the youth get social and moral support from the society. The adults must change their role of a critical evaluator — aajkalkar chhelepulera (today's children). They are the future of the society and our support must help bring development to their lives.
The trauma of loss increases when it is from suicide. It takes sometime to overcome the grief arising out of sudden loss. But as a society — the school, the teachers, the parents — need to focus only on the brighter side of a person who has committed suicide. Probing the reasons, talking about suicide only leads to cultivation of negative thoughts that can increase the shock and trauma associated with the incident.
Schools can organise workshops to change the outlook of the student, parents, teachers as well as the society to decrease the rate of suicide and to wipe away the stigma surrounding it.
And yes, showing emotions does not demonstrate weakness of any individual. We all need to learn to be imperfect at certain times.
Warning signs
Appearing irritable
Change in appetite
Decreased interest in activities
Difficulty in concentrating
Talking about suicide
Withdrawal from social activities
Depressed mood
Insomnia
Sensitivity to criticism
The writer is founder director, Turning Point, consultant psychologist