Ambulance 'kidnap' ends in death
Cops retrieved the ambulance's registration number by scanning CCTV footage and arrested the driver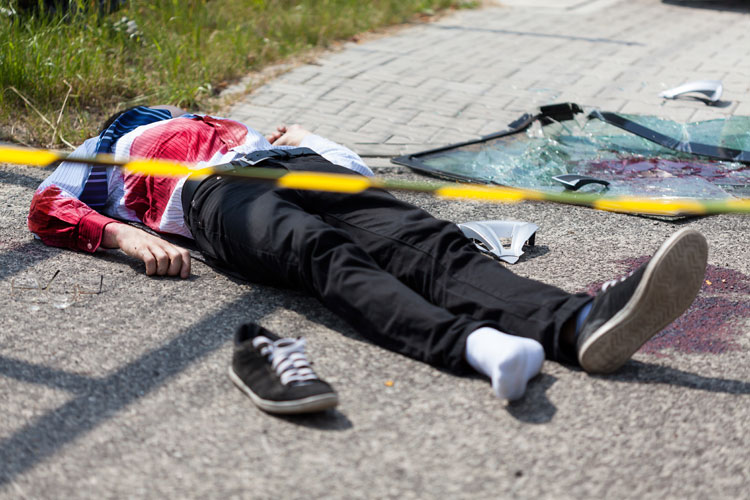 ---
|
Calcutta
|
Published 05.02.20, 08:51 PM
---
A man was run over by an ambulance in Tangra when he resisted an attempt by its occupants to pull his daughter-in-law inside the vehicle on Tuesday midnight, the woman has alleged.
Gopal Pramanik, 50, died at NRS hospital early on Wednesday. In his dying declaration, he said the ambulance was speeding before it hit him and fled, according to an officer.
"There was no mention of anyone trying to drag his daughter-in-law inside the vehicle. But we will investigate her allegation," he said.
Police said CCTV footage, too, had not shown any evidence till Wednesday evening to corroborate the allegation.
Cops retrieved the vehicle's registration number from the footage and arrested the driver, Abdur Rahaman, 26, on Wednesday afternoon on charges of culpable homicide not amounting to murder.
Rahaman, a resident of South 24-Parganas, had ferried a patient from SSKM Hospital to China Town. He was on his way to pick up another patient when the accident occurred and he went back home, the police said. His helper Tajuddin, 20, a South 24-Parganas resident, was arrested in the evening.
Pramanik's daughter-in-law Priyanka, 28, said she and her family were returning home to Christopher Road when she was accosted on Gobinda Khatick Road. "I was with my five-year-old daughter, a few steps ahead of others, when an ambulance moving in the opposite direction stopped close to me. The man seated beside the driver opened the door and tried to grab my hand. The driver kept saying, garite tule ne (get her inside the vehicle)."
Her father-in-law came to her rescue and stood in front of the vehicle, she said. The driver accelerated and tried to speed past him, she said.
"His clothes probably got tangled and he was dragged on the road before being left on the road, naked and bleeding," Pramanik's son Tarun said.