Alipurduar survey on reach of government schemes
Initiative to find out if rural populace receives state benefits, and if not, how to apply for them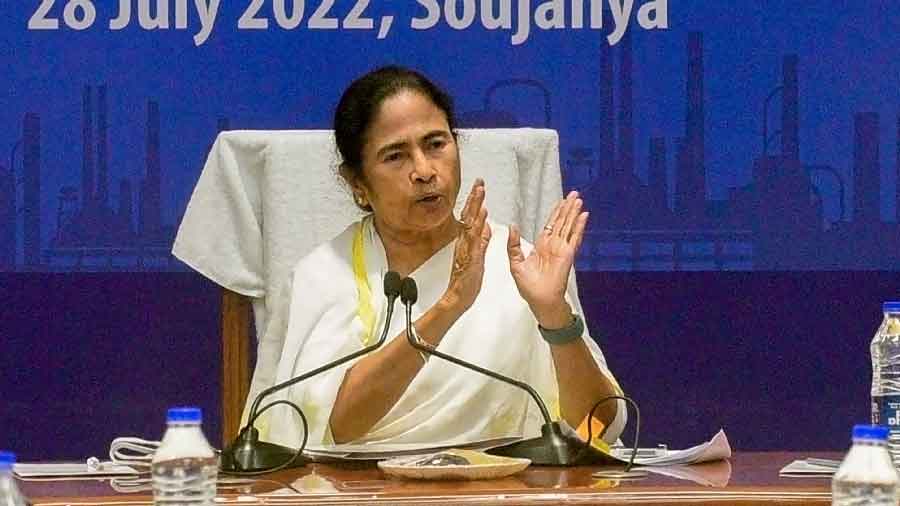 Mamata Banerjee.
File photo
---
Alipurduar
|
Published 19.09.22, 01:58 AM
|
---
The district administration of Alipurduar has started a survey across rural areas of the district to find out how many people have received benefits from social schemes run by the state government and to identify prospective beneficiaries who are not yet in the loop.
The exercise initiated ahead of the panchayat elections has drawn flak from the BJP as its leaders have alleged that Trinamul is using the administrative machinery to draw support from people. Alipurduar is one such district of Bengal where Mamata Banerjee's party does not have a single MLA. Last year, BJP  bagged all five Assembly seats of the district.
The other  district where Trinamul drew a blank in the Assembly polls is Darjeeling. According to administrative officials, the survey would be carried out in all 64 panchayats spread across the district.
In all, 3.5 lakh families live in the rural areas."We have started the survey in every panchayat of the district. Officials of different state departments, those posted in the blocks, heads of panchayats and elected representatives of panchayat samitis have been involved in the project. Our aim is to find out if all eligible beneficiaries of villages get benefits of social schemes. We intend to finish the exercise in a couple of months," said Surendra Kumar Meena, the district magistrate.
He said that during the survey they will also trace such people who have not yet enrolled themselves under the schemes.
"We will tell them how they can apply at the upcoming Duare Sarkar camps to get the benefits," he added.
The state government, sources said, runs around 26 social welfare schemes.
"Earlier, camps were organised in remote areas. Even then, a section of people is still out of the purview of the schemes. This survey, we believe, will help in bridging the critical gap. The district magistrate is monitoring it," said an official.
Sources said specific instructions have been passed to the survey teams to give special focus on the tea population. In some of the recent elections, it was found that the majority of the tea workers and their families sided with the saffron camp which helped it secure Lok Sabha and Assembly seats. 
"In Alipurduar, half of the panchayats are located in the tea belt. It is necessary to confirm that the residents there have been enrolled in the schemes," the official added.
BJP legislators of the district have, however, accused Trinamul of engaging the administration to revive support through dole politics."People are well aware of the involvement of Trinamul leaders, including elected panchayat functionaries, in corruption. That is why the party is using the administration to win back people on the pretext of this survey. It is yet another attempt by Trinamul to use dole politics. Such tactics will not work in Alipurduar," said Manoj Tigga, the BJP MLA of Madarihat.