Ajanta Biswas sparks speculation over severing ties with CPM
Questions about plan of Anil Biswas's daughter after she fails to renew party membership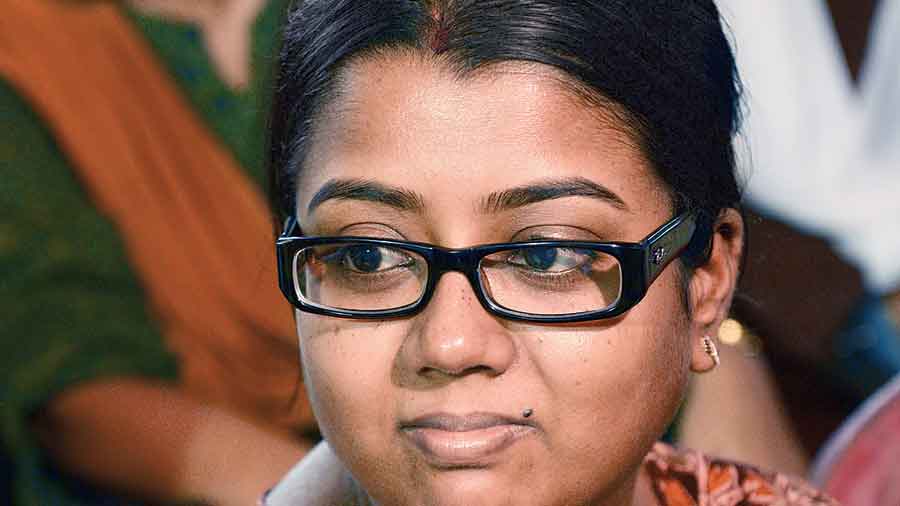 Ajanta Biswas
File picture
---
Calcutta
|
Published 27.04.22, 02:11 AM
|
---
Ajanta Biswas, the daughter of the late CPM state secretary Anil Biswas, did not renew her party membership this year, sparking speculation whether she would snap ties with the Left camp.
The CPM's process to renew party membership concluded in March. While scrutinising documents recently, the leadership found that Ajanta had not applied for renewal of her membership.
"She (Ajanta) has not applied for the renewal of her membership this year. This makes it clear that she doesn't want to have anything to do with the party anymore," a source in the Calcutta district committee of the CPM said, adding that Ajanta was never much active in the party.
Ajanta was a member of the teachers' unit of the CPM at Rabindra Bharati University (RBU), where she is an associate professor in history. The RBU unit is affiliated to the CPM's Calcutta district committee.
The rift between Ajanta and the CPM came out in the open in July last year when she had penned a series of articles in the Trinamul Congress mouthpiece, Jaago Bangla. In the series titled "Women power in Bengal politics", Ajanta had heaped praise on chief minister Mamata Banerjee and created a flutter in Left circles.
While the series commenced with focus on the role of Basanti Devi, the wife of Chittaranjan Das and the first Indian woman to be imprisoned under British Rule for her involvement in the Indian freedom struggle, it concluded with an assessment of CPM's arch rival Mamata.
As a CPM cardholder, Ajanta was required to seek permission for writing for a publication outside the party fora.
The CPM had initially showcaused Ajanta for her conduct. In her reply, Ajanta told the party that she had only tried to uphold the contributions made by women in politics across party lines.
Her answer didn't go down well with the party and on August 22 last year, she was suspended for six months. 
"By not renewing her membership, it has become clear that Ajanta wants to snap ties with the party," a source in the CPM said.
Ajanta didn't take calls from this newspaper.
Asked about Ajanta's decision not to renew the membership, secretary of the CPM's Calcutta district committee Kallol Majumdar said he wasn't sure of the development.
"I cannot comment right away. I'll have to check the records," Majumdar said. 
"But the process to renew the membership is over already. We are now scrutinising the details," he added.