Air India conducts Dubai flight 'minus survey'
Travel agents said the airline had not sought their opinion on the Dubai flight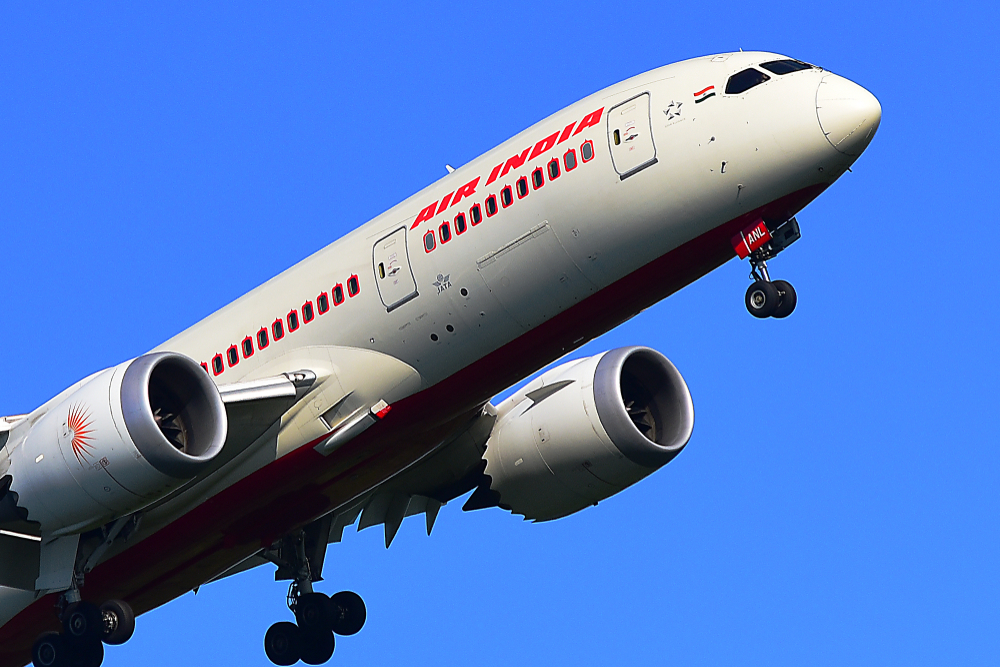 ---
|
Calcutta
|
Published 27.06.19, 02:27 AM
---
Air India did not conduct a proper market survey before announcing its flight between the city and Dubai, airline sources and travel agents said on Wednesday.
The government-owned airline announced on Tuesday that it would operate a flight four days a week on the Calcutta-Dubai route, where Emirates airline operates.
The Telegraph reported on Wednesday that Air India's decision had prompted sources to convey to this newspaper that the national carrier had almost finalised plans a few months ago to introduce a direct flight between Calcutta and London.
But the Centre finally decided to give the route to Bangalore. The Bangalore-London flight, which sources have attributed to political reasons, was launched in November last year.
"No proper market survey was done to ascertain the viability of the Calcutta-Dubai flight. The decision came as a surprise even to us," an Air India official said.
Travel agents said the airline had not sought their opinion on the Dubai flight.
"Usually, any airline planning to operate on a new international route speaks to the tour operators' bodies about the market size and how to make it viable. But in case of Air India's Dubai flight, there was no such talk," said Anil Punjabi, chairman, east, Travel Agents Federation of India.
Air India officials refused to comment but said the Calcutta-Dubai route would be viable.
Sources in the aviation industry and officials at Calcutta airport said around 35 per cent of the passengers of the Emirates flight, on an average, end their journey in Dubai. The rest board connecting flights to destinations in Europe, the US and other places.
"For the proposed Calcutta-London flight, there were lots of deliberations and the schedule was almost finalised. But suddenly the decision was changed," an official said.
Those who were in talks with Air India about the flight had pointed out that the Calcutta-London sector alone would not be viable. They had suggested that had the route been extended till Dhaka, the "high-yield seats" could be filled up.
Calcutta has long been a poor market for high-yield seats on long-haul flights, a fact that made several international airlines such as British Airways and Lufthansa withdraw from the city skies.
Some aviation industry sources said now there was viability for at least one non-stop flight to Europe from Calcutta.
Air India earlier used to operate a Dhaka-Calcutta-London flight, which was withdrawn in October 2008.
Tour operators said many clients had told them that they were inconvenienced because of lack of direct air link between Calcutta and London, or any other European city.
City boy Vikram Tejwani, 21, studies biotechnology at Leeds in the UK and visits Calcutta at least thrice a year.
"Every time, he has to come through the Gulf, Delhi or Mumbai. Earlier, I had to accompany him to Delhi or Mumbai because he would be confused while hopping flights," said Vikram's father Lalit, a businessman.
"I, too, fly frequently to London and other European cities. I often see people travelling with me to Dubai, Abu Dhabi or Doha catching connecting flights to European cities," he said.
About Calcutta being denied a direct London flight, Trinamul Congress parliamentary party leader (Rajya Sabha) Derek O'Brien had told this newspaper on Tuesday: "Bengal has been deprived of direct connectivity to London because of political reasons. We had tried for two years for the Calcutta-London flight but it was given to Bangalore."
O'Brien is chairman of the parliamentary committee on aviation.