Adhir Ranjan Chowdhury accuses Anand Sharma of helping Trinamul and BJP through tweets
Sharma, a member of G-23 (group of dissenters in the Congress), had tweeted criticising the party's alliance with the ISF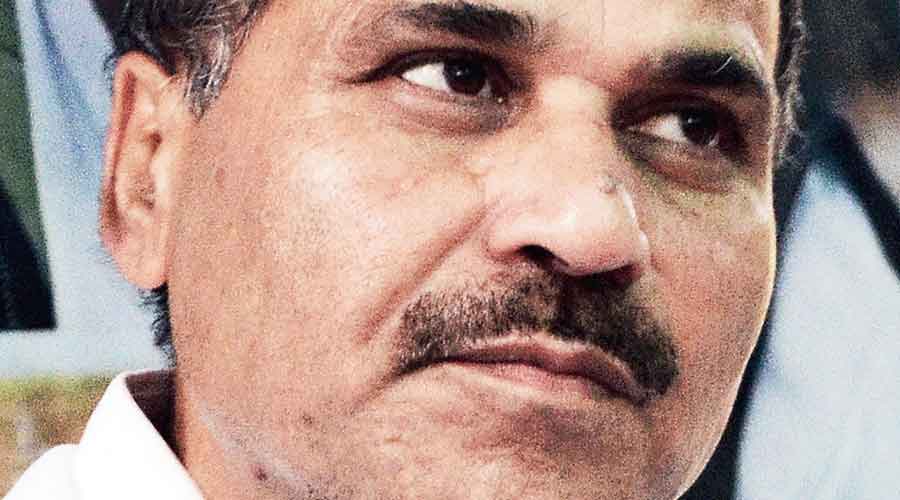 Adhir Ranjan Chowdhury
File picture
---
Calcutta, Behrampore
|
Published 04.03.21, 02:51 AM
|
---
Bengal Congress president Adhir Ranjan Chowdhury on Wednesday accused party leader Anand Sharma of helping the Trinamul Congress and the BJP through his tweets that criticised the Congress's move for an alliance with the Indian Secular Front, a fledgling outfit floated by Muslim cleric Abbas Siddiqui.
"He (Sharma) came out on Twitter with his own views against the party (Congress) and thereby creating a controversy about the party...By this he has only helped the forces that are against us. In Bengal, he has helped Trinamul and the BJP. Hence, we condemned his words," Chowdhury told journalists in Berhampore on Wednesday.
Sharma, a member of G-23 (group of dissenters in the Congress), had tweeted on Monday criticising the party's alliance with the ISF.
"Congress's alliance with the ISF and other such forces militates with the core ideology of the party and Gandhian and Nehruvian secularism, which forms the soul of the party. These decisions need to be approved by the CWC," Sharma wrote. In another tweet Sharma criticised Chowdhury's role in the alliance.
"It was a matter of just one phone call. In his tweet, Anand Sharma said he believed that the alliance in Bengal was against the Congress's ideologies. If he had called me, I would have explained it to him," said Chowdhury, the leader of the Congress legislature party in the Lok Sabha. He added that Sharma hadn't spoken within the party over his reservations about the tie-up with the ISF .
Clarifying his stand on the ISF, Chowdhury has said the party's nature is secular as its name suggests. He added that the Congress had clarified that the first condition for the alliance must be secularism.
"The leaders of the ISF might have said something (objectionable) earlier...We can't stick to that in our way forward. The ISF has adivasis and Dalits," said the Berhampore MP.
He said all parties had made objectionable comments at some point of time.
"If we find them saying something communal after aligning with us, we will not support that...Rather, we will reject them outright," Chowdhury said.