'Abhijit was a quiet boy from class of 1976 at South Point'
Though he was very good in studies, his teacher had to summon his guardian to draw attention to his poor handwriting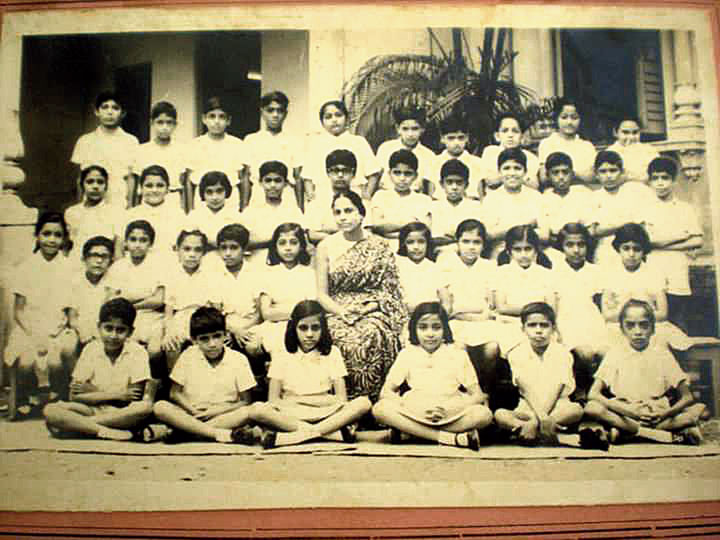 ---
Calcutta
|
Published 14.10.19, 11:15 PM
|
---
Stuti Ray, who taught Banerjee geography in school, said he was a bright student. "But there was no outward expression of his academic capabilities except in his results. He was very quiet. Even today, I heard him say on TV that his book could be understood by everyone. That self-effacing trait is still there."
Former South Point principal Indranath Guha recalls teaching the play Julius Caesar to Banerjee's class in Class XI. "His father Dipakbabu taught me economics at Presidency. It was my pass subject. I knew his parents through other connections too. So I clearly remember Abhijit as a student at our school. He was a good student but kept to himself."
Former sheriff of Calcutta Utpal Chatterjee, who taught briefly at South Point from 1972, taking care of English prose classes while Guha taught poetry, remembers Banerjee more as his father's son. "Dipakda, who I got close to after he retired, was a legend at Presidency. Many took economics because of his charisma and brilliance as a teacher. I am sure his elder son was influenced by him though the father made light of his contribution to his son's career in our conversations later."
But Banerjee was no bookworm. "He played football and loved music," said De Sarkar, now a teacher herself at her alma mater. "We had a nickname for him — Calgas — though it escapes me why he was named so!" Rituparno Ghosh, the late filmmaker, was in the same section too, she added.
The class of 1976 is planning a reunion in February. "We are trying to get him to attend. It's such an honour for the school, not to mention our batch."
The school also plans to send Banerjee a congratulatory message signed by 12,500 students, teachers and other staff members. The South Point Ex-Students' Association is reaching out to alumni to collect their messages. It will be handed over to his family, South Point Education Society trustee Krishna Damani said.
South Point School now has a Nobel laureate among its alumni. The news of Abhijit Vinayak Banerjee getting the Nobel in economics sent frissons of delight among the school's teachers and students, current and past.
Both Abhijit and his younger brother Aniruddha Bhaskar appeared for their board exams from South Point.
"We belong to the class of 1976 and were the first batch after the Madhyamik examination was instituted," Sharmila De Sarkar, who studied with Abhijit Vinayak Banerjee in high school, said.
Mathematics teacher Dipali Sengupta, who taught Banerjee in the early 70s, vividly recalls his physical appearance and even which bench he sat on in class. "He was a quiet boy who was very thin and had spectacles with thick lens."
Though Banerjee was very good in studies, Sengupta had to summon his guardian to draw attention to his poor handwriting. "For such a bright student, his handwriting was quite bad. This I felt could impact his marks in situations where he would draw level with another student on other counts. His mother came to meet me. But since his results were beyond reproach, I don't think she was too perturbed to hear my comment."
Sengupta had heard Banerjee was in the running for the Nobel for some time. "To think I gave a guardian call to a Nobel laureate!" the retired teacher exclaimed.