AAI gives Bengal report on Bagdogra airport expansion
The plan drawings will help in acquiring land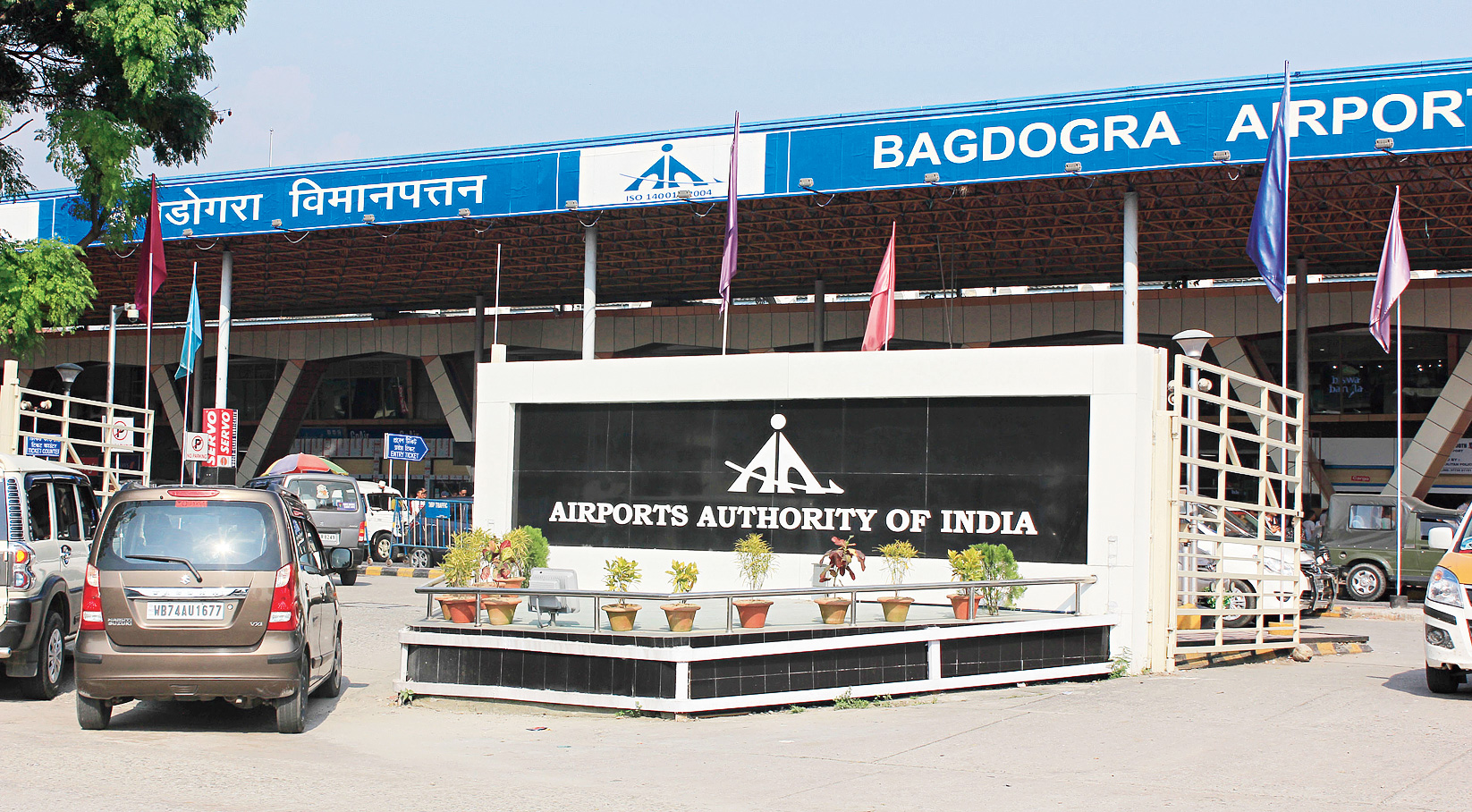 Bagdogra airport.
The Telegraph picture
---
Siliguri
|
Published 15.01.19, 08:29 PM
|
---
The Airports Authority of India (AAI) has sent a detailed report to the Bengal government on the design of the proposed terminal building and ancillary infrastructure at Bagdogra airport so that land can be acquired.
AAI officials said it had become pertinent to expand the infrastructure of the airport, used by tourists travelling to Darjeeling, as there has been an exponential rise in the number of passengers over the past five years.
During thus time the AAI had been in constant communication with the state government over land required for the airport's expansion. The current infrastructure, the officials said, is inadequate to handle the rush of passengers and the increasing number of flights.
The state, however, had told the AAI that it would have to bear the cost of compensation to be paid to those from whom land would be acquired. Last November the AAI agreed to pay Rs 25 crore, which is to be paid to a tea company whose leased-out land the government will take back
"The state government then agreed to acquire 110 acres for the expansion of the airport. The government had sought detailed information from us, including drawings and designs of the proposed terminal building, parking space for cars, parking bays for aircraft and other infrastructure that would come up. Those details have been sent to the (AAI's) regional office in Calcutta, which has forwarded them to the state. We hope the process of acquisition will be expedited and we will get the land soon," said an AAI official at Bagdogra.
Since 2013, when the Bengal government announced a waiver of the surcharge on aviation turbine fuel (ATF), the number of flights has gone up at Bagdogra. In the last fiscal, the number of passengers crossed 2 million.
The airport handles around 33 flights a day.
"We will have a larger terminal building and a parking area for vehicles. Also, the number of bays for parking of aircraft will be increased," said the AAI official.
The current terminal building, AAI sources said, can handle around 400 passengers an hour. But given the rise in the number of flights, the airport needs a building that can accommodate around 1,000 passengers an hour.
The AAI officials, who expressed hope that they would get the land soon, said a direct flight was started between Bagdogra and Ahmedabad on January 10.
"Ahmedabad is the eighth metro of the country to have direct connectivity with Bagdogra. There are also proposals to start flights to Jaipur and Patna and some airlines have shown interest," an official said.
The flight to Ahmedabad has been introduced by SpiceJet. From Ahmedabad, it departs at 10.10am and reaches Bagdogra at 12.25pm.
The plane leaves Bagdogra at 12.55pm to reach Ahmedabad at 3.50pm.
The other metros that have direct flights from Bagdogra are Calcutta, Delhi, Mumbai, Chennai, Bangalore, Guwahati and Hyderabad.