A serving of health
For a healthy start to the Bengali New Year, chefs from Ibis Kolkata Rajarhat serve snacks and drinks that are good for you and appeal to your taste buds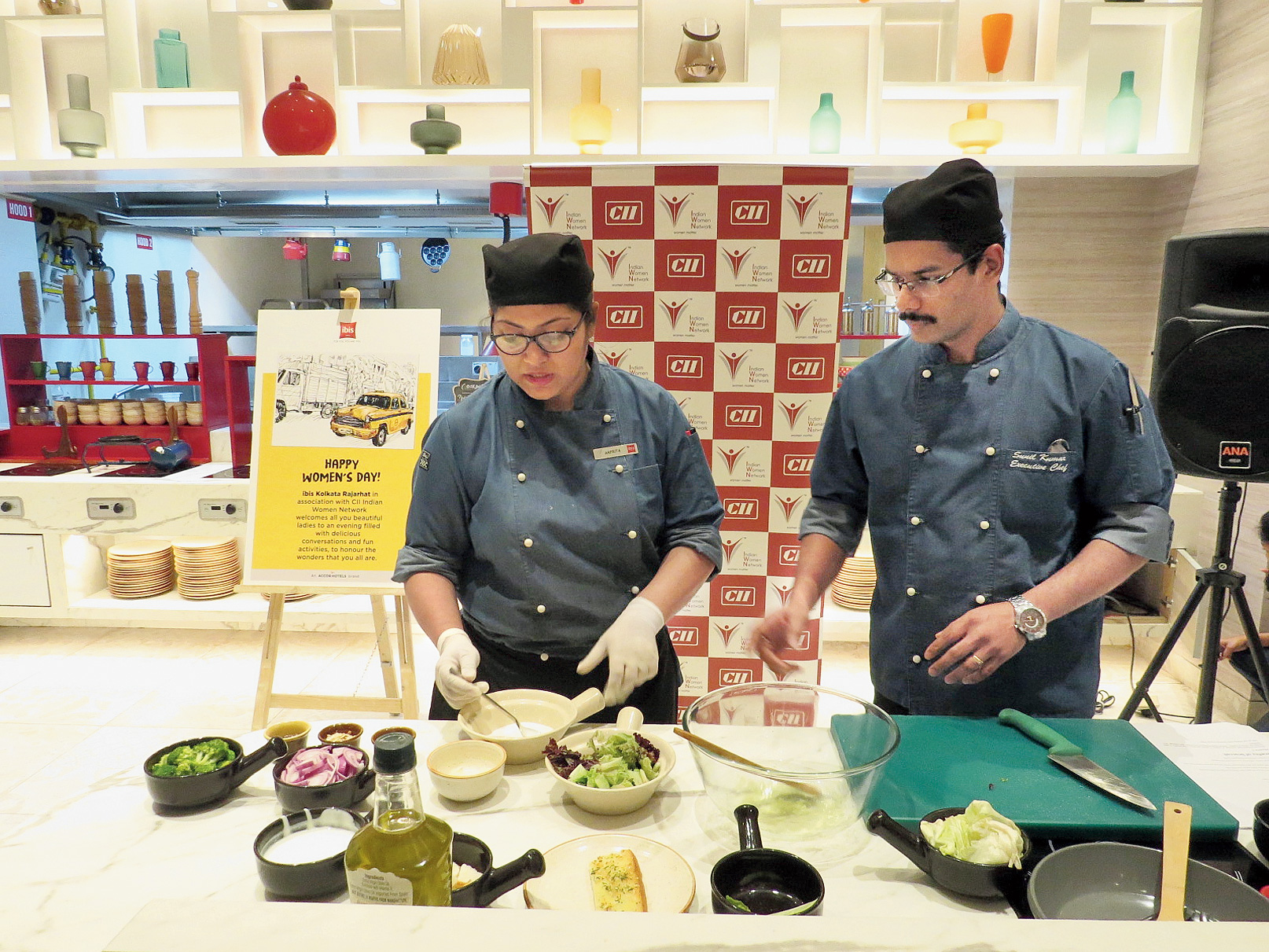 ---
|
Calcutta
|
Published 12.04.19, 01:29 PM
---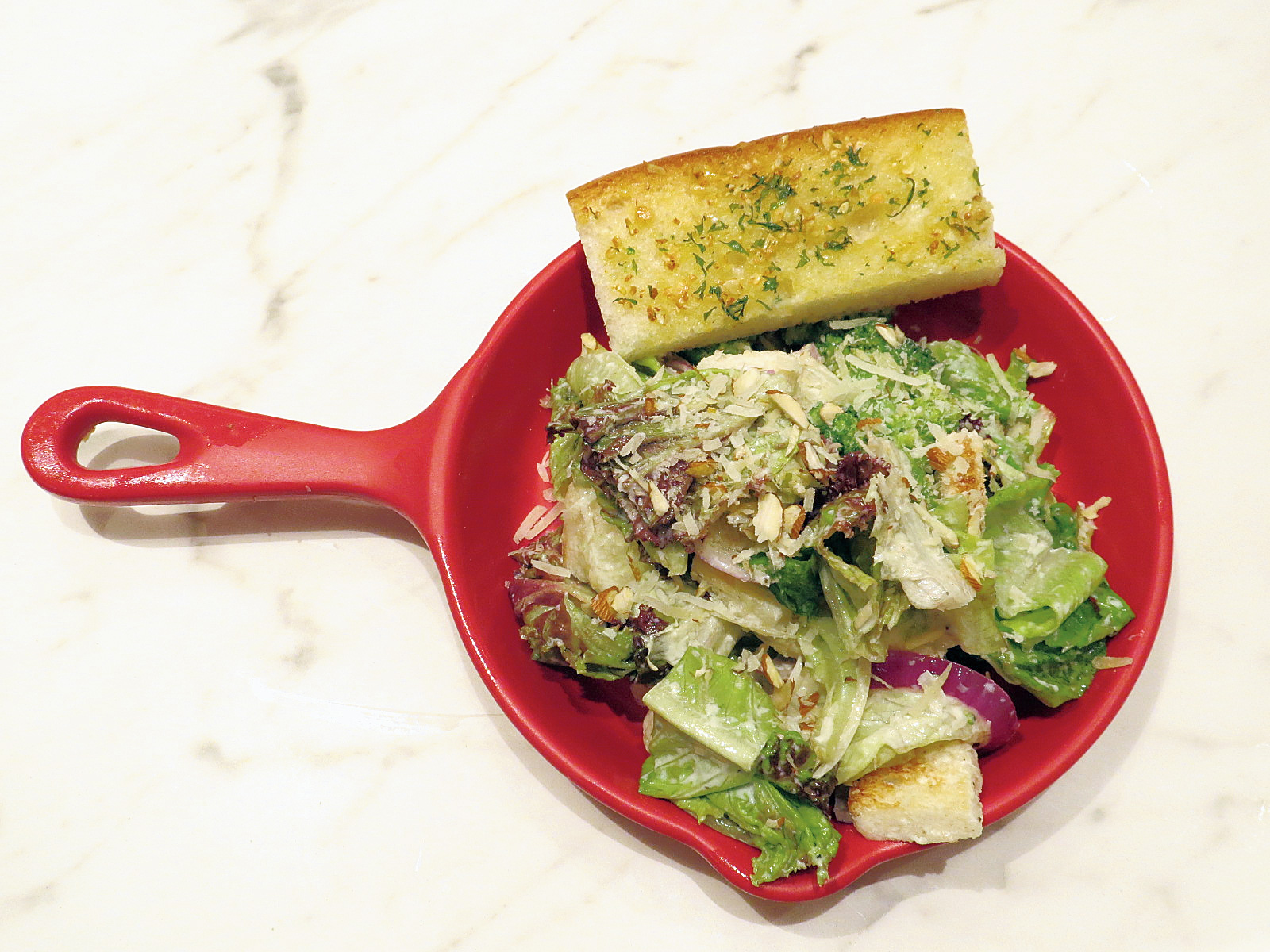 Spice It Caesar Salad
Ingredients
Lettuce romaine - 75g
Lettuce iceberg - 30g
Lettuce lollo rosso - 30g
Broccoli- 30g
Onion large- 15g
Almonds - 10g
Bread croutons- 20g
Olive oil - 1 tbsp
Parmesan cheese - 10g
Plain yogurt- 50g
Black pepper crushed- 3g
Salt - to taste
Method
In a salad bowl add little olive oil, sea salt parmesan cheese and make the salad dressing.
Add all lettuce into the dressing; toss quickly and keep aside.
In a separate bowl add yogurt, salt and crushed black pepper. Mix well and add broccoli and onion. Toss.
Place the broccoli mixture and lettuce in a salad bowl.
Finish with croutons, almond flakes and garlic bread.
Health benefits
Broccoli contains high amounts of vitamin C which prevents colds and flu. It also boosts the immune system, lowers blood pressure and keeps skin younger and healthier.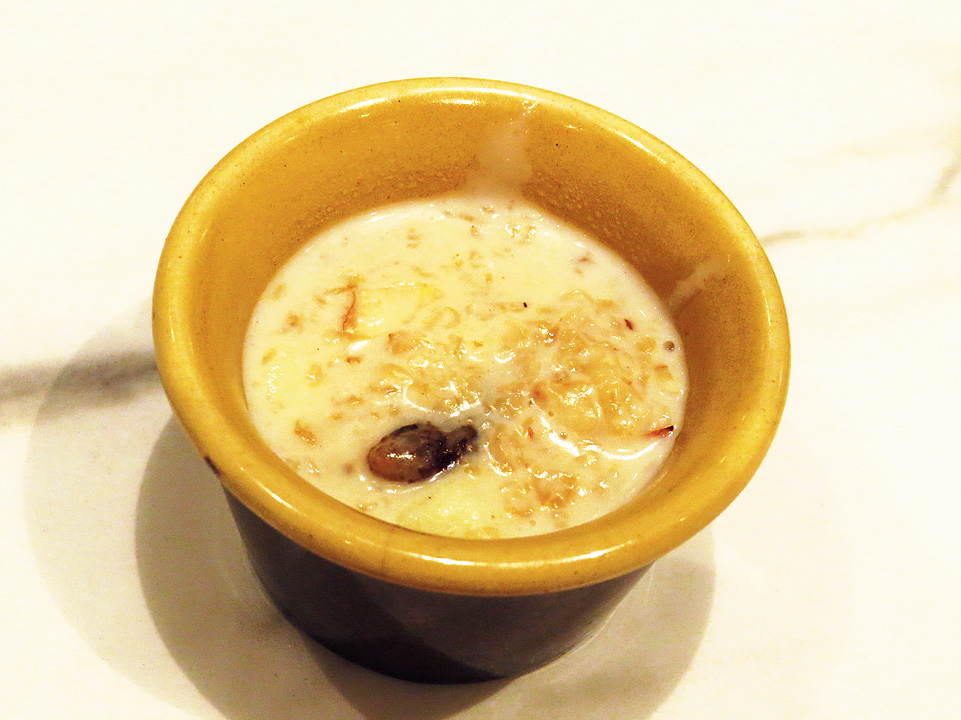 Apple Oats
Ingredients
White oats - 200g
Milk- 880ml
Apple red - 200g
Ghee - 25 tbsp
Honey - 2 tbsp
Raisins - 25g
Almonds- 25g
Method
Peel and chop the apples and almonds separately and keep aside.
Heat ghee in a thick-bottomed pan. Add raisins and chopped almonds and saute for few seconds.
Add white oats and saute for few minutes too. Add milk in to the mixture and stir continually, still reaching to the boiling stage. Add a bit of water if necessary and cook on slow flame.
Finally add chopped apples and honey in to the oats mixture and mix well. Consistency of the oats should be semi-thick.
Health Benefits
Oats are incredibly nutritious. Whole oats are rich in antioxidants, including avenanthramides.
Oats contain a powerful soluble fiber called beta-glucan. They can lower cholesterol levels. Oats can improve blood sugar levels too.
Oatmeal is very filling and may help you lose weight.
Apples are extremely rich in important antioxidants, flavonoids and dietary fiber. The phytonutrients and antioxidants in apples may help reduce the risk of developing cancer, hypertension, diabetes and heart disease.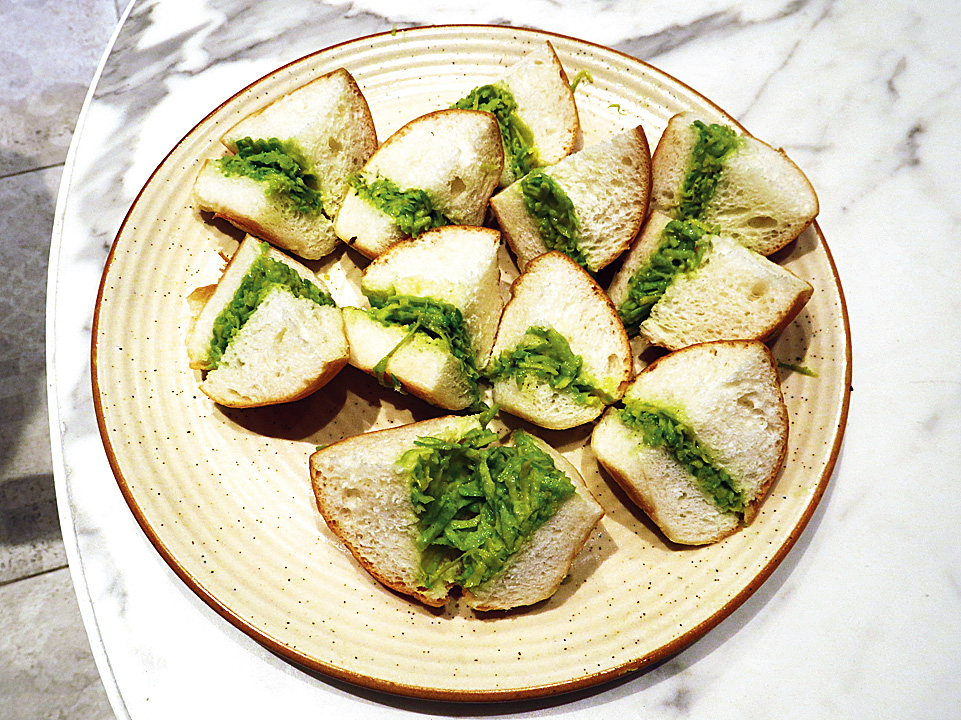 Avocado Sliders
Fresh mini burger buns - 2
Avocados pitted and peeled- 2
Salt - to taste
Freshly squeezed lemon juice- 1 tsp
Black pepper to taste (optional) - 2 pinch
Extra virgin olive oil to drizzle - 1 tbsp
Method
In a medium bowl, peel and mash together 2 ripe avocados with a potato masher. This is the fastest technique.
Stir 1/8tsp salt (or to taste) and 1tsp fresh lemon juice into the mashed avocados until well mixed.
Lightly toast your burger bun with a small pat of butter until the edges are golden brown.
Add a generous layer of avocado spread over each piece of bun. Add your desired toppings and drizzle each piece of toast with olive oil. Top with freshly cracked black pepper.
Health benefits
Avocado is healthy food for women when eaten in moderation.
The fruit is full of vitamins and beneficial fats that boost your overall health. Avocado is easy to add to salads and sandwiches or to use as a spread on toast instead of butter.
Avocados contain vitamin B6, which is an important vitamin for women. It is safest to get this vitamin via your diet, as supplements are toxic in too high a dose. Eating foods with B6 regularly is important. Lack of this vitamin often leads anemia. The vitamin also keeps the brain functioning optimally.
The calcium in avocados help women maintain strong bones. Eating this fruit is an easy way to add a wide range of vitamins and minerals to your diet.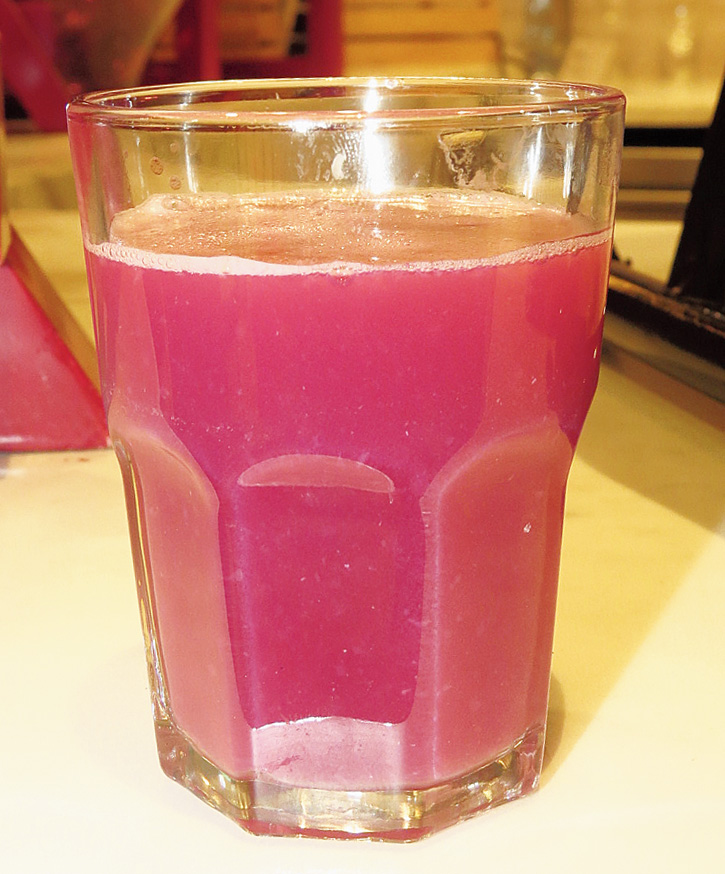 Pomegranate Lemon and Ginger Juice
Pomegranate - 150g
Lemon juice - 1tsp
Honey - 1tsp
Grated ginger - 3tsp
Cinnamon - a pinch
Salt - to taste
Ice cubes - 3 to 5
Method
Put all the ingredients together in the blender and crush. Strain the juice. Garnish with pomegranate seeds.
Health benefits
Pomegranate juice acts as a natural aspirin, which keeps the blood from forming clots and maintains your blood pressure.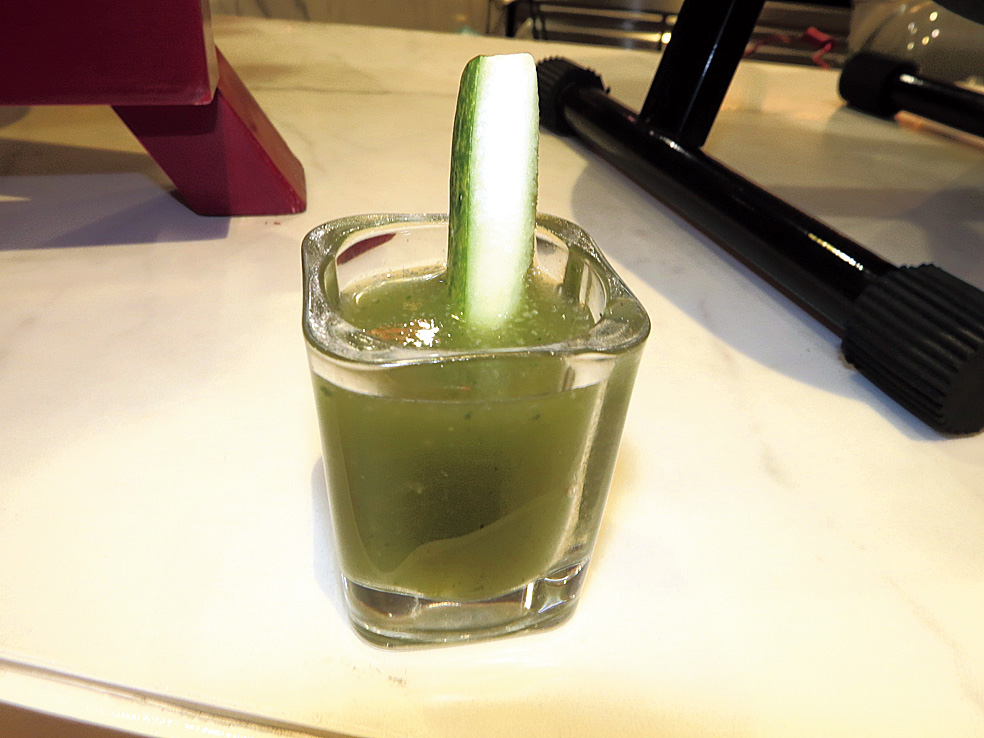 Cucumber and Mint Juice
Cucumber - 200g
Mint leaves - 30g
Honey - 1tbsp
Lemon juice - 3tbsp
Cumin seed- ¼tsp
Ice cubes- 4 to 5 cubes
Salt - to taste
Method
Put all the ingredients together in the blender and grind. Strain the juice by adding cold water. Garnish with mint leaves and serve chilled.
Health benefits
Cucumber and lemon are full of vitamin K which makes the juice good for bones and teeth as well as for blood circulation.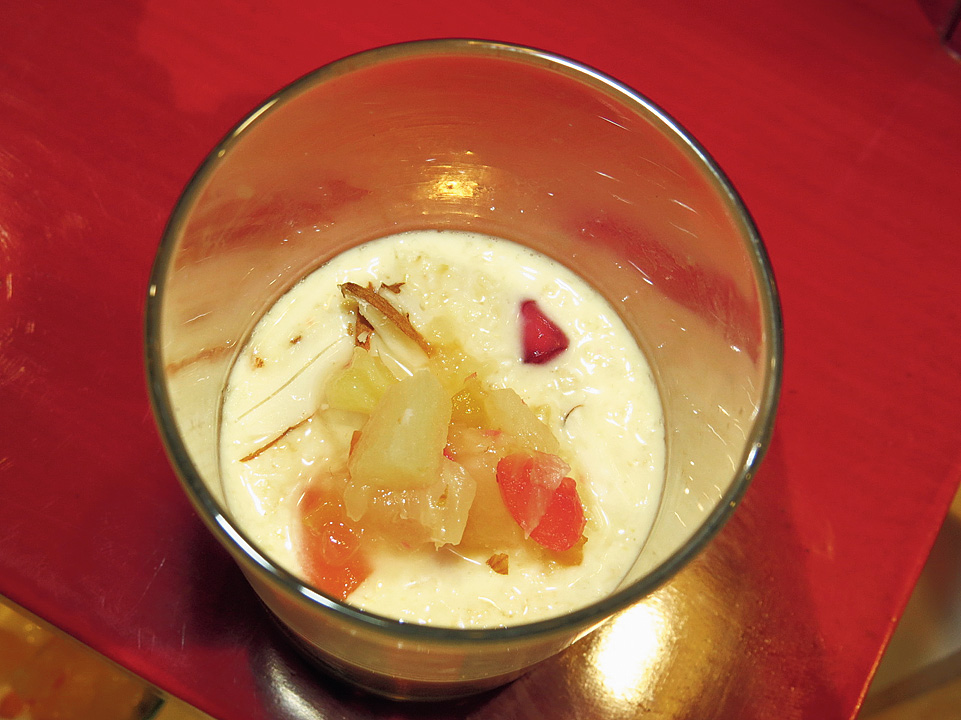 Fruits and Nuts Bircher Muesli
Ingredients
Rolled or quick oats - 150g
Milk - 300ml
Apple juice - 60ml
Peeled and grated apple - 1
Honey - 2 tbsp
Plain yogurt- 200g
Cinnamon - a pinch
Dried nuts and fruits as per your choice and availability. (Recommended favourites: apricots, figs, raisins and almonds)
Method
Combine oats, milk, apple juice and lemon juice and let sit overnight in the refrigerator.
In the morning add the grated apple, honey (to taste), yogurt, and cinnamon, if desired, and mix well.
Top with your favourite fruits and nuts. For added crunch and tartness, add shredded apples and a splash of fresh lemon juice.
Notes: If you are short on time in the mornings, you can add the grated apple the night before to save a few minutes.
Health benefits
Made with just five simple ingredients, Bircher Muesli makes for a breakfast full of nutrition. Not only is it packed with B-vitamins, iron, potassium, magnesium and calcium (if you use dried figs or dates), but it also contains amino acids and essential fatty acids.