800 bikers booked in one night in Calcutta
Of the 800-odd bikers prosecuted on Thursday night, 220 were booked for not wearing helmets and 448 for "triple riding"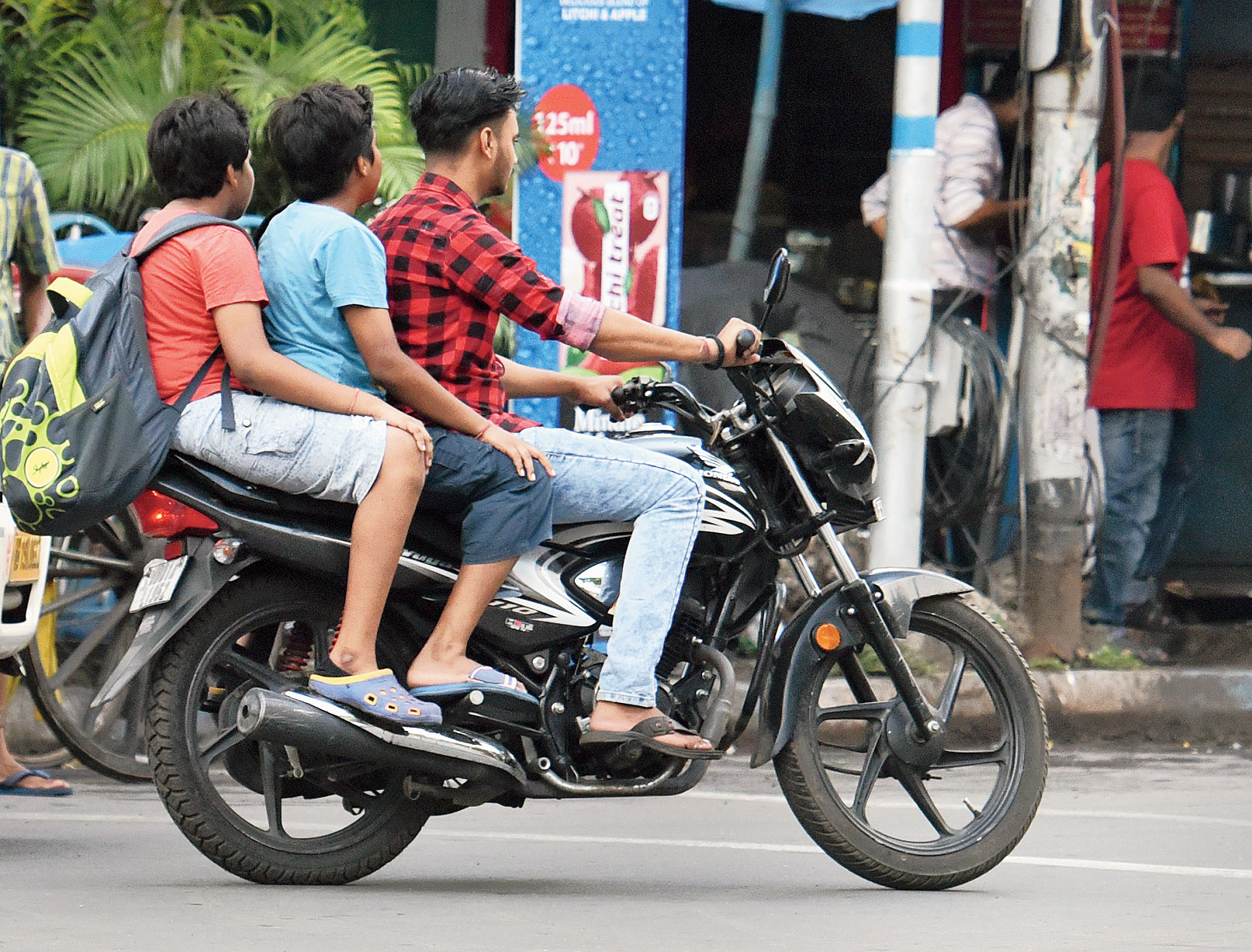 ---
|
Calcutta
|
Published 21.06.19, 10:11 PM
---
As many as 800 motorcyclists were prosecuted for violation of traffic rules and 37 bikes seized from 23 locations across the city on Thursday night.
On Wednesday night, 607 bikers were prosecuted and at least six two-wheelers seized.
None of the police officers Metro spoke to could recall the last time more than 1,400 bikers were prosecuted for traffic rule violations on two consecutive nights in Calcutta. Sources said far fewer bikers were prosecuted in the city during the festive season.
To maintain an element of surprise, teams comprising officers of the respective police stations and the traffic department put up barricades at "unconventional" places on Thursday night.
Drive against errant motorcyclists and motorists are usually held in party zones, which are dotted with night clubs and bars and where helmetless biking and drink driving are rampant.
"Thursday night was a little different," an officer said. "The drive was conducted at Beniapukur, Beleghata, Shyampukur, Taratala, Maniktala and dozens of other places, which, in police parlance, are known as 'hostile to prosecution'. All these areas were chosen to drive home the point that no one is above law."
Of the 800-odd bikers prosecuted on Thursday night, 220 were booked for not wearing helmets and 448 for "triple riding" (three persons riding a two-wheeler).
Thirty-seven bikes were seized because the riders failed to produce driving licences or registration papers. Drink driving and reckless driving also led to quite a few prosecutions.
"In the Rajabazar area, some wanted to know why they were being booked after 8pm. They were under the impression that they were free to ride bikes without wearing helmets after 8pm," an officer said.
A biker told an officer in Shyambazar: "Sir, 100-takar challan ketey ki hobe? Je 200 koti taka mere paliye gelo, tader dhorun (Sir, what is the point in issuing a Rs-100 challan? Catch the man who duped the nation of Rs 200 crore). We told him the fine was not to fill the government coffers but to ensure his safety."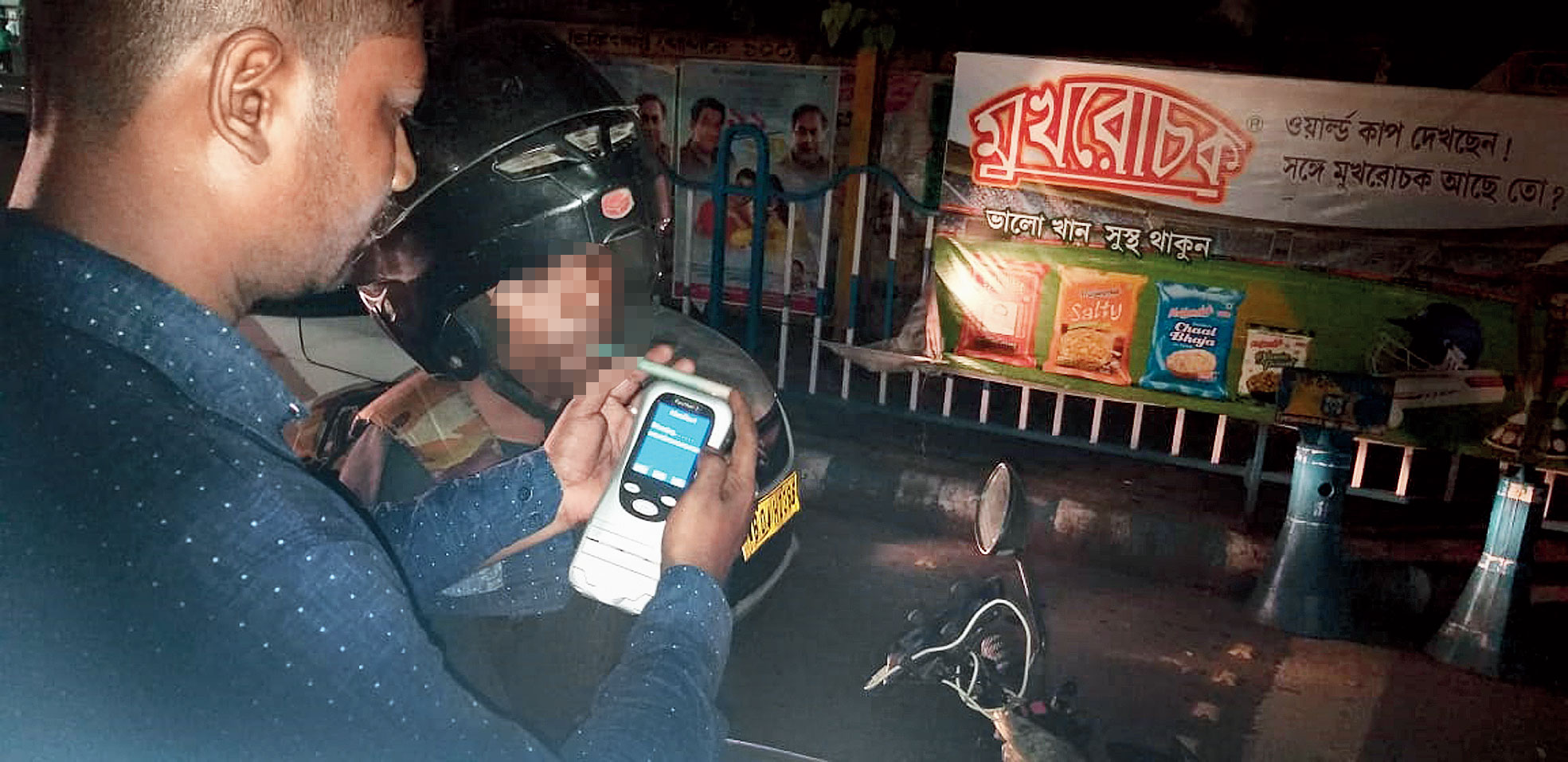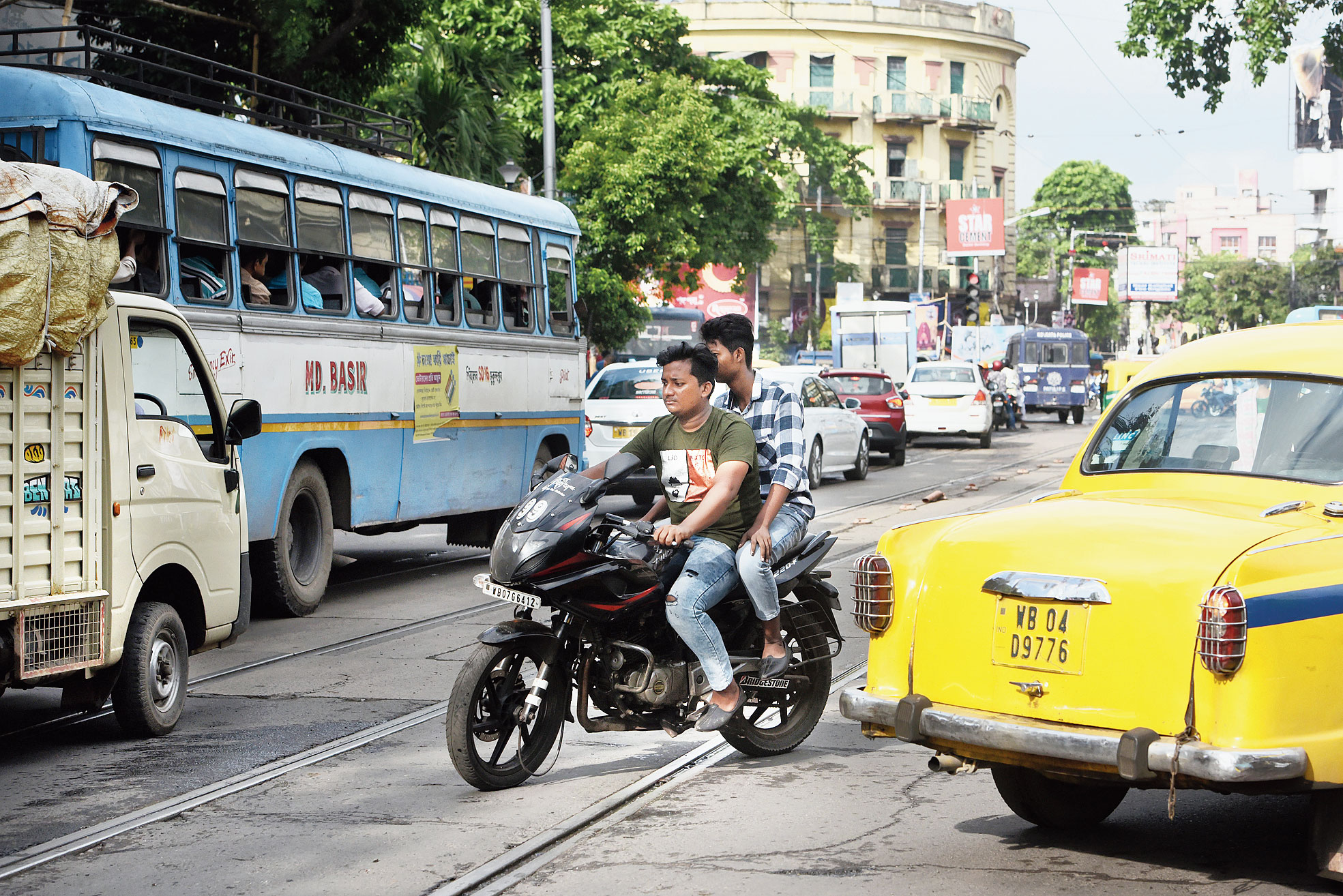 Senior officers said they were planning to crack the whip on rogue auto and bus drivers after setting a standard for prosecution of two-wheelers.
The crackdown was part of a drive that was started after a gang of helmetless bikers heckled a woman returning home at night and the driver of the app cab she was travelling in at the Exide crossing and later in Lake Gardens early on Tuesday.
The woman, model Ushoshi Sengupta, had approached an officer standing outside Maidan police station, less than 100m from the spot where she was heckled for the first time that night, for help but was allegedly told that the spot was in a different police station area. She had allegedly met with the same response when she went to Charu Market police station later that night.
The incident prompted city police chief Anuj Sharma to issue a strong message down the rank and files of his force and the drive against errant bikers started the next day.