5 arrested in tea wages loot case near Siliguri, 5 on the run
Darjeeling police have opened a dedicated WhatsApp group with the 110 tea gardens of the district so that police can be immediately contacted in case of any problem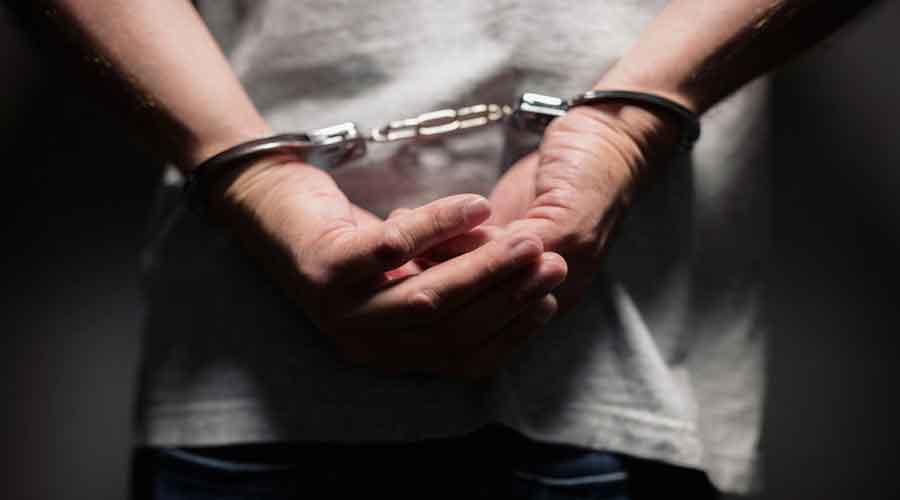 ---
Darjeeling
|
Published 09.08.21, 02:30 AM
|
---
Police have solved the July 22 case where a gang had robbed Rs 26 lakh of tea garden money at gunpoint.
So far, the police have arrested five accused and are on a lookout for five more. Ten persons had waylaid the staff of Thanjhora tea garden near Siliguri, who were on way to the garden with the cash on July 22. "We cracked the case within 48 hours but it took time to arrest people from different places," said Dr Santosh Nimbalkar, the SP of Darjeeling.
The police chief said the robbery plan started with Anil Tudu, a former tea garden driver, who noticed the tea garden firm got wages from a Siliguri bank either on Wednesdays or Thursdays. Tudu got in touch with history-sheeter Sadhan Das from Bagdogra. Das got in touch with gang from Chopra in Uttar Dinajpur for a "Rs 1 crore loot". The gang assembled eight members.
The gang made two bids to rob the tea garden officials but failed. "On July 22, garden officials stopped to buy bananas for a puja and this small window allowed robbers to assemble," a source said. "Three bikes and a SUV (Bolero) followed the garden vehicle which had four employees. The staff car was waylaid. The robbers smashed the window with the butt of a gun and decamped with the cash-filled trunk on a bike." The cash looted was to be disbursed as wages to tea workers.
To avoid suspicion, the SUV went to Chopra via Bihar and the bikes took other village routes.
Darjeeling police arrested Das, Tudu and three gangsters from Chopra, Md Rahamat, Md Rafigue and Monjur Alam. Except for Rahamat who is 22 years old, the rest are in the 30-40 age bracket. The accused were booked under 395 IPC (dacoity) and Arms Act. An improvised gun, five phones and a part of the loot money have been recovered.
Darjeeling police have opened a dedicated WhatsApp group with the 110 tea gardens of the district so that police can be immediately contacted in case of any problem.