3 antique idols seized on Indo-Nepal border
SSB arrests man who planned to smuggle them out to Nepal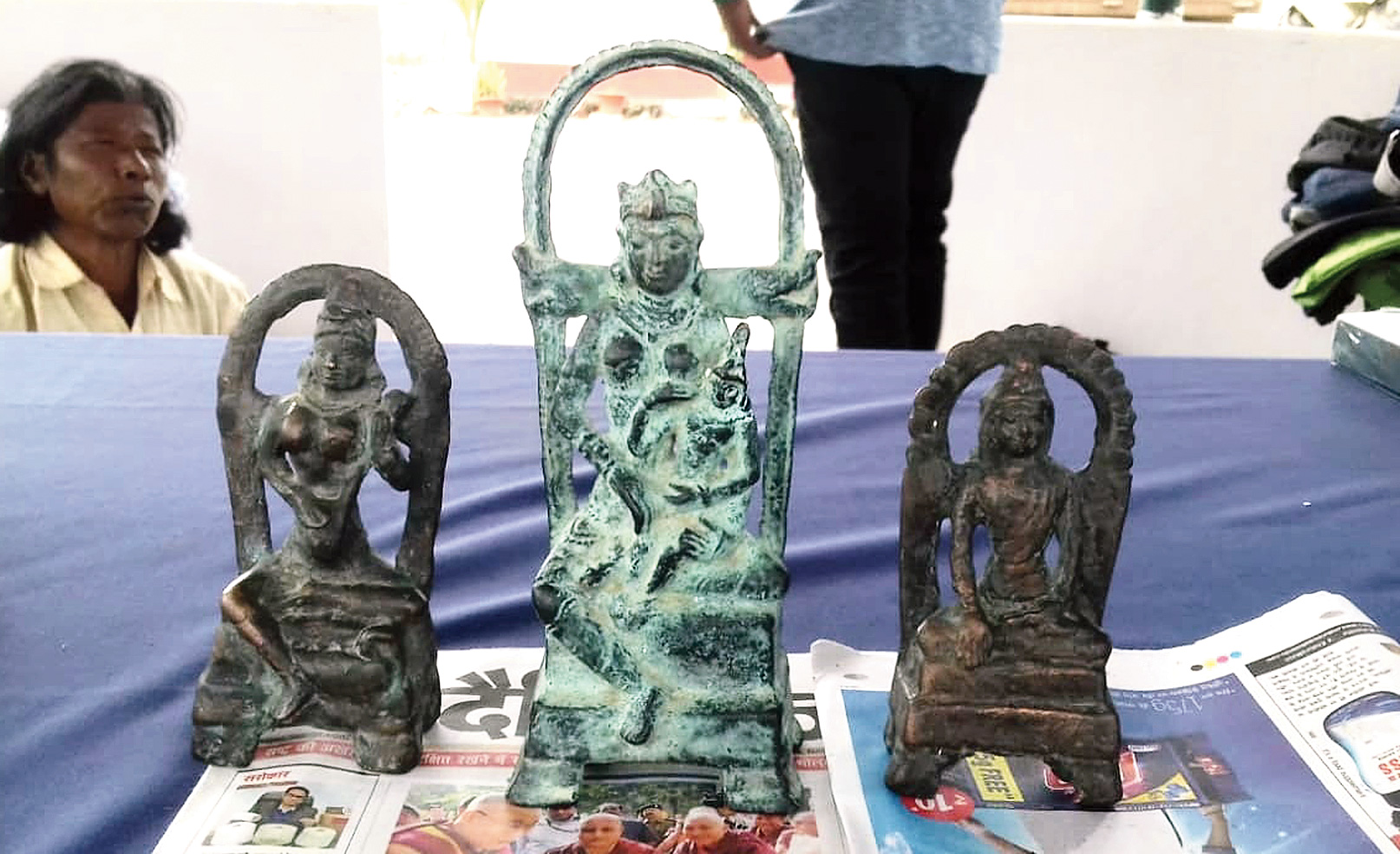 The antique idols seized from the Nepal border
The Telegraph picture
---
Siliguri
|
Published 18.12.18, 09:39 PM
|
---
The 41st battalion of the Sashastra Seema Bal seized three purported antique idols from a resident of Kharibari block from Panitanki on the India-Nepal border on Monday.
Dakshyalal Roy, who is a resident of Goursingjote under Kharibari police station, was allegedly planning to smuggle the antiques to the neighbouring country, suspect SSB officers.
"Based on specific information, our on duty personnel posted at Anantaramjote near the border apprehended him. They found the antique idols and seized those from him. Later, we contacted experts at the North Bengal University to verify antiquity of the idols. They checked the idols and confirmed that the statues are antique," said a source in the SSB.
The India-Nepal border, sources said, is vulnerable to transportation of drugs, fake Indian currencies, antiques and foreign articles.
"In recent times, a variety of seizures, ranging from red sandalwood to animal body parts to antiques, have been seized on the border. Investigations have revealed that such items are being brought to the border so that those can be smuggled to Nepal and then to other countries, including China," said an SSB official.
Experts at the Akshay Kumar Maitryea Sangrashala — the museum at the NBU — also confirmed that the idols were rare.
"It seems all three statues are over 100 years old. These appear to be images of Buddha, Saraswati and Kartikeya and are made of bronze," said Sudash Lama, working director of the museum.
The accused, SSB sources said, has been handed over to the local police in Kharibari.