2 new moons in Ashwin, Puja 2020 a month after Mahalaya
While Mahalaya next year is on September 17, Mahasashthi is on October 22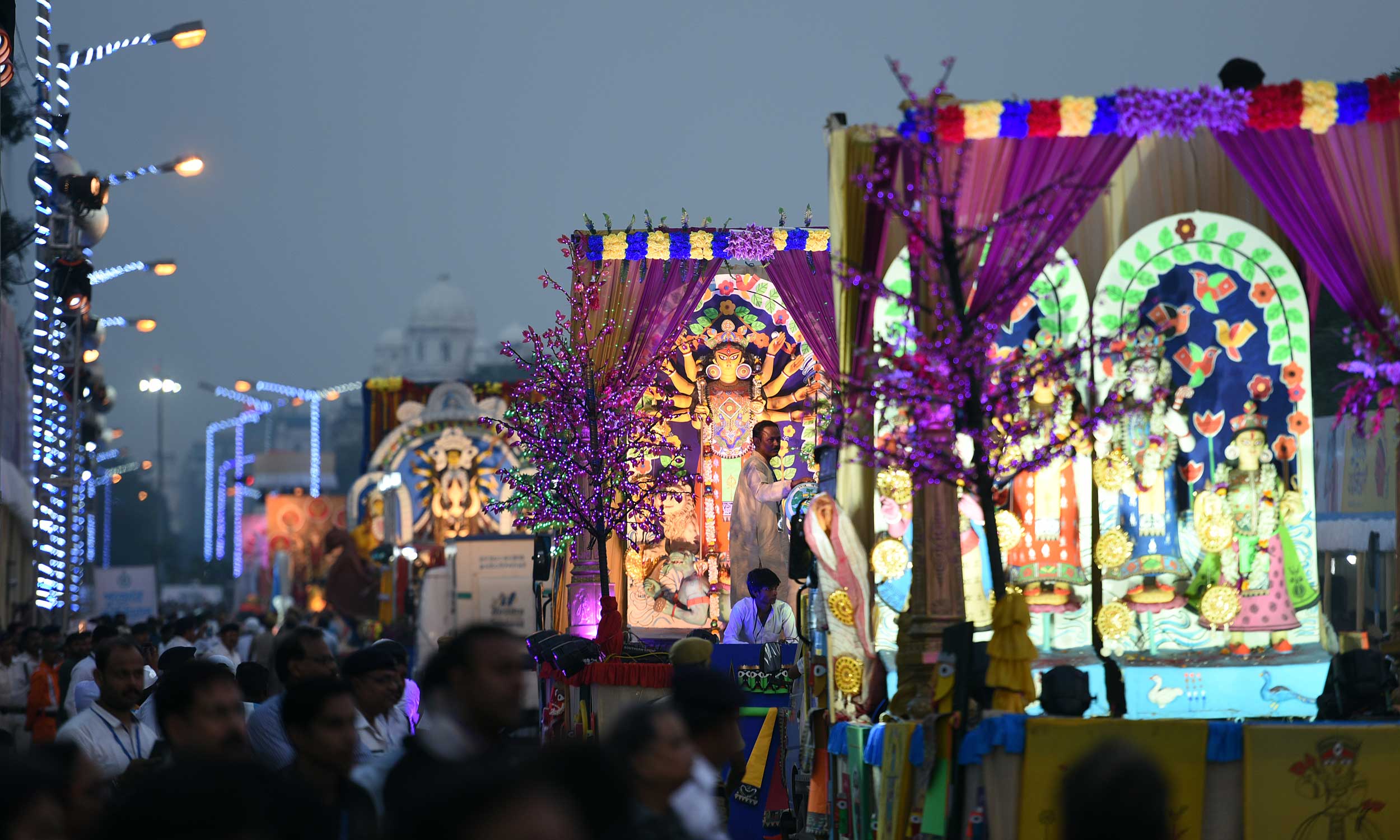 ---
Calcutta
|
Published 02.10.19, 10:45 PM
|
---
Next year, Goddess Durga will be worshipped more than a month after Mahalaya. The usual gap between Mahalaya and Mahasashthi, which marks the start of Durga Puja, is six days.
While Mahalaya next year is on September 17, Mahasashthi is on October 22.
Both schools of almanacs, Bisuddhasiddhanta and Suryasiddhanta, agree on the unusual schedule. The reason for the rare aberration is the occurrence of a phenomenon called mala mash.
"A lunar month which has two new moons (amavasya) is called mala mash, when no auspicious rites and rituals can be performed. Next year, Ashwin is such a month. Consequently, Durga Puja will be deferred till that lunar month is over and take place in the next month, that is Kartik," said Manoj Lahiri of Bisuddhasiddhanta Panjika.
Pitritarpan (offerings to ancestors) and other rites slated for Mahalaya will take place as usual on the morning of September 17, the first day of Ashwin, which falls on amavasya. Ashwin's second new moon will be on the 29th day of the month, that is October 16.
"The two new moons make Ashwin inauspicious," said Pulak Kumar Bhattacharya, who is in charge of the astronomical calculations at Gupta Press, the popular almanac subscribing to the Suryasiddhanta school.
Thus Devipaksha (the divine fortnight of the Goddess' awakening) starts on October 17, with the beginning of the lunar month of Kartik.
This is the second time that this is occurring in the 21st century, the last occurrence being in 2001 when the dates had coincided with what they will be next year — Mahalaya on September 17 and Mahasashthi on October 22.
Before that, the phenomenon had happened in 1982.
Community pujas usually commence their rites on Mahasashthi, so the mala mash is of no serious consequence to them.
But this has special significance for some traditional pujas, like those at Kalighat temple and the Sheoraphuli Rajbari, where the rites start on Krishnanavami, the ninth day of the new moon cycle which ends on Mahalaya, and continues till Vijaya Dashami in Devipaksha.
"We will continue with the nityapuja (daily worship) in those intervening weeks and resume the more elaborate rituals once mala mash gets over," said Basabi Pal, a daughter of the eldest wing of the Sheoraphuli Rajbari family.
It will be her wing's turn next year to organise the 287th edition of puja offered to Sarbamangala Devi, their household deity who is a form of Durga.