Smart TV for all in Sikkim govt higher classes to tide over internet issues
Pen drives containing study materials will also be given to the students so that they can watch them on their smart TVs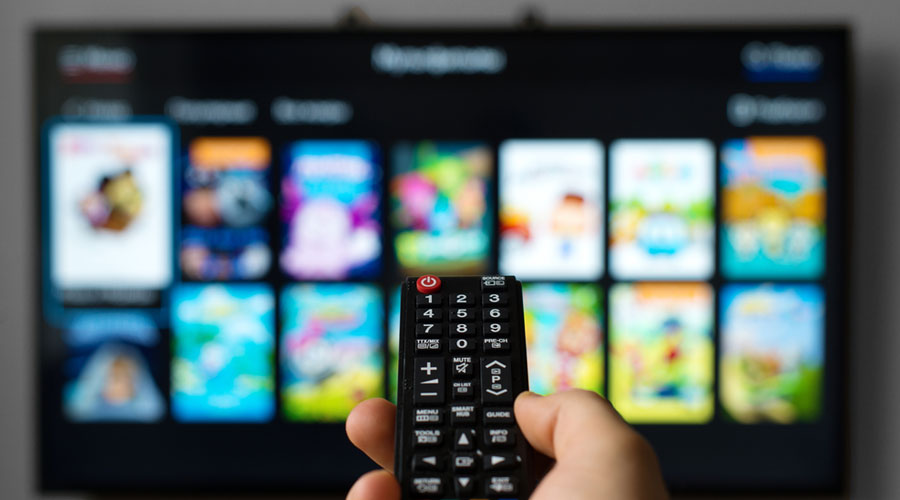 ---
Siliguri
|
Published 27.11.20, 02:43 AM
|
---
The Sikkim government has launched a scheme to provide smart television sets and set-top boxes to all high school and higher secondary students in state-run schools to get around the problem of poor Internet connectivity hampering online studies during the pandemic. 
Over 34,000 students from Classes VIII to XI will receive the TV sets on which they will be able to view content uploaded on Swayam Prabha, a central government bundle of 34 channels for school, college and university students. Pen drives containing study materials will also be given to the students so that they can watch them on their smart TVs. 
Sikkim chief minister P.S. Tamang (Golay) and governor Ganga Prasad handed over TV sets to three students at a programme in Gangtok on Thursday to mark the launch of the scheme. In the first phase, 10,000 students will be covered. 
The state education department plans to hand over TV sets and set-top boxes to all beneficiaries by December-end.
Golay said the scheme was part of an effort to promote digital education, which his government intended to pursue vigorously. "Since there is no adequate Internet facility in Sikkim, we thought of providing smart TVs to every student so that they can learn their lessons staying at home," the chief minister said.
Besides funding the cost of the installation of the TV sets, the government will also pay the first month's subscription cost to every beneficiary. 
"The installation will take some time. It is a logistical challenge, given the difficult hilly terrain and the fact that the winter has set in. We are hoping to install TV sets in every student's house before December 31," G.P. Upadhyaya, an additional chief secretary who heads the education department, told The Telegraph.
The scheme will be implemented at a cost of Rs 107.30 crore, of which Rs 30 crore has already been sanctioned. "As of now, the scheme is being funded entirely by the state government, but we are trying to get partial funding from the government of India," Upadhyaya said.
Schools and colleges in Sikkim, like everywhere else, had closed because of the pandemic. Although some schools and colleges have opened with restrictions, it will be a while before pre-Covid normality is restored.
Like other states, Sikkim had started online teaching, but soon ran into problems because many students do not have smartphones or computers and also because of the abysmal Internet connectivity in the Himalayan state. 
"That is why TV is important because it is delinked from (the availability of Internet) network. If network is there, it will be great, but they (students) can watch TV channels through television signals without depending on (mobile) network," Upadhyaya said. 
The study materials for the students will be available on the Centre-operated Swayam Prabha, a group of 34 DTH channels devoted to telecasting of high-quality educational programmes on a 24x7 basis using the GSAT-15 satellite, according to the initiative's website. 
"Every day, there will be new content for at least 4 hours which would be repeated 5 more times in a day, allowing the students to choose the time of their convenience," the website of the scheme says.
"We will also copy our own contents, telecast earlier through Sambad TV and audio contents broadcast on All India Radio, in pen drives and provide them to the students," Upadhyaya said.
In Kerala too, TV sets have been distributed among students during the pandemic so that they can study unhindered by lack of Internet and smartphones and computers. 
CPM youth wing DYFI had launched a "TV challenge" under which many people, including celebrities and politicians, had donated sets.