12,500 vaccine vials for Sikkim in first phase
After the health and frontline workers, those above 50 years of age and people below 50 with comorbidities would be inoculated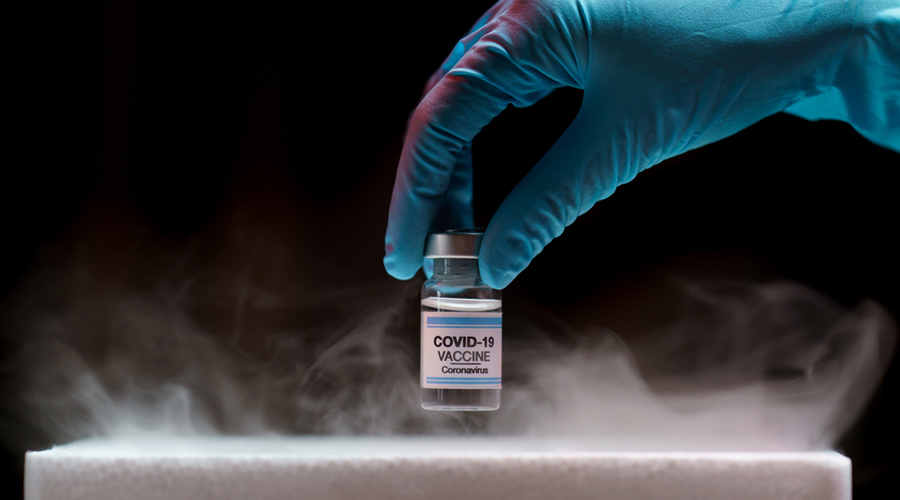 ---
|
Siliguri
|
Published 15.01.21, 04:24 AM
---
Sikkim is all geared up to join the rest of the country in launching the Covid-19 vaccination drive from Saturday by inoculating the state's first batch of health workers with the Serum Institute of India-manufactured Covidshield vaccines.
The Centre has issued 12,500 doses of Covidshield vaccine to Sikkim in the first phase, and they will be administered first on health workers and then on frontline workers. There are over 10,000 health workers and about 15,000 frontline workers in the state.
Pempa T. Bhutia, the director general-cum-secretary of Sikkim health department, said in order to avoid resentment and confusion, health workers would be chosen for the administration of jabs on the basis of their registration numbers. "There will be no picking and choosing because this would only create problem," he said.
The health official said according to the directive of the Union government, all categories of health workers would be given the jabs in batches. "Say, of the 50 health workers selected on the first day, five will be doctors, five attendants, five ambulance workers, five safai karmacharis, five nurses and so on," he said, adding that on the first day, those health workers below the age of 50 would be covered.
After the health and frontline workers, those above 50 years of age and people below 50 with comorbidities would be inoculated. While the vaccines for health and frontline workers are being provided free by the Centre, the state governments might have to bear the cost for the others.
"Sikkim is mulling over providing free doses to all the rest. So, everybody should be rest assured. We will all be vaccinated soon," said Bhutia.
He also allayed feared expressed in certain quarters about taking the jabs, but stressed the need to follow health advice at all times. "There is nothing to fear. I want to tell everyone to get vaccinated and gain immunity (against the coronavirus)," he said.
Phumzay Denzongpa, the director-cum-state immunization officer, said two members of Rapid Response Team from World Health Organisation (WHO) had been deployed to assist and oversee the vaccination drive in Sikkim. Till Wednesday, Sikkim had recorded 6,004 cases of coronavirus aND 129 deaths.