World Test Championship: A roadmap for change?
With India set to take on New Zealand for the right to be called world Test champions, The Telegraph analyses why it matter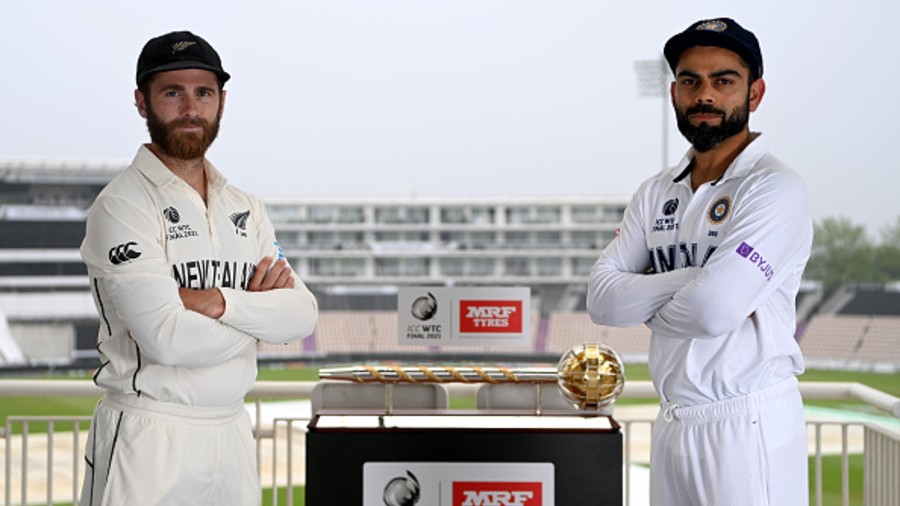 ---
Published 17.06.21, 11:36 PM
|
---
Loving Test cricket is like loving literary classics. Most of us love it because we are supposed to, because it is the kind of love that apparently leads to refinement. So what if we have never sat through an entire day of a Test match or read more than a hundred pages of Dostoevsky, Austen, and Tagore combined? As long as we can recount the most memorable highlights from the game on our WhatsApp groups or cobble together a collection of quotes from which to choose our next DP caption, our love for old-school excellence stands vindicated.
In an age where most passions arrive and depart with the swiftness of Instagram stories, how do we genuinely invest in the nuanced narratives of the longest format of cricket? Test matches, after all, are an acquired taste that the modern world leaves little time to acquire.
A puzzle with a promise
The fact that authentic love for Test cricket is fast depleting among the current crop of fans, especially those who have grown up on a diet of Twenty20, has not been lost on the International Cricket Council (ICC). Cricket administrators are wise enough to understand that even though the occasional high-voltage series like India's incredible triumph against Australia in early 2021 will get everyone hooked, there is just too much Test cricket during the rest of the year that matters too little.
How long can a bilateral series live in the memory if it connects to no larger thread? How motivated would supporters be to stick with their sides if they don't see an imminent pay off that is more consequential than humbling a nation 3-0 at home two years after they had done the same to your team in their own backyard?
To address these issues, the ICC launched the first edition of the World Test Championship (WTC) in 2019, with a protracted, inequitable, and, at times, puzzling format that culminates in England this week after almost getting derailed by the pandemic. And yet, for all the obstructions and obfuscations, the WTC is a tournament that comes with a promise, one that has never been made in more than 140 years of Test cricket: the promise of anointing a world champion.
The clash of the Titans
Competing in the inaugural final of the WTC are India and New Zealand, two teams as different in temperament as they are in terms of cricketing pedigree. The former, oozing with intensity under Virat Kohli, have won three World Cups in limited-overs cricket and enter the showpiece in Southampton with commanding conquests of the likes of England, South Africa, and the West Indies, to go with their thrilling upstaging of Australia. The latter, led by Kane Williamson, are the nicest team in world cricket (maybe world sport) who have never won a major competition and only made it to the title decider thanks to their dominance at home, which included whitewashing India in 2020.
There is a stack of individual battles to get excited about, from Rohit Sharma versus Trent Boult to Ravichandran Ashwin (or Ravindra Jadeja) versus Ross Taylor to Rishabh Pant (when keeping) versus whosoever is at the batting crease and fancies some banter. Traditionally, however, India-New Zealand contests have not had much in the way of controversy, with no geopolitical tensions or historical scores to settle (though Indian fans may view this final as an opportunity to avenge the semi-final defeat in the 50-over World Cup of 2019).
In short, there are few embellishments to spice this up. The only selling point is the prospect of riveting cricket and the chance to wear a novel crown, which is in its own way the perfect advertisement for a Test match: no frills, just thrills.
A roadmap for change
How exactly can the WTC final be a turning point? Do we expect that 10-year-olds in India on seeing their country win will be inspired to take up the game like a certain boy in Bombay called Sachin Tendulkar following India's 1983 World Cup glory? Do we expect that the New Zealand team will be feted by their prime minister should they earn the title of world Test champions, a moniker they will have to start defending almost immediately, as the next cycle of the WTC starts in 2021 itself?
The answer to both questions tilts towards a measured no. This is because the WTC final is not built as an extravaganza (is it even possible to have an extravaganza in all-white uniforms?). It is not built as a magic wand that will suddenly make Test cricket relevant, posing an existential threat to the youngest and most flamboyant cousin that is T20. Instead, the WTC final is built as the foundation for the restructuring of Test cricket, which is meant to sustain viewers in the way long-running television series have always done: create context, set up a journey, arrange a climax, repeat. And do all this at a pace that is fast enough to be meaningful yet slow enough to grow upon the human consciousness.
For far too long, Test cricket's greatest pull has been vague analogies to life: the security of a second innings, gutting it out as a challenging day comes to a close, flipping a story on its head through character and circumstance. For far too long players have articulated ad nauseam why Test cricket is the toughest version of the game (which it may well be), without telling us what all the toughness eventually leads to.
A struggle without a destination for centuries, Test cricket is finally getting streamlined, slotted into a pattern where there are tangible incentives to keep tuning in, to keep chipping away towards a visible finish line.
In the bigger picture, it matters little who crosses the finish line first, India or New Zealand, as long as someone does, as long as someone gets to lift a trophy that generations thereafter will long to touch. A trophy that stands for more than an ephemeral success, a trophy that symbolises a new era hoping to last the test of time.
The men who matter
The Telegraph looks at the key players for India and New Zealand whose performances will shape the outcome of an historic encounter.
VIRAT KOHLI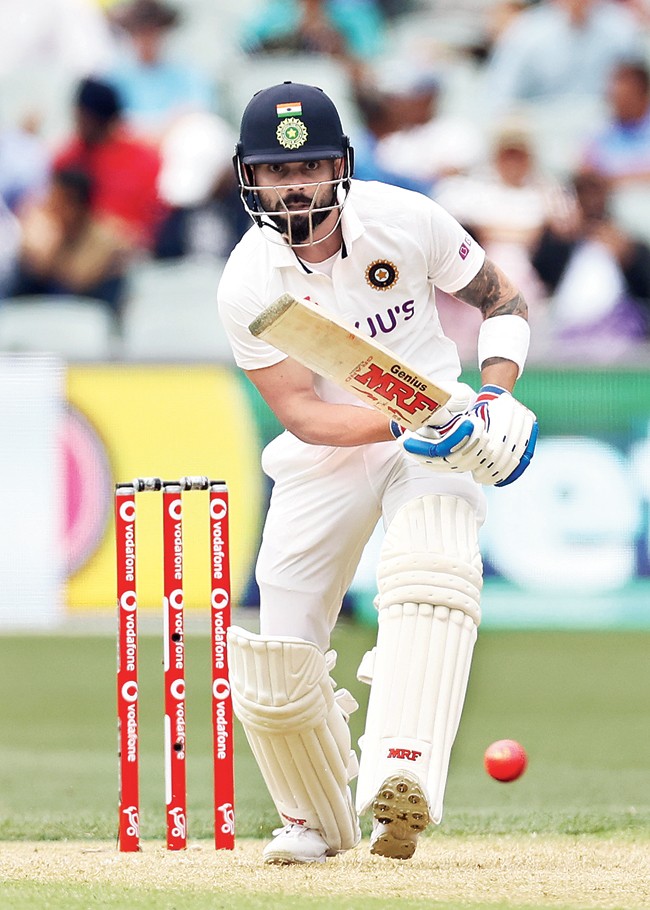 By his imperious standards, the Indian captain has had a topsy-turvy World Test Championship campaign, scoring 877 runs at an average of 43.85. More worryingly, Kohli has not scored a century in any format of the game since his swashbuckling ton against Bangladesh in November 2019. When it comes to English conditions, Kohli is no longer as vulnerable as he was on his first tour, when he repeatedly struggled against outswingers from James Anderson. At the same time, the world's most decorated batsman still has to be wary of his off stump, particularly against Tim Southee, the man who has dismissed him 10 times in international cricket. Notwithstanding these numbers, there remains no better big-game player on the planet than captain Kohli, and with the title on the line, India's talisman will be desperate to deliver the goods.
TRENT BOULT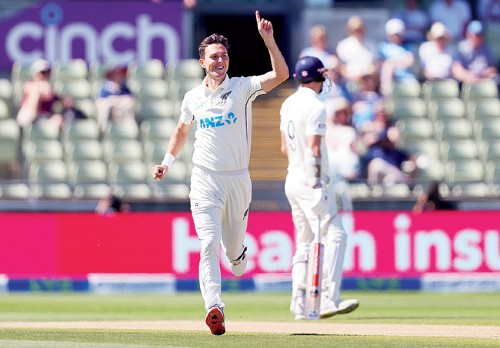 Tim Southee may have picked up more wickets in the WTC so far, but Trent Boult's 34 strikes in nine games include 11 breakthroughs in two matches against India. Boult's angle as a left-armer has historically troubled Indian batsmen, most memorably in the 2019 ICC World Cup semi-final (which, of course, was also played in England). Cheteshwar Pujara, who was not a part of the fated defeat, has struggled the most against Boult, allowing the ball to frequently sneak in between his bat and pad. In tandem with Southee, Boult should be New Zealand's most lethal weapon with the ball, one India will have to neutralise to have any hopes of a victory.
RISHABH PANT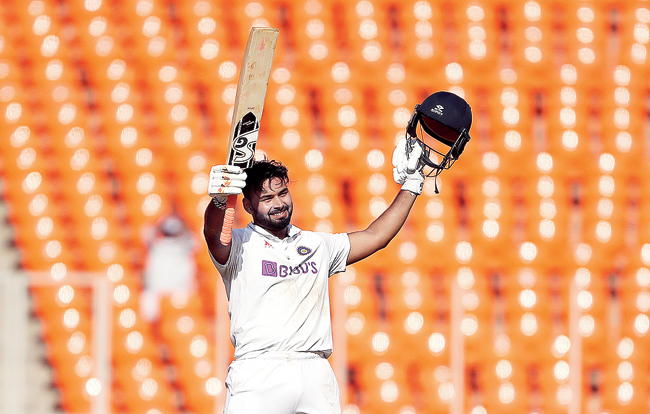 The pall of scepticism that had descended on Rishabh Pant at the start of his Test career has long since burst. After match-winning efforts against Australia and England in the WTC, India's wicketkeeper-cum-finisher has cemented his place in the starting line-up, giving India the ability to counter-attack the most accomplished bowling arsenals. Pant's work behind the stumps has also come up in leaps and bounds in the past year, as evident during an excellent home series against England. A return to the country where he made his first Test hundred will also bring back happy memories for Pant, who seems poised to explode into action against the Kiwis.
DEVON CONWAY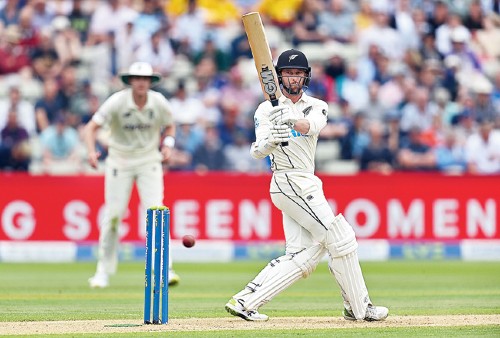 Few batsmen have kicked off their Test careers with greater conviction than Conway, whose splendid double hundred against England on debut at the start of the month left cricket lovers bewitched. Appearing to struggle initially against the short ball, Conway quickly sorted out his cobwebs and began pulling with such flawless flamboyance that comparisons with the great Brian Lara were no exaggerations. If Conway can carry his momentum against England into the WTC final, New Zealand will be confident of overhauling India, for the platform that Conway constructs can be capitalised upon by the batsmen that follow, chiefly the unflappable run machine that is Williamson.
ISHANT SHARMA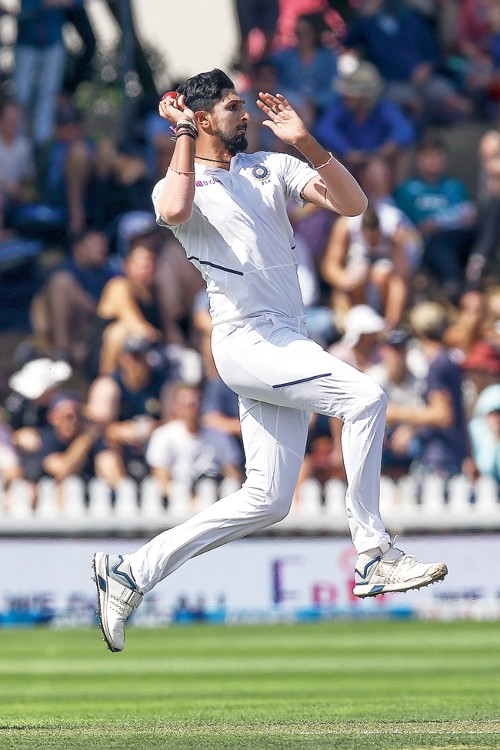 With 36 wickets in 11 matches, Sharma has been India's most reliable speedster in the WTC. English conditions have always favoured the tall lanky Delhiite, who has harnessed tremendous discipline into his bowling even as age has cut down his pace. Sharma should trouble New Zealand's right-handers in the WTC final and will have the mantle to send Williamson and Ross Taylor packing in the early running. No fan of Indian cricket can ever forget Sharma's game-turning seven-wicket spell at Lord's in 2014, and if form in the WTC is anything to go by, there is every chance that Sharma can once again turn on the style in England, this time against a New Zealand top order that has often come unstuck against him.
Pictures: Getty Images