Women united needed to break barriers, feel athletes
Women were always considered lesser mortals, but much of that mentality has changed in today's India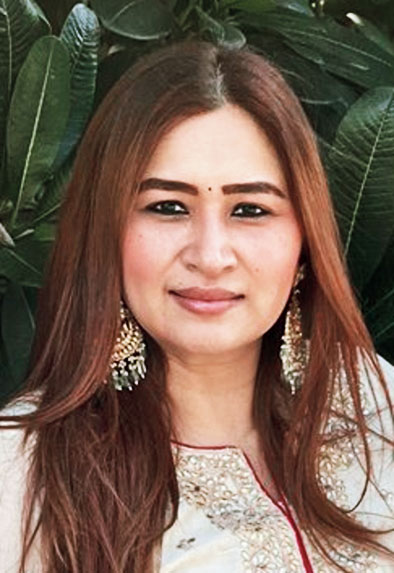 Jwala Gutta
Picture courtesy: Twitter
---
Calcutta
|
Published 17.11.19, 10:37 PM
|
---
The recent announcement that Australia's top women soccer players will now earn the same as their male counterparts was hailed as a landmark deal globally. The news, however, didn't create too many ripples in this part of the world.
Women were always considered lesser mortals, but much of that mentality has changed in today's India. However, there's a lot more to be done, feels some of the country's top athletes.
According to badminton star Jwala Gutta, women athletes still get less opportunity than men, have less equality and less recognition. On top of it, they are not taken seriously and are objectified.
"My life is the biggest example," Jwala told The Telegraph. "I have won medals at the Asian Games, Commonwealth Games and at the World Championships. But my nail colour, the colour of my hair, my fair complexion, my dress and my shoes have always drawn more attention than Jwala the sportsperson.
"I have aroused more curiosity because having a Chinese mother and Indian father, I look different.
"I am often asked how I maintain my glam quotient. Will such irrelevant, frivolous questions ever be asked of a male sportsperson?" she asks rhetorically. Says para-badminton world champion Mansi Joshi: "There's always a feeling that though women can be good athletes, they can never be as great as men. This holds true in all sporting events.
"The day Simone Biles attempted successfully the terribly difficult double flip with three twists at the US Championships in August, she became a star on social media. But the mindset of men? That needs to change."
Mansi, who is in Tokyo for a Paralympic Test event feels that while some, like her, have been lucky to have a really supportive family, social pressures continue to pull down many a potential winner.
Stick to the housework, get married — such social pressures lead to a lot of dropouts among women.
"And, of course, certain basic requirements of women — need for proper washrooms and changing rooms, physical issues during periods — are never given sufficient importance," she points out.
According to sports psychologist Anusheela Brahmachary, women's battle for recognition is actually one big battle against patriarchy.
"Sport has traditionally been a male domain. It is much later that women have stormed this male bastion. Success in sport has been one giant step towards women's empowerment. And there has been, consciously or otherwise, an attempt to prevent this empowerment," Anusheela said. One way of doing this is objectifying women, she says. Even a tennis player of the stature of Serena Williams draws as much attention for her catsuits as she does for the 23 Grand Slam titles she has bagged.
"Many a woman would consciously not take to masculine sports like boxing (though Mary Kom has helped change that outlook somewhat) and bodybuilding which have 'unfeminine' attributes tagged to it."
Heptathlete Swapna Barman feels there is a vast difference in the mentality of people in the big cities and in the villages. "Sports for women is still not encouraged in the villages. Men dominated societies feel women should just stick to the house.
"People fail to appreciate that a successful woman athlete can not only bring glory for the country and herself, she can also easily find a good job and bring stability to her family. The positive long-term repercussions are not even thought of."
All agree that to deal with the discrimination and 'educate' people, the women athletes need to put up a united front.
Mansi says: "We need more female support groups and, more importantly, more female representation in world bodies like the International Olympic Committee. All national associations and federations require gender balanced representation. Then perhaps our problems will be addressed."
Jwala feels its her duty uphold women's issues. "We women need to stand united and speak up. As an athlete, creating awareness about women's issues is as much my duty as my responsibility as a global citizen to fight global warming," she said.
Anusheela points out that sportsmen, particularly those in the limelight, have a big role in building up awareness. That will help sportswomen overcome odds and take fast strides forward.