Virat & Faf stand out as Test captains, says John Emburey
Takes a lot to outplay Australia at home in all departments, comments Emburey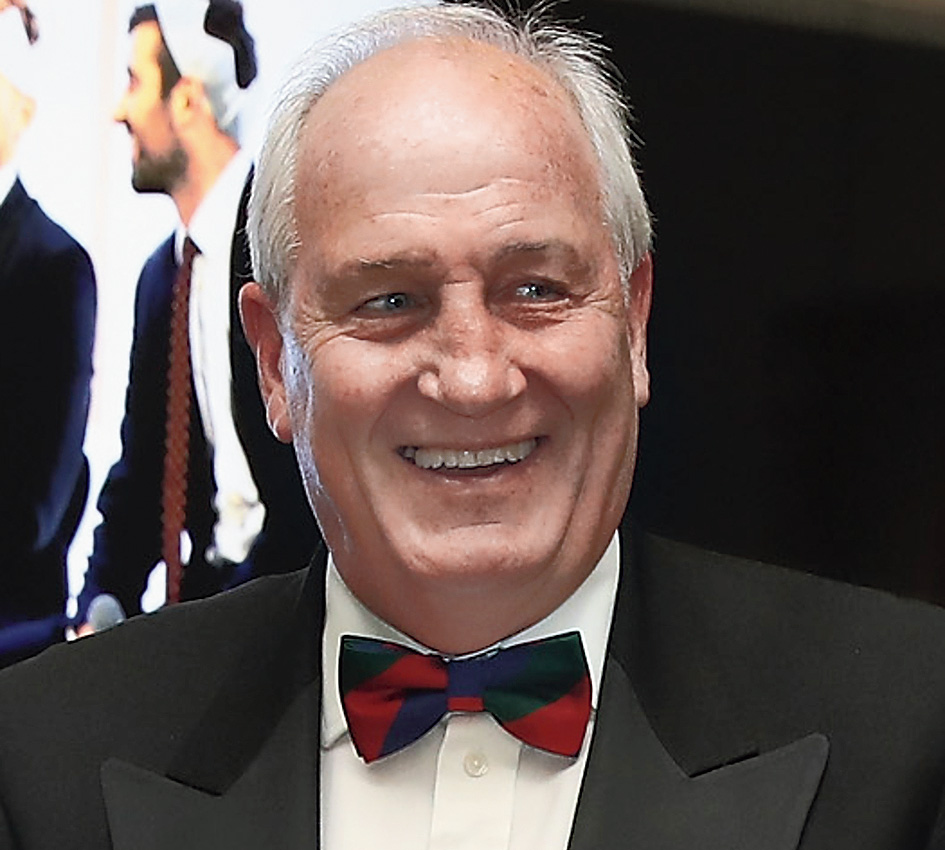 John Emburey
The Telegraph picture
---
Melbourne
|
Published 19.01.19, 09:34 PM
|
---
John Ernest Emburey, a former captain of England and one of the most accomplished off-spinners of his era, spoke to The Telegraph at the MCG on Friday evening.
The 66-year-old Emburey's CV includes having featured in the successful Ashes campaign of 1986-1987 under Mike Gatting.
Emburey's wife, Suzie, has her roots in Melbourne and the couple's younger daughter too lives in Victoria's capital. So, there's a deep connect.
"We spend some months in Melbourne each year," Emburey said.
Excerpts...
Q From an Englishman's point of view, what are the reasons for India's first-ever success in a Test series in Australia?
A Obviously, India were the much better team... It takes a lot to outplay Australia at home in all departments... Other reasons would be:
India came with their finest pace attack, which clearly was high on skills.
The high-quality bowling of Jasprit Bumrah, Mohammed Shami and Ishant Sharma.
Cheteshwar Pujara turning out to be the one batsman Australia struggled to get out. He allowed the other batsmen to play around him and proved to be the cement which gave solidity.
n Virat Kohli's captaincy, which was marked by smart bowling changes and field placements. Virat can, at times, become a reactive captain and get worked up. But he was in control of situations and, so, was able to make good decisions.
Q Defining moment?
A Two moments... India winning the Adelaide and Melbourne Tests. Makes a huge difference when the visiting team wins the very first round of the contest (Adelaide)… Two personalities too... Pujara and Bumrah... However, I must say the wickets weren't like the ones of old. They were pretty bland. The drop-in pitches just don't have the carry and bounce of the natural ones.
Q Surprise package?
A Clearly, Rishabh Pant, the batsman. Australia weren't ready for what he unleashed from in front of the wickets.
Q The disappointments for India?
A Murali Vijay and K.L. Rahul's lack of runs. Vijay, I recall, had a very good Test series in 2014-2015 (482 runs at an average of 60.25).
Q Your take on the ODI series and India's 'double'?
A Mahendra Singh Dhoni doesn't cease to amaze, does he? No Steve Smith and David Warner is a major issue for Australia... Some strange decisions were also taken. Nathan Lyon, for example, wasn't played at the MCG... Spin does play a role in ODIs in Australia and Lyon is his country's best.
Q Contrary to widespread belief, there appears to be no real depth, in batting at least, where Australia's bench strength is concerned...
A Well, the Smith and Warner episode has exposed Australian cricket's underbelly. Sums it up.
Q England won the Test series in Sri Lanka, the first after Alastair Cook's retirement. It suggested England would cope well with life after Cook...
A England are now picking more balanced teams and I'd like to give much credit to our chairman of selectors, Ed Smith. I'm not saying there's more science involved in the selections, but Smith does look at other things. Indeed, he thinks out of the box.
Q You've captained England in a couple of Tests and a few ODIs... Who are the stand-out captains at this point in time?
A Not very many, I'm afraid... Virat and Faf du Plessis in Test cricket and Eoin Morgan in the two white-ball formats.
Q Joe Root, England's Test captain?
A Root's still a work in progress. With no Cook, he doesn't have the strongest team. Then, James Anderson may not undertake tours but only play at home. That would make it even more difficult for Root.
Q Is there a replacement for Anderson?
A No. As a result, when Anderson does retire, there will be even more pressure on Stuart Broad.
Q Some words on Morgan...
A Eoin likes to win 50-over matches with T20 batsmen. He has a template in place and that has been successful.
Q This is the World Cup year... England favourites?
A Yes, because the World Cup will be at home. However, any one of five teams could win — India, South Africa, Australia and New Zealand besides, of course, England.
Q Australia too in that pack?
A That's because Smith and Warner's return will make a significant difference.
Q You were in the XI which lost the 1987 World Cup final to Australia. What goes into succeeding in the biggest 50-over tournaments?
A Good leadership. The captain has to set the tone, lay out his team's approach. Leadership is vital and you only have to look at the captains who have won the World Cup... Clive Lloyd, Kapil Dev, Allan Border, Imran Khan, Arjuna Ranatunga, Steve Waugh, Ricky Ponting, Dhoni and Michael Clarke.
Q How is your health?
A It's fine. As you can see, I'm doing well.
[Last May, Emburey revealed he was suffering from a form of skin cancer and had undergone surgery.]
Q One more... This is the 50th year of your friendship with Graham Gooch... What's planned by way of celebrations?
A (Smiles) Both families are going on an African Safari from the end of next month... Graham and I first met while playing for London Schools in 1969... We've been pretty much inseparable ever since. Can't put a price on this friendship. No way.