The men who matter
Ahead of the titanic clash between Paris Saint-Germain and Bayern Munich tonight, we preview the crucial battles that will decide the fate of the UEFA Champions League final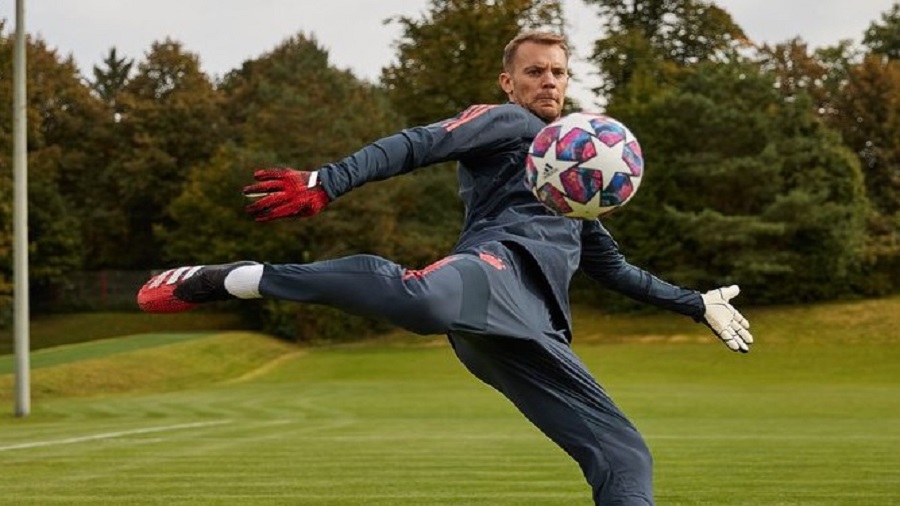 ---
---
A season like no other
The 2019/20 UEFA Champions League will finally reach its climax tonight in Lisbon. Here's why this campaign has been one of a kind.

A football marathon
When the current UCL campaign got underway with its qualifying rounds on June 25 , 2019, we were all living in a different world. Some 14 months and 118 games later, comes the decisive fixture to complete the longest European season in history. The sheer length of the UCL over the past year is a direct product of the scheduling reshuffle caused due to Covid-19, which ensured that no Champions League ball was kicked for around five months of 2020 between the middle of March and mid-August. But against the odds of a global pandemic, quarantine regulations, empty stadiums and a whole catalogue of protocols, UEFA have pulled it off — the UCL will have a winner this season, after all!
Once in a lifetime
The unprecedented circumstances have necessitated a format overhaul for the Champions League this term. Instead of the traditional two-legged knockout ties till the final (played home and away for the participants), this year has seen standalone knockout games played at the neutral venues of Lisbon. While UEFA will not repeat this setup from next season (pandemic permitting, of course!), this World Cup-esque layout has proven to be extremely entertaining, with a series of goal-laden, expansive matches that can only be generated by the desperation that ensues from knowing that one night decides everything.
The usual suspects go missing
This season marks the first time since 2005 when neither Lionel Messi nor Cristiano Ronaldo has played any part in the semi-finals of the Champions League. Messi's Barcelona were sent packing in the last eight while Ronaldo's Juventus were edged out on away goals in the round of 16, depriving CR7 of a return to Portugal for the business end of the competition. With just the seven goals between them, this term will also mark the first time since Kaka in 2007 that someone not named Messi or Ronaldo will finish as outright
top-scorer of the UCL, with Robert Lewandowski leading the charts with 15 strikes.
Outrageous outcomes
The Champions League is no stranger to thrills, spills and sensational shocks, but this pandemic-ravaged season has seen some truly remarkable results. Liverpool's exit to Atletico Madrid in the round of 16 marked the worst title defence by any team since Chelsea in 2012. RB Leipzig, founded only in 2009, managed a historic run to the semis. Unfancied Lyon upset two heavyweights in Juventus and Manchester City. And, of course, Bayern Munich notched up the most glaring scoreline in modern club football history by smashing a hapless Barcelona 8-2 in the quarter-finals.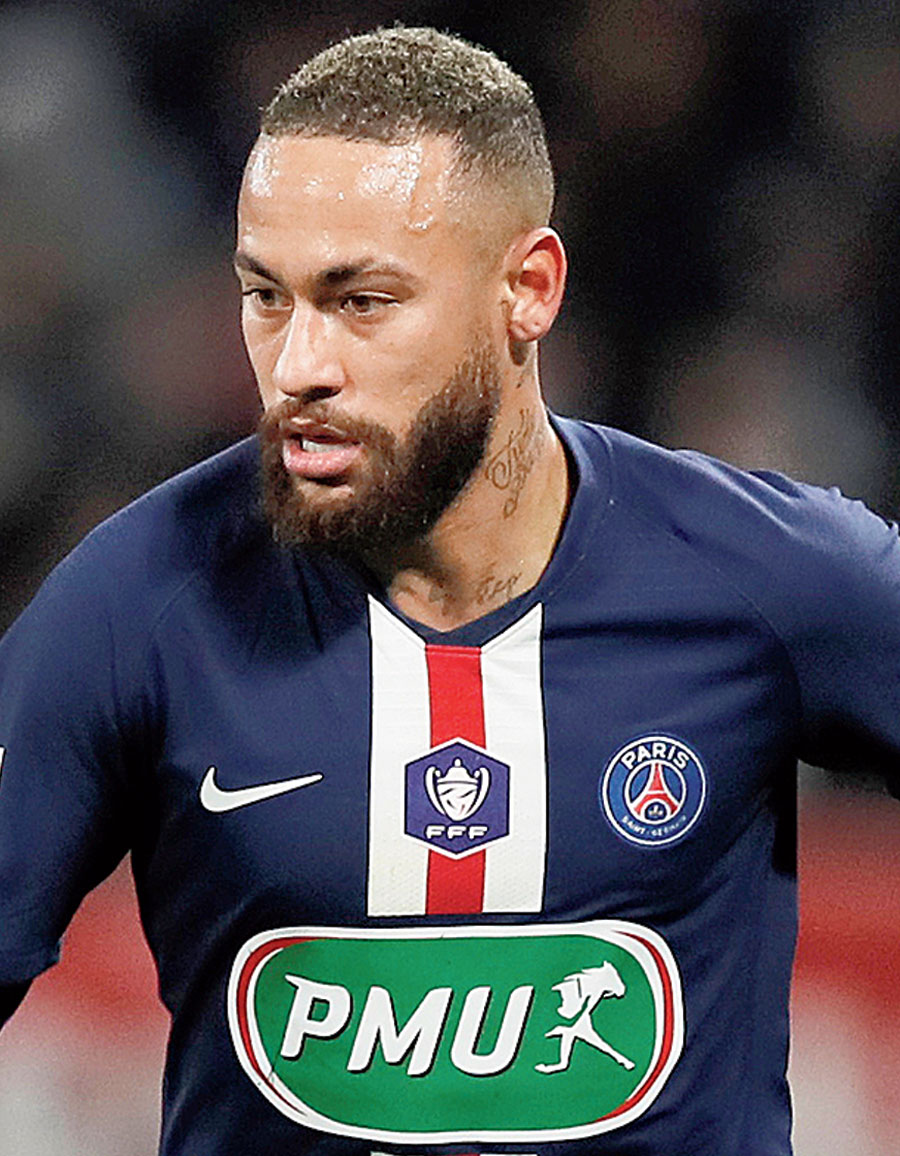 Neymar vs Manuel Neuer
After injuries sidelined him from the pivotal junctures of the Champions League in 2018 and 2019, Neymar (above left) has returned with a vengeance this time around. Dazzling his way through defenders in Lisbon, the Brazilian superstar has been PSG's shining light up front. At the other end, Bayern Munich's ever reliable custodian, Manuel Neuer, has reclaimed his status as one of the world's finest goalkeepers after an indifferent couple of years. The German icon would have been disappointed not to keep a clean sheet as his team swept past Barcelona, and would be determined to thwart PSG's swashbuckling attack in the final. Although neither is a stranger to the grand occasions, Neymar could have a psychological edge, courtesy their meeting five years ago, when the Brazilian (then at Barcelona) put three goals past Neuer in the semi-finals.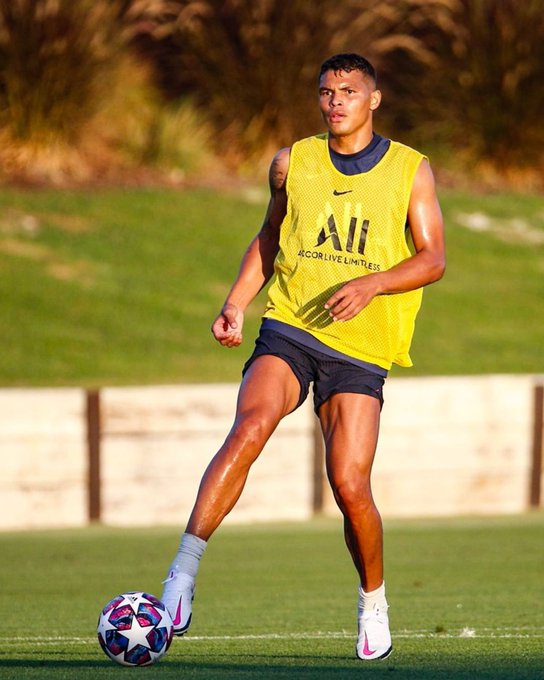 Thiago Silva vs Robert Lewandowski
Arguably the most complete centre-half of his generation, Silva has been imperious for PSG at the back and will be playing in his last game for the club in the final. Tasked with denying Lewandowski, Silva has to be watchful throughout, for the Polish sharpshooter has been in scintillating form and will be eyeing Ronaldo's 17-goal record in a single UCL season. What makes this contest compelling is the movement of Lewandowski, who will run the channels and drop deep to try and lure Silva away from the heart of the Paris defence. Silva, for his part, will also be responsible for building play from the back. Physically, technically and tactically, this could turn out to be the most influential match-up in the final.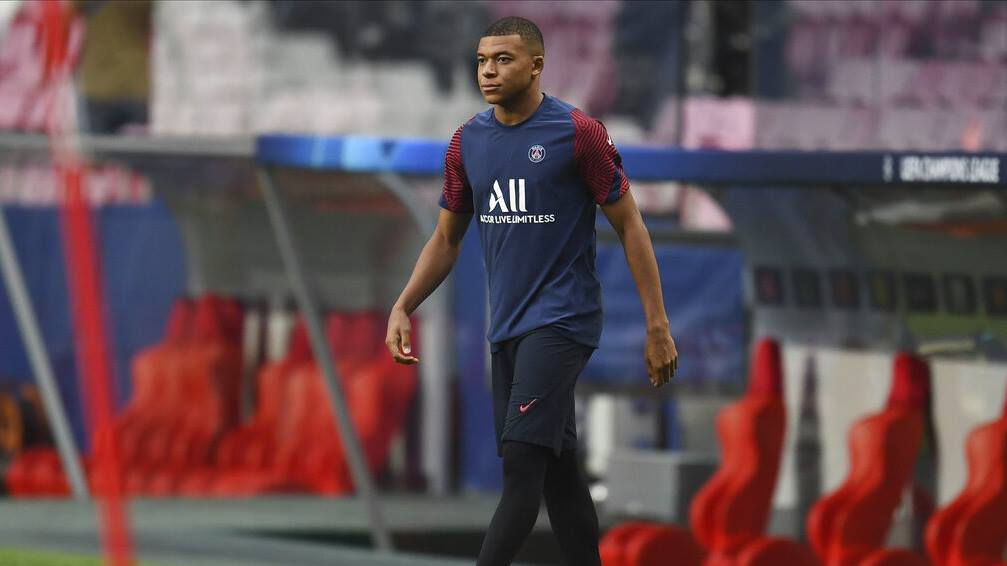 Kylian Mbappe vs Joshua Kimmich
Football's brightest prodigy, Mbappe, still looks slightly short of full fitness, but that has not stopped him from electrifying the knockouts, linking lethally with Neymar, in particular. With a host of trophies already on his resume, including the World Cup, the 21-year-old Frenchman will be gunning to add the holy grail of the European game to his cabinet. Playing on PSG's left flank, Mbappe will line up against Bayern's Kimmich, who has exceeded expectations to seamlessly slot into the position vacated by club legend Philipp Lahm in 2017. Kimmich's endurance and discipline make him a coach's delight, and the full-back remains one of the few players capable of covering every blade of grass in the final. Both Mbappe and Kimmich possess frightening speed and have the footballing intelligence to understand one another's weaknesses. Whoever wins this showdown on the wings could well launch their respective team to glory.
Presnel Kimpembe vs Thomas Muller
It was Kimpembe's handball that led to a last-minute penalty and eventual elimination for PSG in last season's competition against Manchester United. But the French defender has redeemed himself with a string of impressive performances this season. Last-ditch tackles, aerial prowess and composure on the ball are his biggest strengths, and he will have his pockets full in trying to channelise all these traits against the relentless Thomas Muller (above right). After a disappointing 2019, Muller has bounced back like a man on a mission, bursting with energy and seemingly incapable of making a mistake in attack. Muller's unteachable knack for finding spaces will make life difficult for the young Kimpembe, with the Frenchman also needing to keep an eye out for potential combinations between Muller and Lewandowski in the final third.
Marquinhos vs Thiago Alcantara
Popping up with priceless goals in the quarters and the semis, Marquinhos (top) has been indispensable for PSG, excelling both in defence and as a holding midfielder. Against the Brazilian's tenacity and exemplary anticipatory skills will be the vision and metronomic precision of Thiago Alcantara (above), who has run the Bayern midfield with graceful ease thus far. As the heartbeat of the Bayern juggernaut, Alcantara will be the one looking for the penetrating pass to unlock the PSG defence. With a move to Liverpool imminent, this could be his swan song in a Bayern shirt, and the Spaniard will be keen to emulate his legendary compatriots, Xavi Hernandez and Andres Iniesta, in pulling the strings in a UCL final. But for that to come to pass, he would have to find a way past Marquinhos first.
The numbers game
The facts and figures that matter from the Champions League final

Zero: The number of Champions League titles Paris Saint-Germain have to their name. 2020 will be PSG's first appearance in the final.
1: Only one final has finished goalless in the Champions League — way back in 2003, when AC Milan drew 0-0 with Juventus, before the former prevailed on penalties.
2.81: The average number of goals UCL finals have produced in the past, with the most coming in 2005 when Liverpool and AC Milan scored three each.
4: Germany has contributed a total of four referees in the UCL final, more than any other nation, with Felix Brych the last German to be in charge, in 2017.
5: The number of times Bayern Munich have won the Champions League (including its predecessor, the European Cup). Bayern's last triumph came in 2013, when they won at Wembley to clinch a historic treble.
7: No player may have scored a hat-trick in a UCL final yet, but seven different players have netted two: Daniele Massaro (1994), Karl-Heinz Riedle (1997), Hernan Crespo (2005), Filippo Inzaghi (2007), Diego Milito (2010), Cristiano Ronaldo (2017), and Gareth Bale (2018).
7: Lisbon's Estadio da Luz will become the seventh stadium to host a Champions League final more than once this Sunday. The other six include Munich's Olympiastadion (only one with three finals), Rome's Olimpico, Athens' Olympic Stadium, Saint-Denis' Stade de France, Milan's San Siro and London's Wembley Stadium.
17: The number of times both teams have scored at least once in a UCL final, the last being Real Madrid's 3-1 victory over Liverpool in 2018.
28: PSG vs Bayern will be the 28th final in the Champions League era since Europe's premier club competition was revamped in 1992-93.
42: The total number of goals Bayern Munich have scored in this season's UCL, 17 more than second-highest-scorers PSG.
90,245: The highest attendance at a UCL final, recorded in 1999 at Barcelona's Camp Nou, when Manchester United beat Bayern Munich. This year's final, of course, will be played behind closed doors, with zero fan attendance.
$22.5 million: The prize money to be claimed by the winners of this season's UCL, with $18 million waiting for the runners-up.