'This gap in quality isn't a good feeling'
Mohammed Azharuddin spoke to The Telegraph on a variety of topics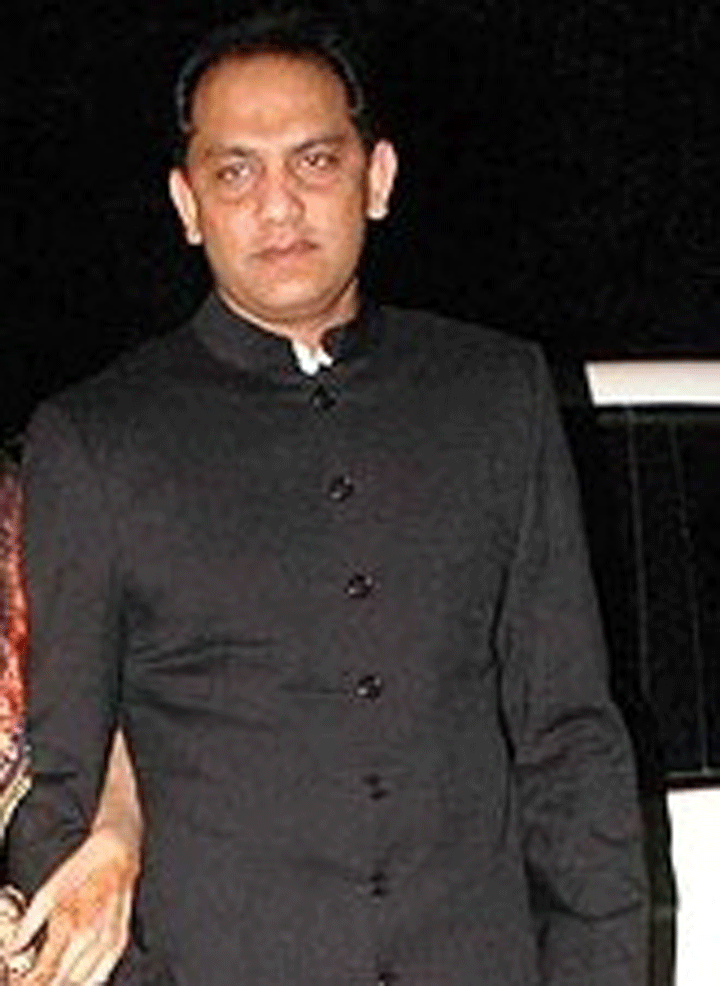 Mohammed Azharuddin
Wikimedia commons
---
Calcutta
|
Published 23.11.19, 07:26 PM
|
---
There is something about Eden Gardens that still mesmerises Mohammed Azharuddin. An electric atmosphere, an appreciative crowd and a sense of belonging that makes his eyes sparkle every time he enters the stadium.
In seven Tests at this venue, Azhar scored 860 runs, including five centuries, at an average of 107.50. This includes a 110 on debut against England in 1984-85.
The former India captain, who was at the Eden as part of the Indian captains' felicitation on the opening day of the Day-Night Test, spoke to The Telegraph on a variety of topics. Excerpts:
The Telegraph: After a successful Day-Night Test experiment here, should the Indians agree to play one in Australia next year?
Md. Azharuddin: If both the Boards agree, then why not? The BCCI has done the right thing by organising a Day-Night Test here. Things have been going fine and it's turning out to be a memorable one. So if we play here, then why not in Australia?
Does the declining standards of Test cricket bother you?
Yes, this declining standard does bother me. Surely it has come down drastically. There's a huge gap between the top 4 teams and the rest of the pack. The South African team during their last visit was a total disappointment. I realise teams go through ups and downs as new players come in and the established ones depart. This transition period is the most crucial. But this huge difference in quality isn't a good feeling.
Do you need to have two divisions/tiers in Test cricket?
This idea was floated a few years back but I'm not in favour of such divisions. This is not a club game. You can try but I don't think such things will work… It all depends on the ICC. If it does happen it may not just be a good idea but a bold decision too.
You have a special relation with Eden Gardens. Which one innings is your favourite?
The 182 vs England in 1992-93. There was a lot of pressure. I had one match to prove that I had it in me to continue as captain. There was a lot of insult after the slump in South
Africa that preceded this series where I averaged 20 in four Tests. That innings saved my career.
Any other innings?
I had all along done well at Eden Gardens. I can't also forget my hundred on debut against England. That brought me into limelight and helped me achieve fame. At the same time, all Test hundreds are always special. The Eden crowd always enjoyed my game and I was encouraged to do well in Calcutta. I can never forget that different feeling when batting at the Eden.
What is so special about Eden Gardens?
Can't always explain this different feeling…But whenever I went out to bat at Eden I believed that nothing would go wrong. In fact, nothing untoward ever happened until the 1996 World Cup semi-final when we lost to Sri Lanka. That could pass as a one-off thing. But I will never forget the love and affection of the people. The fan following I still enjoy here is amazing. I consider myself very lucky in that respect.
Any other memory?
The 109 versus South Africa in 1996-97 also came under tremendous pressure. I also got a 52 in the second innings but we lost that match. Sometimes things don't fall into place according to your wishes. That's disappointing.
What attracted you the most at Eden Gardens?
The ambience and the crowd... Their love for the game is astonishing. I've never come across such an appreciative and knowledgeable crowd. If you don't do well you will obviously receive flak but when you perform there are accolades in plenty. You have to accept the good and the bad and move forward.
The mental health issue of players, especially in Australia, is dominating cricket right now. Your views…
I'm really unable to understand the real problem. If you are playing at this level you have got to be mentally strong. I really don't know what they are talking about since I've never faced such situations in my playing days.