Target Paris, shuttler Chirag Shetty revels in pressure
He considers himself fortunate to have been a part of the Olympic experience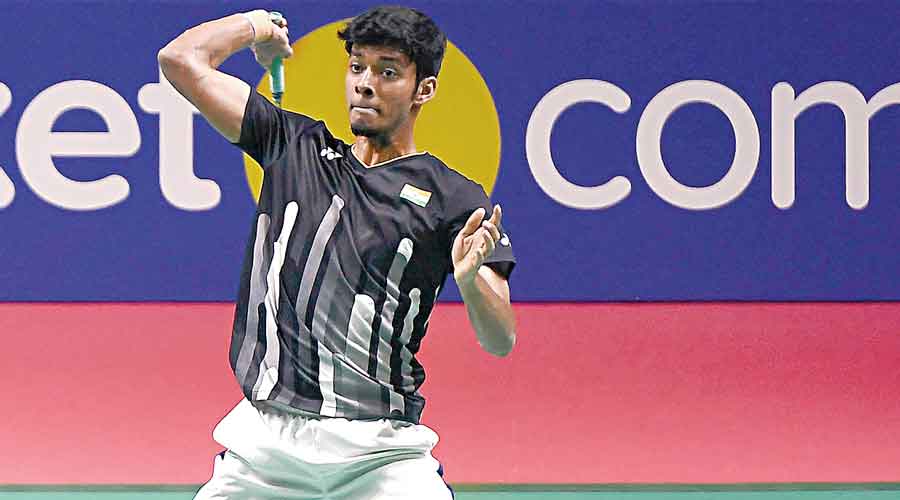 A file picture of Chirag Shetty.
Getty Images
---
Calcutta
|
Published 21.09.21, 02:19 AM
|
---
Shuttler Chirag Shetty thrives on pressure. It eggs him on to raise the bar. And to try even harder when he falls short of a set target.
This mindset has helped him carry on when he and doubles partner Satwiksairaj Rankireddy narrowly missed qualifying for the knockout stage at the Tokyo Olympics.
The duo had won two of their three group matches, yet failed to qualify for the knockouts after games won by each pair were considered to decide the two qualifiers following a three-way tie.
"Both Satwik and I interpret pressure as motivation. The very fact that people expect a medal from us means we are good and important. That is a positive emotion which helps us handle pressure," Chirag told The Telegraph from Hyderabad.
With Tokyo behind them now, the duo have much to look forward to and Chirag believes in setting short-term targets.
"My immediate goal is to perform well at the World Championships in Spain in December — from where we are determined to return with a medal — followed by the Commonwealth Games and the Asian Games next year.
"Even before the World Championships are a cluster of events like the Sudirman Cup (September 26-October 3), Thomas and Uber Cup (October 9-17), Denmark Open (October 19-24) and French Open (October 26-31).
Chirag considers himself fortunate to have been a part of the Olympic experience.
"It was unfortunate that we had to go out the way we did despite playing well and despite having given our best. But having said that, meeting so many other sportspersons was a big gain… among others Novak Djokovic ('I sure didn't miss taking a selfie with him') and the footballers.
"As a shuttler, we keep meeting only badminton players but here we got to meet the best in the world in diverse disciplines and to think that I too was a part of the world's best was surely something I felt proud of.
"The past year and a half have been so difficult and depressing for most athletes. There were hardly any tournaments to speak of. Practice for many was severely hampered. There was a lot of mental tension.
"Even a month before the Olympics we weren't sure if the Olympics would, at all, go ahead…uncertainty, plans in disarray, everything was de-motivating.
"So after all that, the tournament came like a breath of fresh air. And like never before, I found my countrymen interested and involved in all events. Yes, India is moving in the right direction so far as multi-event sports go."
The world No. 10 men's doubles duo have been together since December 2015 ("We played our first international tournament together in 2016"). So how have India's leading doubles partnership evolved over the years?
"We have gone from strength to strength," said Chirag. "When we initially got together we were ranked somewhere around 400. By the end of 2016 we were in the top 70, and then in the top 30 by 2017, top 20 by 2018 and by 2019 we were in the top 10 in the world.
"We've grown together as players, our camaraderie has grown too and what has aided it all is that we are really good friends off the court, too."
The duo aim to achieve in Paris 2024 what they could not in Tokyo.
"Paris 2024 is certainly a long-term goal. But for now, it's one step at a time," concluded Chirag.