Spot talent, pick them at right time: Vengsarkar
He too thinks that not all is right with the squad selection for India's upcoming tour of the West Indies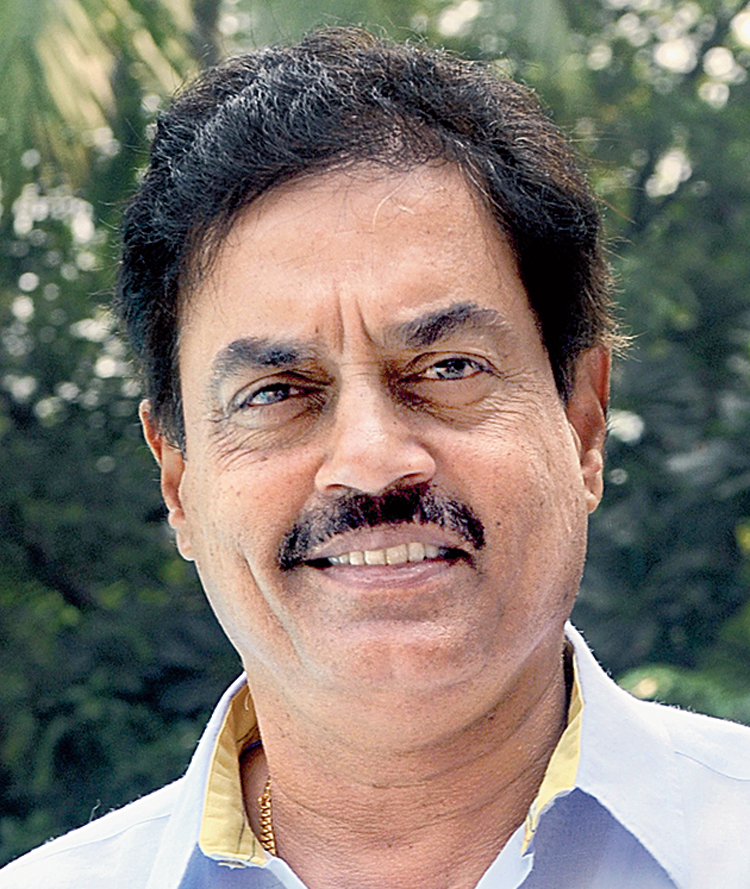 Dilip Vengsarkar
A Telegraph picture
---
Calcutta
|
Published 24.07.19, 08:15 PM
|
---
Young Shubman Gill's disappointment was voiced by Sourav Ganguly, whose stinging post was retweeted more than 5,300 times by Wednesday evening. Now, Dilip Vengsarkar too thinks that not all is right with the squad selection for India's upcoming tour of the West Indies.
Squads for Tests, ODIs and T20Is in the Caribbean were selected on Sunday.
Playing for India A against West Indies A, Shubman hit three half-centuries in four 50-over matches at an average of 54.50. While the 19-year-old didn't hide his disappointment at not being selected in any of the India senior squads, it was former India captain Sourav's tweet that lent a more powerful voice to the youngster's frustration.
"Time has come for indian selectors to pick same players in all formats of the game for rhythm and confidence.. too few are playing in all formats ..great teams had consistent players ..it's not about making all happy but picking the best for the country and be consistent..@bcci," Sourav tweeted.
Vengsarkar, a former captain and a chairman of selectors from 2006-2008, echoed Sourav when he was contacted by The Telegraph.
"This selection committee just shuffles the pack, like you shuffle a pack of cards. It seems there's not much thinking, which has gone behind the selection. There's no application of mind… It is almost like everybody has to be kept happy, they just want to be perfect to everybody," Vengsarkar said.
Not stopping there, the 63-year-old, also known by the nickname of 'Colonel', said that the current selection committee doesn't have enough International matches behind their names and therein lies the problem.
While former wicketkeeper MSK Prasad is the chairman of selectors, his colleagues in the committee are Sarandeep Singh, Gagan Khoda, Devang Gandhi and Jatin Paranjpe. Put together, the five have played a total of only 13 Tests.
"The five selectors who are there now have hardly played 10 Test matches when counted together. So what experience do they have?
"There are some good players who are doing well for India A, and you need to look at them… For example, Ruturaj Gaikwad, Shubman Gill. They are scoring heavily," Vengsarkar said.
Ruturaj too had a good series against West Indies A, scoring two half-centuries in four matches. Spotting the right talent and giving them the chance at the right time is paramount, said Vengsarkar.
"You must be able to spot talent and you must have the courage and conviction to induct him in the team at the right time.
"The right time is very important and you can only judge the right time when you have played a certain amount of international cricket. You need to know that 'this guy is good to play international cricket now, or if not now, maybe a year later'," he said.
He also suggested that consultation with Rahul Dravid, who looks after the 'A' teams, could also help the selectors.
"I am sure one of the selectors must be watching the India A games… The selectors must also have communication with Dravid, who knows so much about the India A team players. The U-19 and 'A' teams are the supply line for the senior India team."
Sourav spoke of "picking same players" for all formats. Vengsarkar simplified that by saying that a good Test player can play in any format.
"I think the best players should play, whatever be the any format. If I am good enough to play in all formats, I should play in all formats. I don't think there are people specialised for any particular format…
"That is because if you are playing Test cricket, you can adjust in any format. Someone who is good in T20s may not have good temperament and skills for Tests, that I can understand. But those who are playing Tests can play definitely ODIs," he said.
Wise words, but are there any takers?