Soumyajit's leap of faith on comeback trail
Focus is to regain a national berth, says paddler after win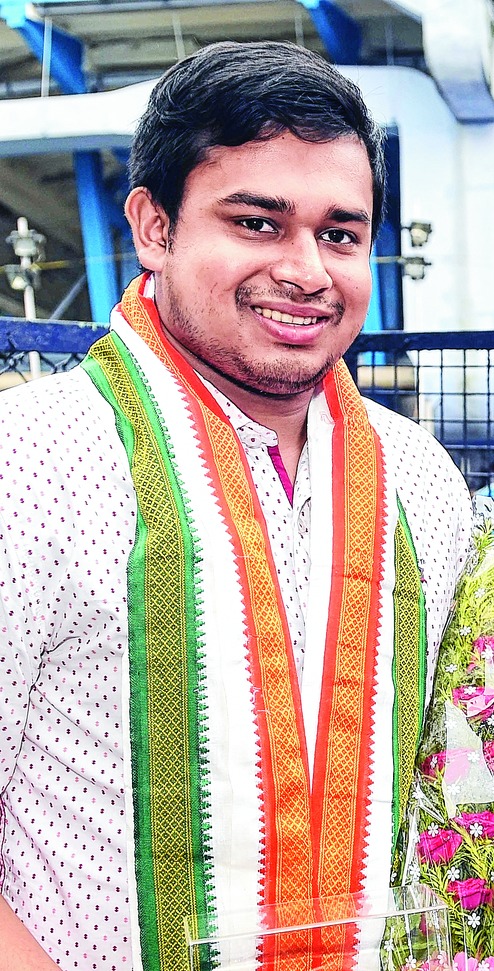 ---
|
Calcutta
|
Published 12.11.19, 08:47 PM
---
Soumyajit Ghosh is clear about his priorities in his comeback season.
Champion at the UTT National Ranking (Central Zone) Table Tennis Championship in Bhavnagar (Gujarat), the paddler's focus is now on rebuilding his career and regaining an India berth, having served a suspension till last December.
Soumyajit agrees that this title, also his first in three years, is "a start of good things" and brings some relief, especially after what he had to go through off the table. His career was in jeopardy and life thrown out of gear by a rape allegation in March 2018, which led to his suspension.
He married the girl, who then accused him of physical and mental torture, and lodged a formal complaint with the police earlier this year.
Unfortunately for Soumyajit, the controversy came at a time when he was at a career-best 58 in the International Table Tennis Federation (ITTF) rankings.
"This (title) is really special to me. The feeling is similar to that of being the cadet national champion back in 2003," Soumyajit told The Telegraph from Bhavnagar on Tuesday.
"Hopefully, it's the start of good things, though there's still a long way to go. I was in top form when that incident happened. It was awfully difficult for me to recover from that period.
"However, I am building my career again gradually. My first goal now is to be back in top 100 in world rankings."
Soumyajit also thanked those who kept supporting him and guided him during the tough phase he went through. "I must also credit and thank those who played a special role to help me in my comeback…
"My coach and mentor Soumyadeep Roy, Poulami Ghatak… I train in their academy. My fitness coach Chinmoy Roy and physiotherapist Hirak Bagchi — all of them did a lot and stood by me in my bad times," he said.
He still has a fair bit of distance to cover, but Soumyajit sounds confident of being back in the national squad.
"It's not been many days since I made a comeback. This was only the fifth tournament I played, so it hasn't been a bad effort so far.
"As I said, I have to rebuild my career now, so the primary focus is to regain a national team berth. And I do believe I'm very close to it."
His next challenge is to beat the country's top paddlers. "I need to beat India's regulars because if I have to be back in the squad, I have to come in as their replacement. I have to show that it's difficult to defeat me. "These titles are small achievements that will be a massive boost for me, as they prove that I'm still capable of being a champion," Soumyajit emphasised.
He is now getting ready for the All-India Inter-Institutional meet from November 24 in Ajmer. "I need to perform there as well. Performing in these domestic meets will certainly make the road smoother for me," Soumyajit said.
Soumyajit will also be participating in an overseas tournament next month. "I'll be playing in the Canadian Open that starts from December 4 in Markham (near Toronto)."