Serena, Navratilova, Billie Jean stand by Naomi
'Incredibly brave... we are pulling for you... not everyone is the same'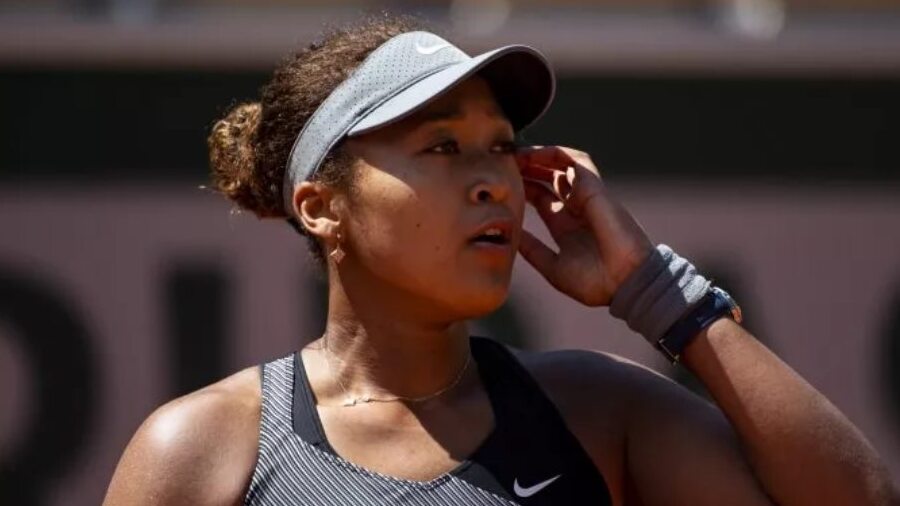 ---
Published 01.06.21, 07:40 PM
|
---
Naomi Osaka's straightforward plan of boycotting the media snowballed into an unceremonious exit from the French Open.
After boycotting the press conference following her first-round win over Patricia Maria Tig, Naomi faced a $15,000 fine and was warned by the authorities of expulsion from the tournament, as well as future Grand Slams. This prompted her to bite the bullet and bow out of Roland Garros.
May 31, 2021
Tennis requires more than just physical stamina. It's not just about winning exhausting rallies or making unplayable serves. It is also about making tiring on-court calculations and thinking of more than just one way of outsmarting your opponent. To add to the mix, there's fan criticism, the constant media glare and above all, expectations to do better than your last outing. Osaka might have won the 2018 US Open, but what followed was "long bouts of depression". She has also opened up about how wearing headphones helped her control her "social anxiety".
-- Who Said What --
If a four-time Grand Slam winner has to withdraw from the French Open, reactions will be natural. And the big names of the tennis world threw their weight behind the 23-year-old. 23-time Grand Slam winner Serena Williams said, "I feel for Naomi. Not everyone is the same. I'm thick. Other people are thin. Everyone is different and everyone handles things differently. You just have to let her handle it the way she wants to and the best way she thinks she can. That's the only thing I can say: I think she is doing the best she can."
Considered one of the greatest tennis players of all time, Martina Navratilova said, "I am so sad about Naomi Osaka. I truly hope she will be ok. As athletes we are taught to take care of our body, and perhaps the mental & emotional aspect gets short shrift. This is about more than doing or not doing a press conference. Good luck Naomi- we are all pulling for you."
Former world no. 1 Billie Jean King, who has 39 Grand Slam titles to her name, also had kind words for Osaka. "It's incredibly brave that Naomi Osaka has revealed her truth about her struggle with depression. Right now, the important thing is that we give her the space and time she needs. We wish her well."
NBA and Golden State Warriors superstar Stephen Curry's words are proof Osaka's exit has created a far-reaching buzz. "You shouldn't ever have to make a decision like this - but so damn impressive taking the high road when the powers that be don't protect their own. Major respect," he wrote on Twitter.

Osaka also has enough support from the right quarters back home. Japan Tennis Association executive director Toshihisa Tsuchihashi said, "The first thing to be considered is Ms. Osaka's health. I wish her the earliest possible recovery."