Serena is arguably the greatest tennis player says Sania Mirza
She picked Osaka and Novak Djokovic as her favourites to win the Australian Open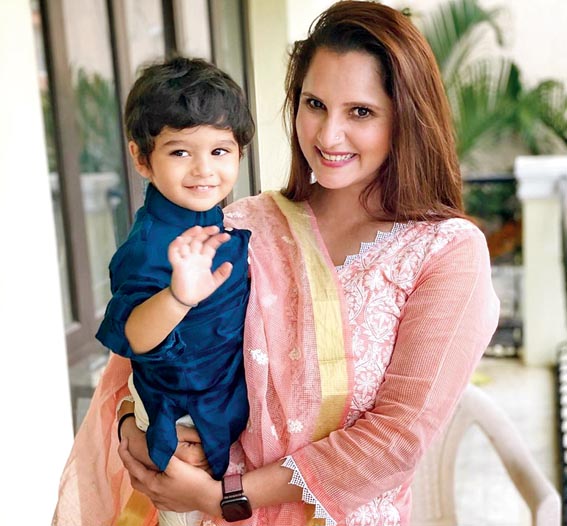 ---
Calcutta
|
Published 19.02.21, 04:34 AM
|
---
Sania Mirza, who will be back on court after a long break at the Qatar Open starting from March 1, feels it is a huge ask for anyone to be able to step into Serena Williams' shoes in women's tennis.
On a day when Serena was shown the door at the Australian Open by Naomi Osaka, Sania, in a virtual media conference, said Serena is arguably the best woman in the game.
Asked if Osaka is ready to step into Serena's shoes, Sania said: "I mean, that's a big, big ask of anyone. Serena is arguably the greatest tennis player. Definitely, the greatest in the women's game. So it's a difficult ask of someone who's that young and who's only won three Grand Slams.
"But I do think that Osaka can be a successor of sorts. Her and Ashleigh Barty. I think Osaka will win many Slams in the future. Whether she can step into Serena's shoes is a different story altogether. But she is a champion in her own right."
Sania believed Serena had a great chance to win her 24th Grand Slam title in Melbourne. "Everything was sort of lined up for Serena. The courts were fast and she was playing well. But all credit to Osaka for coming out and playing the way that she did. I think for Serena it is more of a mental slump rather than a physical one. She may be affected by the burden of getting the 24th title (equalling Margaret Court's record). We can only speculate. But she was quite emotional in her post-match media conference. Also, rankings don't lie. Osaka is No. 3 in the world and had been a consistent performer."
Asked who were her favourites to win the Australian Open, Sania said now it would be Osaka and Novak Djokovic.
Speaking about her own comeback, she said: "I'm just going to start playing in Doha. Doha and Dubai are my next two tournaments. Of course my target is to play in the Tokyo Olympics."
How did she feel about Ankita Raina being only the fifth Indian woman to play in the main draw of a Grand Slam? "Well, it is both a matter of pride and disappointment. I think that we must take pride in the fact that she added to the number, but there should have been more.
"Who should carry the baton forward, I have always been asked. There is Karman (Kaur Thandi) and Ankita. I am glad at least there was some representation this year. Ankita is a very talented player. She's been No.1 in India for a few years now. She's still young. And hopefully in the next couple of years she will be a regular at Grand Slams."
The Indian star said it was great that the Australian Open could take place, despite the pandemic scare.
"We are seeing all the top players in action. But a lot of lower ranked players have not played in over a year. For them to start playing, for tournaments to resume, is very important... I think the struggle is real for everybody."
Australian Open live on Sony Ten 2 & 3 and Sony Six.