Riyan Parag stays match-fit
No time to relax for Rajasthan Royals teen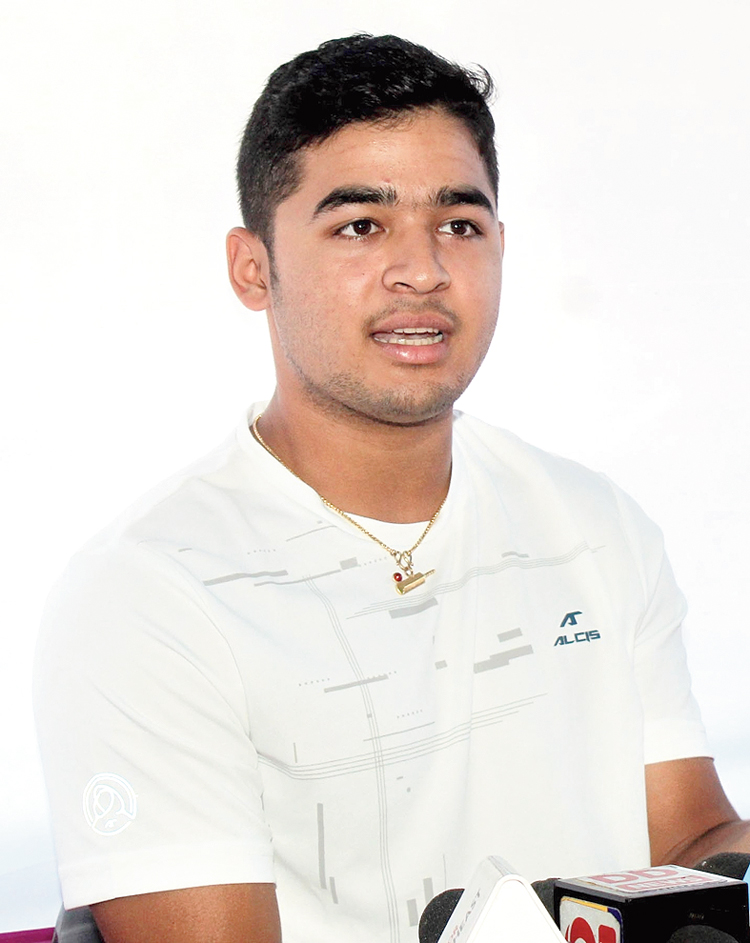 Riyan Parag
Sourced by the correspondent
---
Guwahati
|
Published 16.05.20, 08:43 PM
|
---
There's still no clarity on when the IPL will begin but Rajasthan Royals' middle-order batsman Riyan Parag has not taken a single day off his fitness and skill training drills with his father Parag Das, a former first-class cricketer, during the lockdown at his residence here.

Unlike most boys of his age, the 18-year-old, who made his IPL debut for Rajasthan Royals last year, has been giving as much time to cricket as he would do had things been normal, said his father Parag.
"As for his fitness drills, which he would never skip, he has been missing the greens, but is making best use of the basement of our apartment building for skipping, running, and other free hand drills. Besides, Nishanta Bordoloi (one of India's leading fitness and strength trainers and a former Assam Ranji teammate of Parag) has been giving him a regular training," Parag told The Telegraph.
"Like any other player, he is missing the turf to hone his batting skills. But, a hanging ball, which we had put up in his early days to correct his batting style, is today his biggest companion off the field.
"But, unlike the past, I have not been mentoring him over the past two years in order to give him the feel of independence. And, I am happy that he has gained a lot of confidence," the former all-rounder, who mentored Riyan along with noted coach of the city Nabab Ali, said.
On his diet, about which his former champion swimmer-mother Mithoo Borooah is absolutely particular about, Parag said: "He is always very particular about his diet because he has a tendency to gain weight very soon. When with the team, you'll always find him having his meals only with the team dietician. He is, of course, missing some nuts, which we used to import for him, due to the lockdown. But, his mother is making it up with other nourishments."
Parag, however, expressed concern about Riyan missing competitive cricket at this point of time when his career is on the upswing.
"Like any other promising cricketer, this has been a matter of concern. He is indeed in his best form. But, Riyan has grown responsible enough and is doing all he needs to maintain his form," Parag said. "Had the IPL matches been held here, he would have got a big morale booster."