Who gave Rahul and Pandya permission to appear on Karan Johar's show?
Preacher Vinod Rai himself is in breach of protocol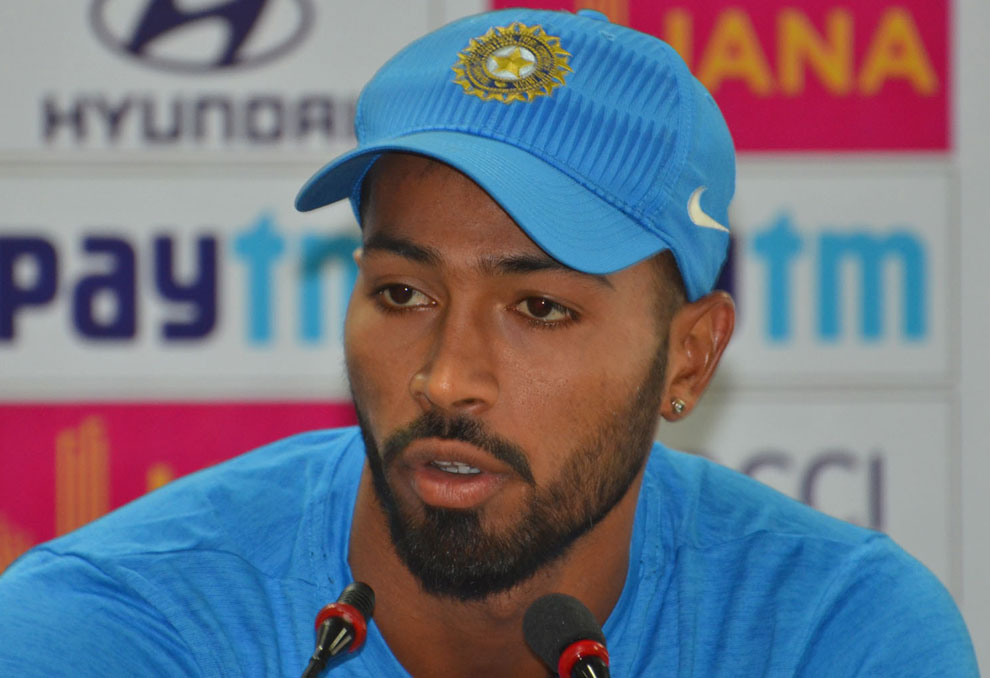 Hardik Pandya has faced flak for his comments on Koffee With Karan.
The Telegraph picture
---
Sydney
|
Published 09.01.19, 10:33 PM
|
---
The Board of Control for Cricket in India has a full-fledged Media department, but Chief Administrator Vinod Rai prefers making even major announcements via a news agency.
So, it's from the news agency that the world got to know K.L. Rahul and Hardik Pandya have been showcaused for appearing on Karan Johar's popular reality show on TV.
Why not a Media release?
Rai and the Board's CEO, Rahul Johri, have made it a habit to render the well-staffed Media department useless.
Both Rai, a Supreme Court appointee, and Johri are within their rights to ignore anybody who questions their actions (not that the questioning will ever cease), but one or both of them have absolutely no business violating protocol and giving permission to an ultra-friendly English news channel for interviews immediately after a historic Test series win.
The news channel, which kept quiet right through the inquiry into allegations of sexual harassment against Johri, was alone given the okay to interview head coach Ravi Shastri, vice-captain Ajinkya Rahane, MoS Cheteshwar Pujara and bowling coach Bharat Arun.
On Wednesday, when The Telegraph spoke to two members of India's support staff, they said: "That news channel had permission from the higher authorities."
Subsequent inquiries revealed Rai, one-half of the Committee of Administrators (CoA), had given permission. Diana Edulji, the other Administrator, wasn't a party to this nonsense.
Question is: How can Rai himself break protocol when, during a home series and on tour, interactions are limited exclusively to Media conferences? Why is Rai doling out favours to one news channel (and one news agency)?
Rai, who preaches protocol and transparency, needs to be reminded that he must himself first respect both before expecting the same from others — chiefly the Board's acting president C.K. Khanna, treasurer Anirudh Chaudhry and acting secretary Amitabh Choudhary.
Mithali Raj's controversial email (which, among other things, attacked Diana), had been leaked to the same news channel as well. Johri and GM Syed Saba Karim had been the two recipients.
Another question: Who gave Rahul and Pandya, who has since tweeted an apology for rather sick comments made by him, permission to appear on Johar's show?
Rai? Johri? Somebody else?
This Reporter called up one of the office-bearers and he was, once again, clueless. Chances are that the other two also wouldn't be knowing anything on the Rahul and Pandya affair.
Both Rahul and Pandya are contracted players of the Board and governed by certain practices.
Manager Sunil Subramaniam, meanwhile, maintained "requests for interviews" wouldn't come to him. "I'm not aware of the post-win interviews. In any case, I cannot control who anybody talks to," the professional appointee added.
Most odd that.
In the days of 'amateur' managers, all (including the India captain) would be answerable to him.