Pitch for spinners in Tests
All of us are yearning to get the game started and not really worried about saliva or sweat: Kumble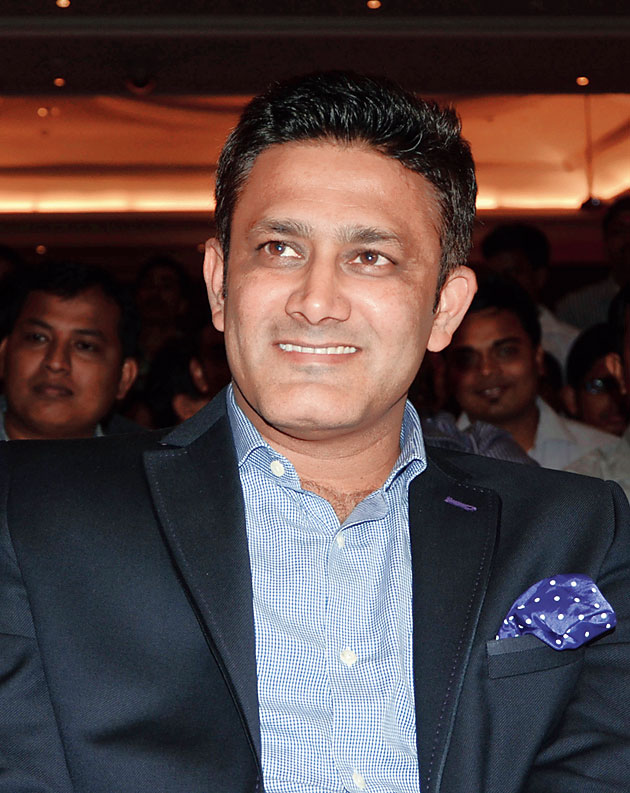 Anil Kumble
Sourced by the Telegraph
---
Calcutta
|
Published 04.06.20, 10:04 PM
|
---
Amid concerns over maintaining the shine of the ball in the absence of saliva, spin legend Anil Kumble feels cricket should utilise pitches to even up the contest between bat and ball.
The International Cricket Council (ICC)'s cricket committee chairman iterated the significance of the role a spinner can play in this respect, saying it's time for teams to consider playing two spinners even in Australia and England by roughening up the pitch.
"The advantage that cricket has over other sports is that there is an element of adjustable variance in the pitch, which not many sports have," Kumble said during a webinar organised by the Federation of Indian Chambers of Commerce and Industry (Ficci) on Wednesday.
"You could manage the pitch in such a way that you could bring about a better balance between bat and ball."
Only the other day, Jasprit Bumrah, on the ICC's video series Inside Out, had spoken of the need for an "alternative" other than sweat to shine the ball. Kumble, however, said: "Based on medical advice, we believe that saliva could be the major contributor to carrying this disease and that's why we banned its use, although it's second nature in cricket. That's something that players will find hard to manage."
According to Kumble, the Covid-19 pandemic has offered another opportunity to "bring spinners" back into Test cricket. "You can probably leave grass on the surface or even rough it up and have two spinners.
"Let's get spinners back in the game in a Test match. Because, if it's a one-day or T20 game, you're not worried about the ball or shining of the ball. Sweat can certainly take care of that.
"It's Test match that that we're talking about and in a Test match, why not get two spinners? I would love to have two spinners playing in Australia, two spinners playing in England, which never happens. Not often do you see that happening.
"So in cricket you have the surface you can play around with and bring about a balance between bat and ball.
"All of us are yearning to get the game started and not really worried about saliva or sweat or condition of the ball. We just want to play cricket," the third highest wicket-taker in the world explained.
The other key factor team managements would need to pay attention to is managing the bowlers' workloads, Kumble pointed out. "That's why I believe that at training, they'll have to start slowly. Because, it's not just about coming back and playing in a match. It's also about coming back from two-and-a-half months of lockdown."
The former India captain also said that a safe way for squads returning to sport is training in a "bio-secure zone".
"I know England have announced a potential Test series against West Indies, subject to the government allowing them, but there again the players will have to have some sort of a cushion or a back-up in terms of loading up their body to be able to sustain a Test match because bowling 30 overs for a fast bowler and 30-40 overs for a spinner is not going to be easy," Kumble said.