Paradise, says Real Kashmir coach
'I am always at ease in Kashmir. No tension, no frills, so laid back'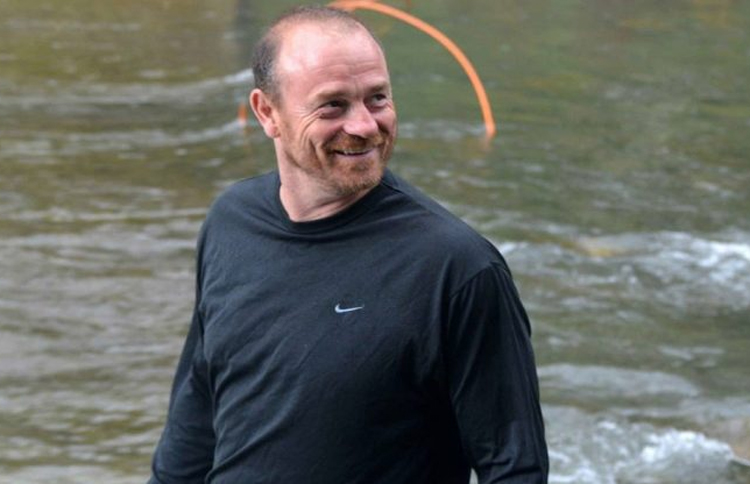 David Robertson
(Pic: AIFF Media)
---
Calcutta
|
Published 06.08.19, 08:58 PM
|
---
David Robertson, no stranger to scenic places given that he is from Scotland, does not even think for a second when asked which is the best place to live in the world. "Kashmir," he says in a flash.
"What a place to live. It's like heaven. The people, their warmth, such innocence...
Srinagar is my second home," the Real Kashmir Football Club (RKFC) head coach told The Telegraph from Kalyani on Tuesday.
"I am always at ease in Kashmir. No tension, no frills, so laid back," said Robertson, who played as a left back for Aberdeen (under Sir Alex Ferguson), Rangers, Leeds United and Montrose between 1986 and 2002, and also represented his country from 1992-94.
Robertson and his players are in Kalyani to participate in the Durand Cup. They take on Chennai City on Wednesday.
So is the coach aware of the situation back in Kashmir after the Centre decided to scrap the provisions granting the state special privileges? "My support staff and I landed in Calcutta. My players told me about the mood in Srinagar and from that I can gauge a bit," he said.
Telephone networks and the Internet are cut off in the Valley. The Real Kashmir players arrived in three batches on Monday evening and it was only after landing did they realise that they couldn't contact their families.
"I've not spoken to my family since I left home. I'm worried about my family because there has been no communication since landing here," their star player Danish Farooq said. "But we are professional footballers. Your mind has to be ready for the match. I'm just being positive," Danish added.
Robertson said he never faced any security issues in Kashmir during his stint.
"Real Kashmir is all about being against the odds and coming up trumps. I have been saying this. I have been here for two-and-a-half years and I never had an issue. I am from Scotland and I don't need to be here, but I have also got my son here. If I had any concern, I would not be here," he said.
Robertson is in his third year as RKFC coach and says when he first landed in 2017, he never thought he would be here in 2019.
"Yeah that kind of excites me. This is my third year with the same club. It's a huge achievement for me. Adapting to a new culture quickly was something I had to do. I thought it would not be easy to come to Kashmir and adapt myself. But the love of the people helped me. Also because of the faith the club owners (Shamim Meraj and Sandeep Chattoo) had in me as well as the players and of course the fans. In the very first year we qualified for the I-League. That created a lot of interest worldwide," Robertson said.
"A team from Kashmir winning the second division I-League and earning a ticket to the top-tier league was huge. Kashmir itself is always on the international radar. And when Real Kashmir started making waves, the international media started taking note. RKFC put themselves
on the world map and I am happy that I played a role in that," he added.
Robertson said more than him, it's wife Kym who urges him to stay in Srinagar. "She loves Kashmir. We have fallen for Gulmarg. It's an amazing feeling there," he said.
RKFC finished third in I-League last season. "That gives us the motivation to perform better," said Robertson, whose son Mason has been the side's pivot playing both as the centre half and a striker.
What about the preparation for Durand Cup? "We are not prepared well. Hardly one practice session before our first match. But we promise we will put up a good fight," the head coach said.