Moment Virat won't forget
Virat's favourite career moment would always be the day he was picked for the national team back in 2008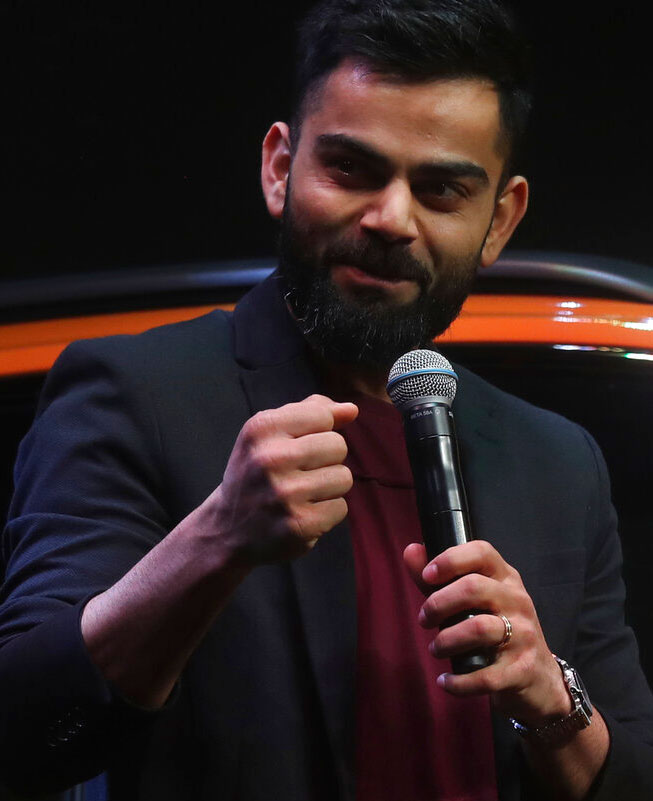 ---
|
Mumbai
|
Published 15.01.20, 09:37 PM
---
India captain Virat Kohli hit a neat six while batting for Audi on Wednesday at the launch of its new SUV.
A brand ambassador for the company, Kohli was asked about his experience of driving the car and which experience of his life would he want to relive multiple number of times.
The 31-year-old, who is currently the world No.1 in both the Test and ODI formats, said the favourite career moment would always be the day he was picked for the national team back in 2008.
"For me, the moment that will always be very dear to me or special is the day that I got selected in the Indian team. I remember I was alone with my mother at home. I wasn't getting news from anywhere whether I had made it to the national team. My brother was at work. My sister-in-law had gone out for something. And then my mother saw my name on the telly screen. It's an experience I will never forget," narrated an emotional Kohli.
Kohli, who was named captain of both the ICC's Test and ODI teams of the year besides winning the 'Spirit of Cricket' award for his gesture of trying to stop the fans from booing Steve Smith during a 2019 World Cup match at the Oval, reacted to his new award too.
"Sometimes we are judgemental of someone in their early years and that is exactly what I didn't want to happen, ' said Kohli. "I think anyone should find space to realise who they are and what happened at the moment for which I was awarded was very natural," he added.
Kohli said he had not planned his reaction and that he could feel for the individual (Smith in this instance) and what he was going through. Smith was returning to international cricket from a one-year suspension for ball-tampering at that point in time.
"So to take advantage of someone's emotions for me wasn't correct. So I just stood up for that and not to gain something out of it. And also as a representative of who we are as a people, of who we are as a nation, it is very important to look at things in the right manner.
And to me, as captain of the team, that gesture (of booing) was not the right message, " said Kohli.
Regarding ICC's gesture, he said: "I am happy ICC recognised that."
And he also felt it was important for spectators to realise and remember that "our thinking and actions should be right".
Kohli said he would look forward to such awards when he was younger.
"I would want some kind of recognition at the global level. But now I have started to realise that such awards are just an appreciation of what you do.
"For me it is not something that I look forward to or chase," said the cricketer.