Martina Navratilova takes a dig at PM Modi
The Indian political scenario has been on the icon's radar in her commentary on what she perceives as unfair or illegal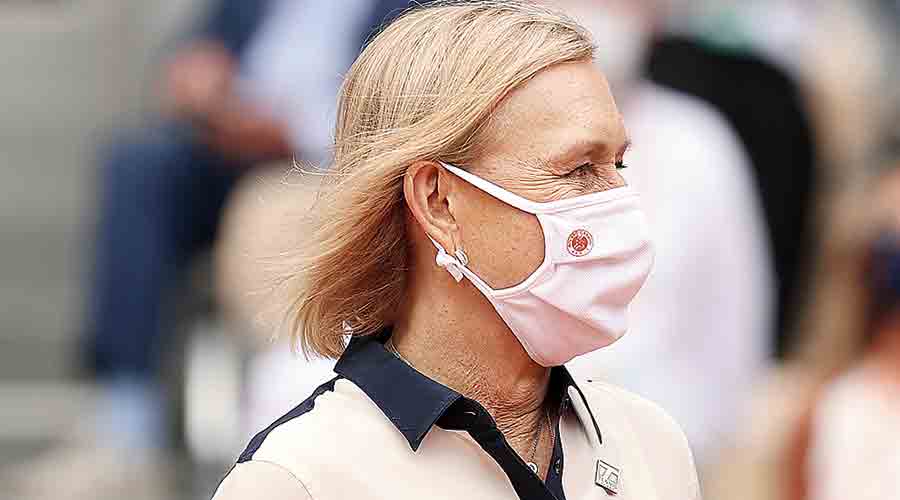 ---
Calcutta
|
Published 23.10.21, 02:40 AM
|
---
Martina Navratilova's Twitter handle reflects the same aggressive character that she showed on the tennis court.
A powerful serve-and-volley game had earned her, arguably one of the finest international tennis icons, 18 grand slam singles titles and a record combined total of 59 grand slam crowns, including doubles and mixed doubles.
Post tennis, she has been vocal about human rights, commenting on what she perceives as unfair or illegal and lately the Indian political scenario has been on her radar.
Replying to a video posted by American journalist CJ Werleman with the text "Leader of Hindutva group Sri Ram Sena calls for violence against Muslims and the demolition of Jumma Mosque in Karnataka," Navratilova tweeted on Thursday: "Quite the democracy, eh? Trying to catch up to trump, I see. But then Modi and trump were pretty chummy from what I could see… will Modi speak up against this man and his rhetoric? I doubt it…"
This has not been the first time that Navratilova has taken a dig at the Indian Prime Minister.
In early October, the 65-year-old had tweeted "For my next joke…" and attached a report quoting Amit Shah saying Modi was "not a dictator" but rather the "most democratic leader" India had ever seen. She got trolled massively, but there was the occasional tweet of support. She was even asked if she found any "difference or similarities" between the "right wing in US & India."
Navratilova's reply was as crisp as her returns: "Same as here from right wing trolls – they all go to the same school I think… no worries:)"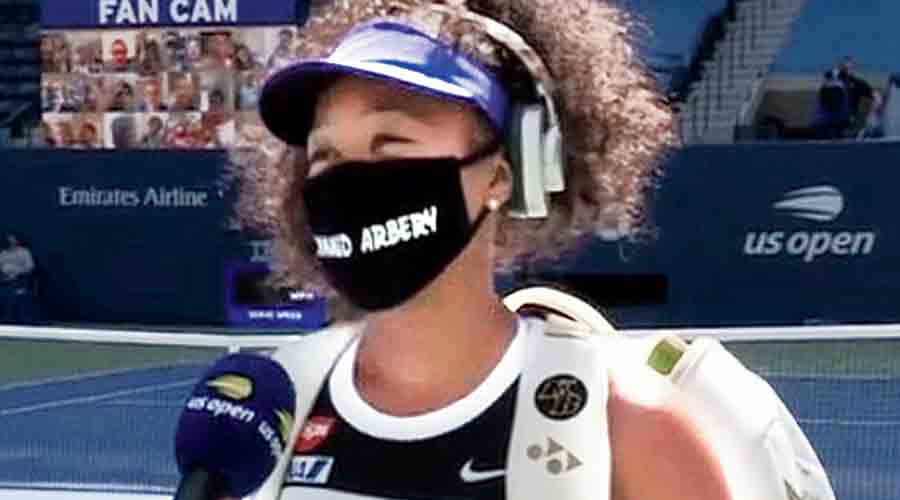 Navratilova sought asylum in the US, and moved there at the age of 19 to leave behind the oppressive Communist regime in her home country, the erstwhile Czechoslovakia.
As one of the first sportspersons to be open about her lesbianism, she remains an advocate for equal rights for the LGBTQ community. She also supports various charities working with underprivileged children and animal rights. She has often spoken out against volatile political situations around the world.
In December 2020, she was all praise for Naomi Osaka for her statements of social justice. Osaka had worn seven masks at the US Open — one for each round — remembering Black victims of police violence or racist attacks in the US.
"Naomi made an extremely powerful statement," Navratilova had written in Sports Illustrated.
"Every time she walked out to play, people were talking about which name was going to be on the mask. Breonna Taylor. Elijah McClain. Ahmaud Arbery. Trayvon Martin. George Floyd. Philando Castile. Tamir Rice," she wrote.
Navratilova has perhaps not forgotten the days of her trying to defect to the US, travelling with FBI protection during the 1975 US Open when she asked to be granted asylum. During a news conference, her iron will came to the fore as she announced: "I wanted my freedom."
On Friday, American Democrat Jackie Speier tweeted: "Of 193 United Nations countries, 165 have an Equal Rights Amendment. Countries that have looked to us to model their own constitutions have recognized equality of women & men, but not us! If 165 UN countries can recognize the legal rights of women under law, so can we!"
Navratilova's tweet in response: "Can't believe we are still having to fight this fight!!! But then …"