Lesson in comebacks
Crowned the world champions in one-day cricket a few months before they set foot Down Under, the West Indies were shattered, literally, by the fearsome Aussies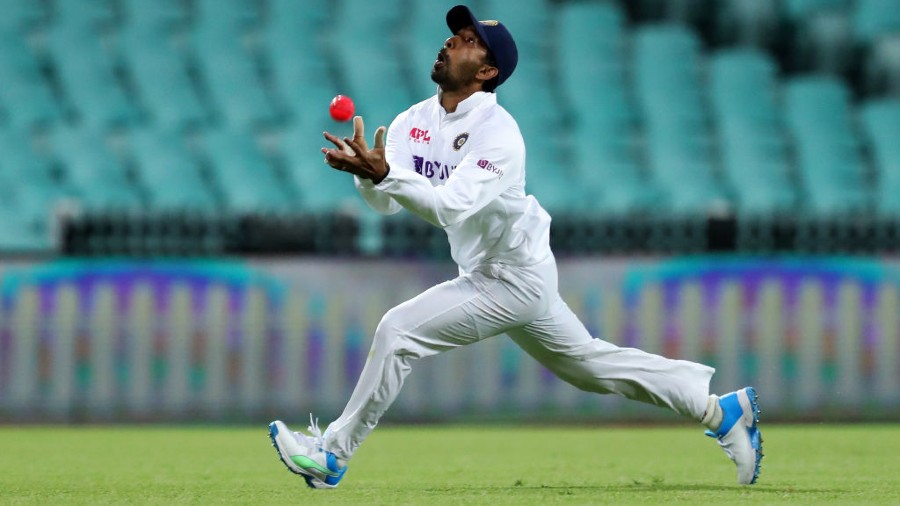 Wriddhiman Saha during the Test Match against Australia
Twitter/@BCCI
---
Calcutta
|
Published 22.12.20, 04:11 AM
|
---
In one of the early scenes of Fire In Babylon, where the West Indies players are recalling their horrific experiences on the 1975-76 tour of Australia, Vivian Richards remembers how a young Michael Holding broke down after continuous verbal hounding, most of it racist, from the stands. "Michael just went and sat down and could not believe… Tears were coming down his eyes, saying he didn't know how guys could play cricket like this, so hard," Richards says.
While India's abject surrender in the second innings of the Adelaide Test may seem cataclysmal, it doesn't really match up to what Clive Lloyd's team went through on that ill-fated tour many Australian summers back.
Crowned the world champions in one-day cricket a few months before they set foot Down Under, the West Indies were shattered, literally, by the fearsome Aussies. The pace duo of Dennis Lillee
and Jeff Thomson terrorised and battered the Caribbean batsmen on the field, while the crowd from the stands badgered them with racist bouncers. There was no escape and Lloyd's men suffered a humiliating 1-5 loss in the Test series.
But it is not the story of the West Indies' decimation that the world remembers more, it is what happened after that which forms a glorious chapter in the history of cricket.
From the ruins of an infamous loss rose a famous band of world-beaters, who remain the benchmark of cricket's highest standards. The Lloyds, the Richards' and the Holdings learnt their lesson and transformed into a ruthless unit, a winning machine that bulldozed opponents. They reached such perfection that they did not lose a Test series between March 1980 and May 1995. And they played a total of 29 series in that period.
Therein lies India's hope. Hope of a comeback. The West Indies' story is not an exception. Cricket, as in other walks of life, romances comebacks every now and then.
Take Australia of 2013-14. With some of their stalwarts gone, the Aussies were finding it hard to play their game and the fall in their standards was unmissable. In 2012, they were beaten by South Africa in their own backyard in the Test series, then they were outclassed by India and England away. Michael Clarke's team did not taste win for nine straight Tests when England went to Australia for the 2013-14 Ashes. But things changed. Mitchell Johnson bowled like a man possessed, taking 37 wickets, and Australia whitewashed England. They were also victorious on the subsequent tour of South Africa and Australia were once again playing like Australia.
In 2012-13, England, who were drubbed by South Africa at home and by Pakistan in the UAE, arrived in India as overwhelming underdogs. They lost the first Test by nine wickets, but thereafter the script changed completely. India, the spin masters at home, were undone by English spinners Graeme Swann and Monty Panesar, while Alastair Cook and Kevin Pietersen gave the hosts a lesson in batting. England won the second and third Tests, and drew the fourth to complete a memorable series win.
And who can forget Pakistan's campaign in the 1992 World Cup. In their first five matches, they won only one, that too against Zimbabwe. But Imran Khan's warriors never gave up and a couple of weeks later, overcoming all odds, they lifted their maiden World Cup.
The moral of many such stories is the same, that persistence can change failure into success.
So all is certainly not lost for India. To move forward they just have to look back for inspiration and remember what Sylvester Stallone's Rocky Balboa said. "It ain't about how hard you can hit. It's about how hard you can get hit, and keep moving forward."