'I've got to regroup': Roger Federer reacts to his Wimbledon exit
Asked whether retirement is an immediate possibility, the Swiss legend said, "The goal is to play, of course."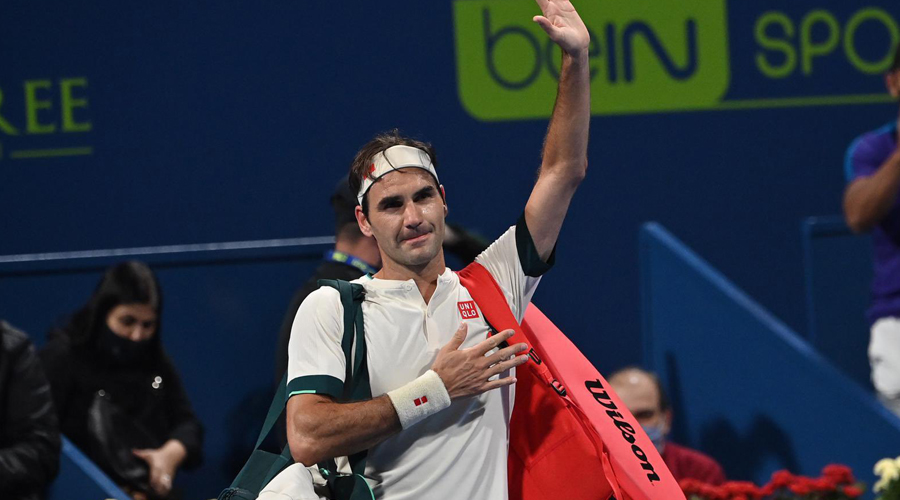 Roger Federer.
File Photo.
---
Published 08.07.21, 01:09 PM
|
---
Roger Federer has been feted by plenty of ovations at Wimbledon's Centre Court. None quite like this one, though. This was not a celebration and didn't come at the end of the match. Instead, it delayed the beginning of what turned out to be the last game of his quarterfinal loss and felt more like a thank you or just in case a goodbye. And Federer acknowledged afterward he isn't sure whether he'll be back.
The eight-time champion at the All England Club bowed out 6-3, 7-6 (4), 6-0 against 14th-seeded Hubert Hurkacz of Poland on Wednesday, a surprisingly lopsided finish to Federer's 22nd appearance in the tournament.
Asked whether it also might have been his last appearance here, he replied, "I don't know. I really don't know. I've got to regroup."
As for whether retirement is an immediate possibility, he offered this, "No, I hope not. ... The goal is to play, of course."
That likely was on thousands of minds in the stadium when Federer stepped to the baseline to serve while trailing 5-0 in the third set: He waited while fans in the full-to-capacity stands applauded and cheered, some rising to their feet.
Soon enough, it was over, only the third shutout set ceded by Federer in 429 career Grand Slam matches; both of the others came at the French Open. "The last few games, obviously, you can feel that you're not coming back from it," said Federer, who spoke steadily and did not betray any emotion in his news conference. "I'm not used to that kind of situation, obviously, very much. Especially not here."
Hurkacz, a 24-year-old from Poland who has called Federer his idol, was asked whether he could have imagined this result.
"Probably not," he responded.
And yet, this was not the Federer the world is used to watching. He underwent two operations on his right knee in 2020. He arrived at Wimbledon having played eight matches this season.
Factor in that Federer turns 40 on August 8 and maybe it was too much to ask that he make his way to the closing weekend, even if this is a tournament he's won more than any other man, and even if it's contested on a surface, grass, on which he's best. He simply never was able to summon the serving and shot-making that carried him to 20 Grand Slam titles, tied with Rafael Nadal for the men's record.
"I'm actually very happy I made it as far as I did here and I actually was able to play Wimbledon at the level that I did after everything I went through," said Federer, who reiterated that he has not decided whether to go to the Tokyo Olympics.
"Of course I would like to play (Wimbledon) again, but at my age, you're just never sure what's around the corner."
Hurkacz's opponent Friday will be No. 7 Matteo Berrettini of Italy, who eliminated No. 16 Felix Auger-Aliassime of Canada 6-3, 5-7, 7-5, 6-3 to reach his second major semifinal. Hurkacz never had made it beyond the third round at any Slam.
In Friday's semifinal on the other half of the draw, No. 1 seed Novak Djokovic faces No. 10 Denis Shapovalov.