It's clay and Rafael Nadal is in the French Open final
Sunday's showdown — the 56th match in the rich rivalry between Rafa and Djokovic, and their third meeting in the French Open final — will also be about the historical pecking order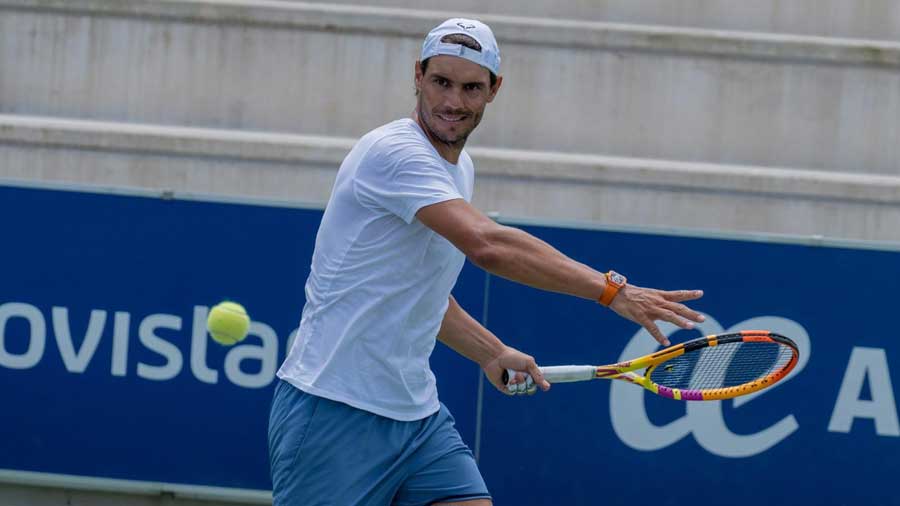 ---
---
Go all the way back to June 8, 2006, when Rafael Nadal moved on at the French Open after his 19-year-old, 63rd-ranked opponent in the quarter-finals quit because of a bad back while trailing two sets to none. That opponent's assessment of Nadal after facing him for the first time as pros: "He's the best on this surface, but he's not unbeatable. That's for sure."
Hmmmm.
That foe? Novak Djokovic.
Fast-forward to the final at Roland Garros on Sunday, when No. 1 Djokovic and No. 2 Nadal will stand across from each other once again at Court Philippe Chatrier, only this time in October after the tournament was postponed because of the coronavirus pandemic.
Sunday's showdown — the 56th match in the rich rivalry between Nadal and Djokovic, and their third meeting in the French Open final — will also be about the historical pecking order.
If Nadal prevails, he will equal Roger Federer's men's record of 20 Grand Slam singles titles. If Djokovic prevails, he will narrow the gap with his long-time rivals. The title would be his 18th and would make him the first of the so-called Big Three to win each of the four majors twice.
Nadal, true to character, has downplayed the chase.
"I am happy with who I am," he said, tapping his chest with an index finger, in an interview with The New York Times earlier this year.
Djokovic has the overall edge against Nadal, with a 29-26 advantage, but Nadal leads by 17-7 on clay and by 6-1 at Roland Garros.
"I made a step forward today and played my best match of the tournament," Nadal said. "I will need one on Sunday that is even better."
Djokovic is shoring up the fortifications, too.
"It's his 'maison,'" he said of Nadal, using the French word for house. "I will have to be at my best. Playing Nadal at Roland Garros is the biggest challenge in our sport."
Nadal though is on new ground here. He has never won the French Open without winning a clay-court tournament in the lead-up. His forehand is not bouncing as high in the cool conditions. His serve is not travelling as quickly: It is down, on average, four miles per hour from 2019.
Despite all of the above, Nadal, 34, is into the final without being seriously challenged.
Nadal is, contrary to popular image, a great tactician as well as a great athlete, ball striker and competitor. It has been a reign like no other, but this is a French Open like no other.
"Obviously the conditions are different than the ones that we are used to playing in May and June," Djokovic said. "I think that could be a better chance for me, obviously the ball not bouncing as high over the shoulder as he likes it usually. Regardless of the conditions, he's still there. He's Rafa, he's in the finals and we're playing on clay."