IPL, brought to you by Bundesliga
Why T20 cricket's biggest extravaganza owes this Covid-ridden season's staging to a pioneering German football league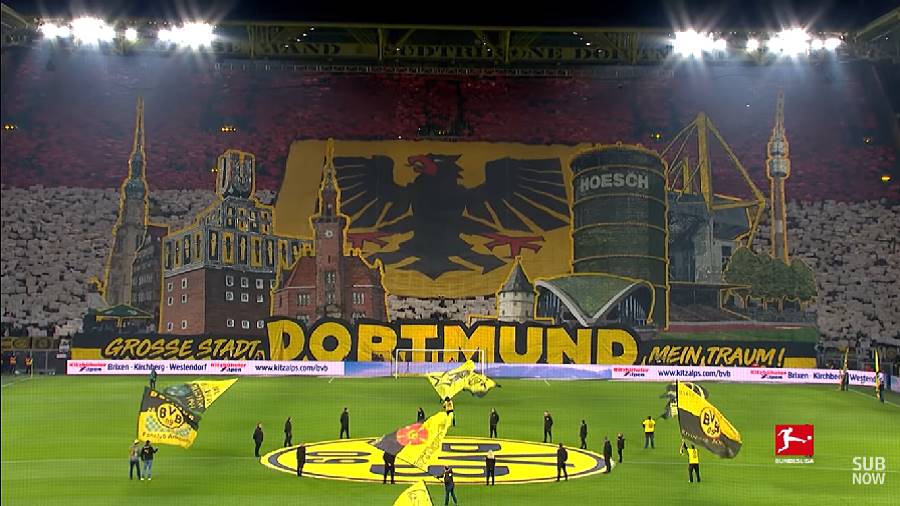 ---
---
Manuel Neuer is the perfect German idea. He is all encompassing — a goalkeeper, who doubles up as a sweeper back, makes saves which looks like only he can make, clockwork, a perfect role model worldwide.
So when German chancellor Angela Merkel okayed the resumption of Bundesliga in the first week of May (the matches started from May 16), nobody understood better than Neuer what an enormous responsibility it would be.
"People will be looking at us from other European countries, indeed all over the world," Neuer had told Frankfurt-based newspaper FAZ. "This is an enormous responsibility for us, which we must be aware of with every fibre. It is now up to us. Now it is up to each individual at each club to bring this concept to life in a disciplined manner."
It was as if Germany was speaking. Circumspect yet audacious, confident but not in-your-face. There was no false sense of bravado as we get to see closer home.
Thomas Muller could be the most decorated footballer in the history of German football (he won his 27th trophy when Bayern beat Borussia Dortmund in the German Super Cup). He is attacking, aggressive, and always running. Defender, the indefatigable Mat Hummels, gives a great degree of confidence to the team. All three played their role to the T in Germany's brilliant World Cup run in 2014, but nobody manifests German philosophy of leading the way more than Neuer.
When the rest of world banked on gimmicks like thali bajao and lighting of diyas, when the "tough" men failed to deliver, Germany under Merkel, herself a scientist, showed the light to the world. And they did it through football, Bundesliga, Nueur's Bayern Munich and television, of course.
Germany and its organisational prowess was seen as a beacon to the world on how to navigate the coronavirus pandemic and lead normal lives within the protocols.
The pandemic was at its height when Germany decided to press the restart button. There were protests against the decision, a friend was aghast — "How can they start when the cases are on the rise?"— but the protests and apprehensions did nothing to hold back the political will of Merkel.
Germany went about it in a scientific way.
Robert Klein, CEO of Bundesliga International, gave an insight into how it all happened. "Clubs worked very closely with the players throughout the suspension of play and in the build-up to the restart, explaining the changing situation and discussing all options. Players could choose not to play if they didn't feel comfortable, but the Hygiene Concept ensured regular testing for the players and their families and clear protocols for managing their personal health. For both matches and training, special measures were taken to reduce contact and minimise risk of infection, such as separate training times for player groups and eating and showering at home rather than at the training facility," Klein said.
The Bundesliga's Hygiene Concept, which formed the backbone of its successful restart, became the most sought after guideline for the world of sport. The English Premier League (EPL), La Liga, Serie A, the England and Wales Cricket Board (ECB) and the BCCI's lucrative Indian Premier League (IPL) were all, directly or indirectly, inspired by what Germany did. "Thank you," the world of sport said.
Klein also pointed out that it would not have been possible to restart without the support of Merkel's positive encouragement and determination. "It was not just a decision for the league to take, but one that was led by our government and health authorities. Without their expertise and the support from each of the federal states, the restart would not have been possible."
So what sets Germany apart?
Ranjan Chowdhury, former technical director of the Tata Football Academy who till recently was East Bengal's youth development project head, had worked closely with the German football system from 1976 until the then Tata Steel head Russi Mody offered him the TFA job in 1989.
The 63-year-old Chowdhury says it's all about pragmatism. "That regimentation idea is a stereotype. They are pragmatic, adventurous yet at the same time faithful to the system. That's why they are the No. 1 nation in Europe. Their development is knowledge-based and the research they do on every subject is mind-blowing. Take Bayern Munich for example. Even in these times of crisis, when every team is struggling due to the pandemic, Bayern won five trophies! That's the German mentality. Rising from the ashes is an intrinsic part of that society. Who else would have started sport in May other than Germany," says Chowdhury, who had to break the annual ritual of visiting his sister in Heidelberg due to the pandemic.
Chowdhury has a point. With so many people's livelihood dependent on football, the Merkel government did the right thing by signalling its go-ahead. As Neuer said, "We are particularly responsible for tens of thousands of jobs in diverse industries that live with, and through, football. And we are responsible for all those fans for whom football is a big part of their lives."
The Indian government, though, did not have the confidence to allow the BCCI to organise the IPL in the country, even in September. The IPL in the Emirates started in the third week of last month. With a population of over 1.3 billion and a spiralling Covid-19 graph, the reasoning was that resumption of sport, especially that involved teams, not to speak of mass following, would be disastrous. The IPL enterprise, save for the broadcasters, already reeling under the coronavirus impact, was dealt a body blow.
The IPL resumption and safety protocol guidelines were influenced by norms set by the EPL (which in turn were conceptually inspired by Bundesliga's Hygiene Concept) and the standard operating procedures prepared by the International Cricket Council (ICC). Notes were exchanged with the ECB on how they created a bio-secured environment for the Test series against the West Indies in July. The ECB later organised one more Test series against Pakistan and three white-ball series versus Ireland, Pakistan and Australia respectively. Klein says it was perfect because a "one size fits all" concept doesn't work. "Each sport, and the country in which it is being played, must take into account a number of variable factors. So, I would not say that there could be a one-size-fits-all template."
Bundesliga did not flinch when it came to transparency. When Augsburg's coach, Heiko Herrlich, broke the quarantine rules by leaving the team hotel to buy toothpaste, he was told he would miss the first game. It was that simple. Herrlich himself had said he did not live up to his role model function towards his team and the public. England's star speedster Jofra Archer also missed a Test because he took a detour between venues to visit his girlfriend. Offence and punishment were publicly stated.
By contrast, with the Chennai Super Kings (CSK) and the Suresh Raina violation in late August, everything was cloaked in secrecy. Raina returned home stating "personal reasons" and it was announced that he would be unavailable for the remainder of the IPL season. There were murmurs that he might have broken the bio-bubble protocols. To date, the CSK, who had 13 members (including three players) returning with Covid-19 positive results, during the rigorous testing done by the BCCI, haven't officially said Raina was in breach of prescribed bubble protocols.
And the moment the IPL got underway, everything was forgotten, swept under the carpet as if nothing had happened. The IPL spectacle began to roar each evening off the screens. Life moved on.
The BCCI and pyjama cricket fans in India have the German how-to-make-things-work philosophy to thank for it. After all, they began to roll mid-May.
"Danke schon".
Thank you, Germany; thank you, football.
Bubble Troubles
Life in a bio-secured environment could be taxing. Sunrisers Hyderabad captain David Warner is already thinking of pulling out of Australia's Big Bash League because of bubble fatigue. Former India player and television commentator Deep Dasgupta says staying away from the family is the most difficult part when you are in a bio-secured environment.
Dasgupta is in Abu Dhabi on a commentary assignment for the ongoing IPL. "I think this feeling of missing your near ones is more now because during lockdown you spent the maximum time with them," says Dasgupta, whose wife Amrita and two sons Aryan and Ryan are in Calcutta right now. "Otherwise, the facilities are fantastic. "
In a bio-bubble, as we love to say, a certain number of individuals can reside with health-safety protocols being strictly adhered to. Once tested healthy and admitted in, nobody goes out until the tournament ends.