Expectations are high from India's table tennis duo of Sharath Kamal and Manika Batra to bring home a medal in the mixed team event and Sharath feels that the task is difficult but not impossible. The duo won the bronze at the 2018 Jakarta Asian Games and booked their berth for the Tokyo Games with a stunning 4-2 win over the South Korean pair of Sang-Su Lee and Jihee Jeon.
"Yes there are a lot of expectations from mixed doubles but we are not the favourites. We have this knack of doing really well every time we are the underdogs. We surprise the critics by coming up trumps against top-level players. Hopefully with good wins in the first couple of rounds, we can win a medal but yes it will be very difficult challenge," Sharath told The Telegraph from Tokyo on Wednesday.
Sharath and Manika will face third seeds Lin Yun-ju and Cheng I-Ching of Taiwan in their opening match on Saturday. Seeded 20th, Sharath said that at this point in time he is at his peak and attributed that to the hard work he did in the last three months.
"I am really feeling strong in Tokyo during the sessions because of the preparations I had done in the last three months … Physically
and mentally I am in good shape".
Sharath and Sathiyan Gnanasekaran (26th seed) received first round byes. Their opponents for the second round will depend on winners from first round matches. However, if Sharath gets past his second round hurdle, he will come up against reigning Olympic champion and second seed Ma Long of China in the third round.
The 38-year-old will be playing his fourth Olympics and he thinks he has the right type of experience to perform at the top level. In women's singles, Manika faces Great Britain's Ho Tin-Tin, while Sutirtha Mukherjee will take on Linda Bergstrom of Sweden in the first round.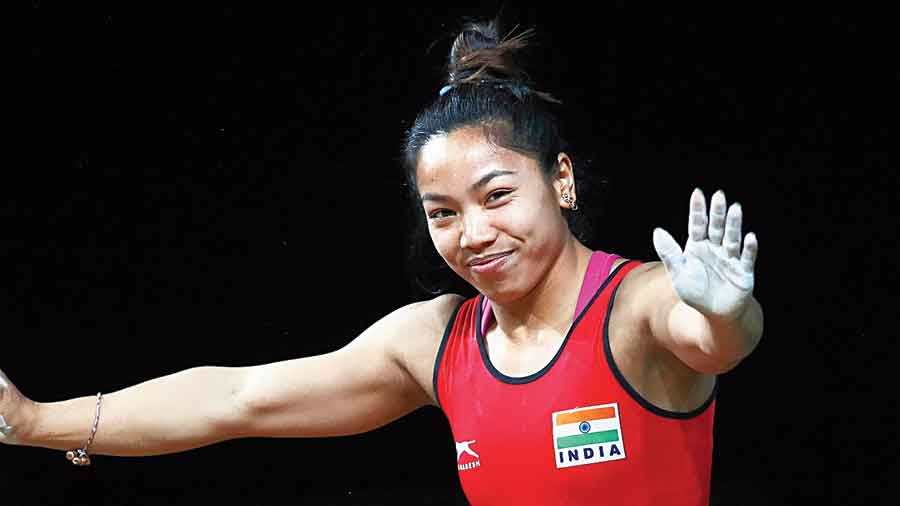 Mirabai Chanu Getty Images
Bullish on Mira
Not just table tennis, there is also a hope that weightlifter Mirabai Chanu will win a medal. And that can come as early as on Saturday if Mirabai performs at her best. Coach Vijay Sharma is bullish on his protégé.
"The hard work she did in the past few months cannot go waste. But the most important thing is the luck factor. If that is with Mira, I am 100 per cent confident she will bring a medal," Sharma said from Tokyo. Five years ago in Rio, Mirabai flattered to deceive after being hailed as a sure-shot winner. A world champion in 2017, the 26-year-old from Imphal suffered a back injury, which kept her out for long. She returned in 2019 but next year the raging pandemic hampered her preparations. Then two training stints in the US — first in November-December last year and second in May till she landed in Tokyo — have kept her in good stead. "These two training stints have done her a world of good. Now, let's see how things unfold on Saturday," Sharma said.
If Mirabai wins, she will be the first Indian since Karnam Malleshwari to win a weightlifting medal in the Olympics. Malleshwari had brought bronze from Sydney in 2000.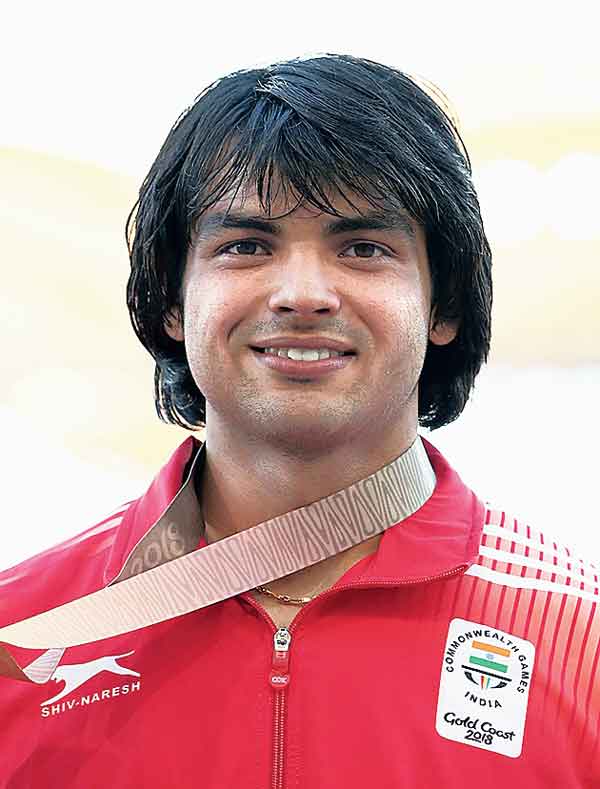 Neeraj Chopra File picture
The throw man
Neeraj Chopra. That's the name everyone is banking on to give India its first medal in the track and field event. But the 23-year-old javelin thrower has a mountain to climb in an event where a host of others are capable of winning a medal. Defending Olympic champion Germany's Thomas Roehler is out with a back injury, but the likes of Johannes Vetter (Germany), Trinidad's Kreshorn Walcott and reigning world champion Grenada's Anderson Peters have enough in their armoury to stand on the podium. Games debutant Neeraj's personal best is a throw of 88.07 metres but most of his rivals in Tokyo have breached the 90-metre mark consistently.