The frugal army
The sixes and fours jazz up T20 cricket, but it wouldn't be fun if there weren't bowlers who could challenge the batsmen and choke the run-flow. We list five of the most economical bowlers who will play in this IPL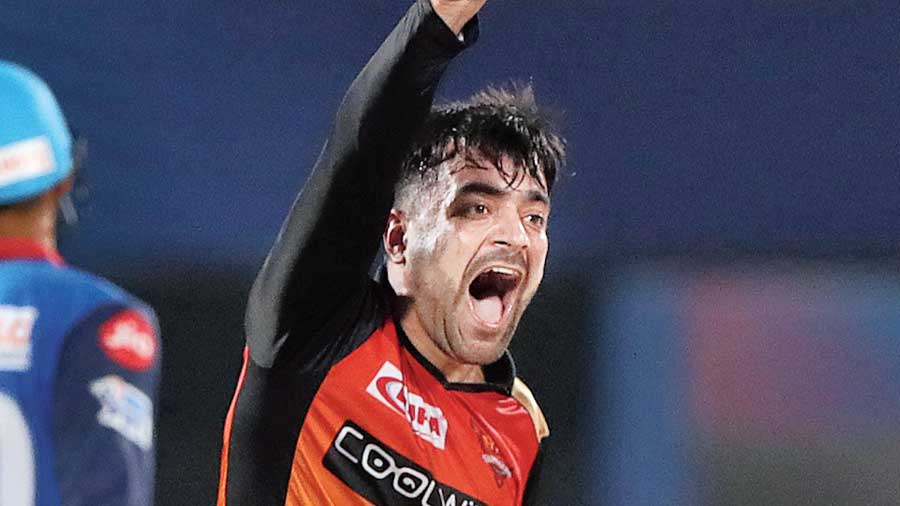 ---
---
Rashid Khan
(Sunrisers Hyderabad)
Eco 6.55, Matches 46, Wkts 55, S/r 19.85
A leg-break bowler who doesn't turn the ball too much, Rashid has become an indispensable part of any team he plays for. Armed with impeccable accuracy and a potent googly, this Afghan is difficult to score off and thus has the best economy rate among all IPL bowlers. His decent strike rate means he stays among wickets as well.
Sunil Narine
(Kolkata Knight Riders)
Eco 6.67, Matches 110, Wkts 122, S/r 20.96
An IPL legend of sorts, Narine's off-spinners have served KKR immensely. He has lost his mystery bowler tag, but still spins effective webs with his deliveries to bamboozle batsmen. The UAE tracks will be helpful for his "carrom" balls and skidders. He saves runs, takes wickets and nowadays is an explosive opener as well.
Dale Steyn
(Royal Challengers Bangalore)
Eco 6.67, Matches 92, Wkts 96, Eco 6.76, S/r 21.93
Do not underestimate the "old" man. He is 37, past his prime as a pacer, but if anyone can make the most of the challenging desert conditions, it is this South African. A classic action, decent pace and a thinking mind make Steyn a complete package. If he stays fit, RCB captain Virat Kohli can bank on him with his eyes closed.
Rahul Chahar
(Mumbai Indians)
Eco 6.77, Matches 16, Wkts 15, S/r 21.60
Chahar, with his leg-spinners, was very successful in the last IPL, where he took 13 wickets from 13 matches. The 21-year-old cousin of Deepak Chahar has Mumbai Indians captain Rohit Sharma's backing. Be it bowling in the Powerplay or bowling at the death, Chahar has served his captain well.
Ravichandran Ashwin
(Delhi Capitals)
Eco 6.79, Matches 139, Wkts 125, S/r 23.39
An IPL veteran and someone whose career accelerated because of his performances in the T20 league, Ashwin didn't quite grab headlines last year, barring the Mankading saga. Basically an off-spinner who loves to innovate and experiment, Ashwin knows how to stifle batsmen and his new team, Delhi Capitals, will surely look up to him.
Also look out for
Krunal Pandya, Mumbai Indians (Eco 7.16)
Bhuvneshwar Kumar, Sunrisers Hyderabad (Eco 7.24)
Amit Mishra, Delhi Capitals (Eco 7.35)
Axar Patel, Delhi Capitals (Eco 7.45)
Shahbaz Nadeem, Sunrisers Hyderabad (Eco 7.48)