Edge with Royals in vital clash
Under the current circumstances, the teams are strugglers alongside bottom-ranked Chennai Super Kings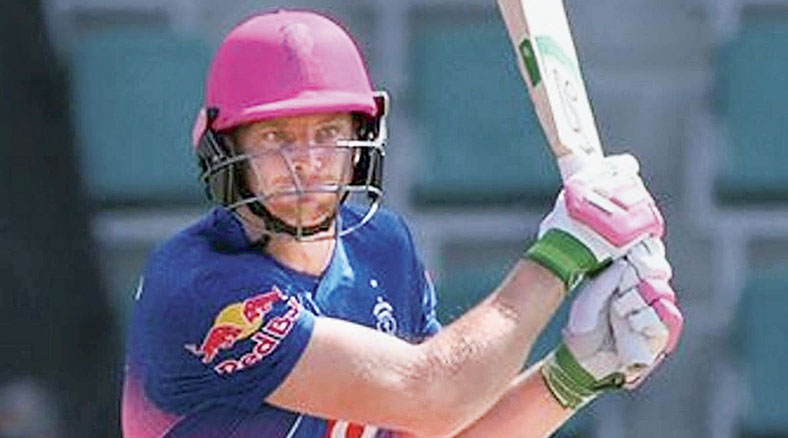 ---
---
Time is running out for both Rajasthan Royals and Sunrisers Hyderabad as they lock horns in a crunch match at the Dubai International Stadium on Thursday.
Under the current circumstances, the Royals and the Sunrisers too are strugglers alongside bottom-ranked Chennai Super Kings. However, Steve Smith and his men are in a tad better situation, being in sixth place with eight points.
Kolkata Knight Riders' loss to Royal Challengers Bangalore on Wednesday has opened up the competition further and the team that wins on Thursday will indeed be able to brighten its prospects. If the Royals win, they will move up to No. 4 as they already have a better net run rate than KKR.
The scenario is more worrying for David Warner and Co. as they lie second from bottom with only six points. Not that the Sunrisers have played badly but they couldn't cash in on the crucial moments and erred at critical junctures.
Thursday gives them yet another opportunity to right the wrongs. Else, it could well be curtains for them.
For the Royals, they would be a buoyant unit after the thumping win over the Super Kings the other night. That seven-wicket victory for sure provides them with an edge over the Sunrisers.
Of the aspects that augur well for the Royals is the consistency with which Jofra Archer is bowling. His first spells, during which he has bowled rippers and snorters on some occasions, have been of immense significance for his team and will be so, particularly against the strong top order of Sunrisers.
Whether the Sunrisers stick to Kane Williamson and Jonny Bairstow as their opening combination or captain Warner back to the top alongside the England wicketkeeper-batsman remains to be seen. But irrespective of who goes out to open alongside Bairstow, he needs to handle Archer.
Regardless of the position they bat at, the Sunrisers need a sizeable contribution from both Warner and Williamson. And, of course, Bairstow.
Along with Archer, Jos Buttler is another potent weapon the Royals have in their arsenal, while skipper Smith too looks sharper now. What's even better for the Royals is Buttler going into the game after a magnificent 70 not out against the Super Kings.
"I have been doing okay, not quite scored as many runs as I would've liked to and help the team win matches," Buttler said on the eve of the match.
Today's match
Rajasthan Royals vs Sunrisers Hyderabad, Dubai (7.30pm IST)