The indispensable premier league
The 13th season of the Indian Premier League has finally arrived, kicking off in the UAE. But did 2020 really need the IPL? Priyam Marik attempts to find the answer
---
---
No lung-bursting sea of blue and gold at the Wankhede, no electrifying chorus of Korbo, lorbo, jeetbo at the Eden Gardens, no whistle podu army in sync with the yellow band at Chepauk. No fans, no atmosphere, no cricket in India. Covid-19 has cancelled them all. And yet, the IPL is back, having shifted its paraphernalia to the Middle East. In a year that has seen the ICC Men's T20 World Cup, along with a chunk of international cricket, moved to 2021 or postponed indefinitely, the IPL could only be delayed, not denied.

FANTASY CRICKET
"It's really unusual to come to Bombay, hit a four, and see nobody clapping for you," mused Rahul Dravid, after representing Royal Challengers Bangalore at the home of Mumbai Indians in the debut instalment of the IPL, all the way back in 2008. I was 10 at the time, barely able to believe that my fantasy teams from the world of book cricket were now playing for real. Ricky Ponting and Sourav Ganguly in the same camp, Western Australia's Adam Gilchrist captaining a franchise from Hyderabad, Sachin Tendulkar and Sanath Jayasuriya opening the batting together, a teenage spinner in Ravindra Jadeja being mentored by Shane Warne at Rajasthan — the IPL took some getting used to. And get used to it I did, along with the rest of the cricketing world.
International series were scheduled to avoid clashing with the IPL, international cricketers were lured in for previously unimaginable contracts, international eyes were glued to a paradigm shift in cricket. No matter their quality or track-record, no player worth his fame could sidestep the burgeoning phenomenon of the IPL.
Once upon a time, playing on the racing tracks of Perth or navigating a summer of English swing was supposed to culminate one's cricketing education. Now, no cricketing journey could be complete without sporting a glitzy kit, winning a last-ball thriller and grooving to a Bollywood song for the cameras in the carnivalesque realm of the IPL.
MORE THAN CRICKETAINMENT
Yes, the IPL disrupted cricket, sending its measured, protracted pace for a toss. But it also took the sport beyond its zealous cognoscenti by converting the gentleman's game into everybody's game.
Should you want to witness Shah Rukh Khan cartwheeling on grass, watch the IPL. Should you want to observe Preity Zinta travel through her entire emotional spectrum inside one over, watch the IPL. Should you want to follow the minutiae of Nita Ambani's prayer routine, watch the IPL. And, of course, should you want to see the best cricketers slog it out for three exhilarating hours every evening, watch the IPL, too.
So what if the IPL has no place for classical talents like Cheteshwar Pujara? It has a place for a 41-year-old leg-spin debutant in Pravin Tambe. So what if a Paul Valthaty, having produced an unforgettable knock in 2011, is thrown back to cricketing oblivion, gobbled up by the ruthless system that had discovered him in the first place? So what if some sanctimonious Indians cannot accept scantily-clad women gyrating on the field? As long as many more are eager to embrace this novelty.... So what if Lalit Modi, the man who had engineered the whole show, becomes its most notorious outcast, going from pioneer to pariah?
The IPL is not for contempt, critiques, or complacency. It is not merely a hybrid of cricket and entertainment. It is a bubble of its own (now bio-secure but never power-secure) where picture-book cover-drives, toe-crushing yorkers, celebrity stunts, sideline titillations, and cascading reputations do not discriminate against each other, for they are all part of the same product — one that never ceases to amaze.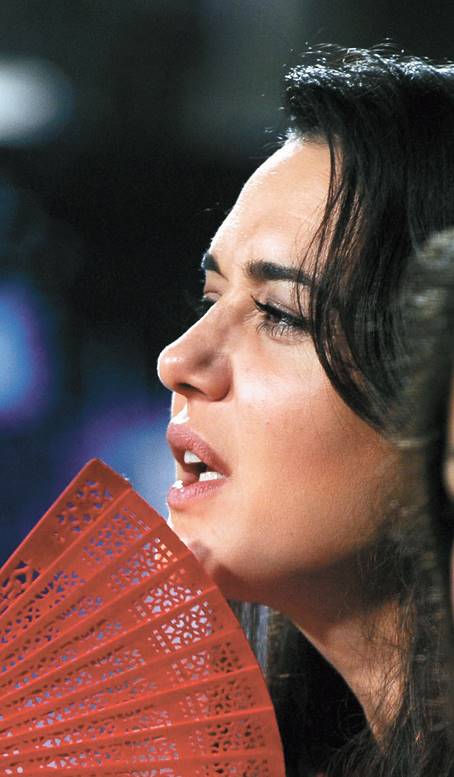 AN INDUSTRY OF EMOTIONS
It is this instinct to amaze that has brought the IPL, against the odds, back to our screens in 2020. An instinct that involves marooning hundreds of athletes, support staff, and media personnel a couple of thousand miles away from Indian shores to produce 50 days of non-stop action, only to pack up and do it all over again next spring.
It does not matter if there is the occasional glitch, if a few bilateral internationals have to be compromised, if egos have to be inconvenienced. The IPL must go on, not because cricket cannot go on without it, but because, having scaled the heights it has, the IPL must repeat itself for its own unquenchable sake.
The relationship between the IPL and cricket had never been forged with any deliberate intricacy — the rewards and the regrets that have transpired between this centuries-old sport and its 12-year-old enterprise have been entirely incidental, a largely beautiful, if sometimes brutal, coincidence.
The IPL was not designed to benefit cricket or to bedevil it. It was designed to be an industry of emotions, to mirror the theatre of life in all its tumultuous tensions and triumphs.
It is only fitting, therefore, that in this most bewildering of years, when so much of what we have known and loved (and occasionally loathed) has evaporated into a mist of uncertainty, the IPL remains — intact, intriguing, indispensable. An unprecedented event for unprecedented times.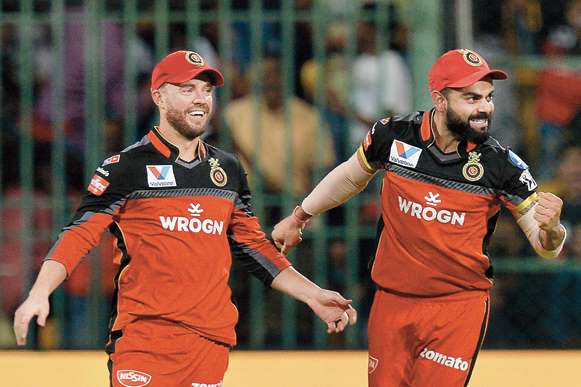 The burning questions
With the latest edition of the IPL underway, The Telegraph sheds light on the biggest questions that will shape the course of cricket's annual festival

ARE ROYAL CHALLENGERS MORE THAN A TWO-MAN SHOW?
Virat and ABD, ABD and Virat. It is impossible to think of RCB without the two most gifted batsmen of their generation. Unfortunately, it has also been impossible to think of the IPL's most topsy-turvy franchise beyond these two. Out of the 23 games RCB have won in the last four seasons, only nine have produced a man of the match not named Virat Kohli or AB De Villiers. The arrival of Australian powerhouse Aaron Finch should go some way towards addressing this lop-sided dynamic, but RCB will also require established names like Moeen Ali and Parthiv Patel to emerge as match winners. As always, death bowling remains a major issue, with a lot riding on Umesh Yadav and a less-than-vintage Dale Steyn to prevent late game leakages for Kohli and Co.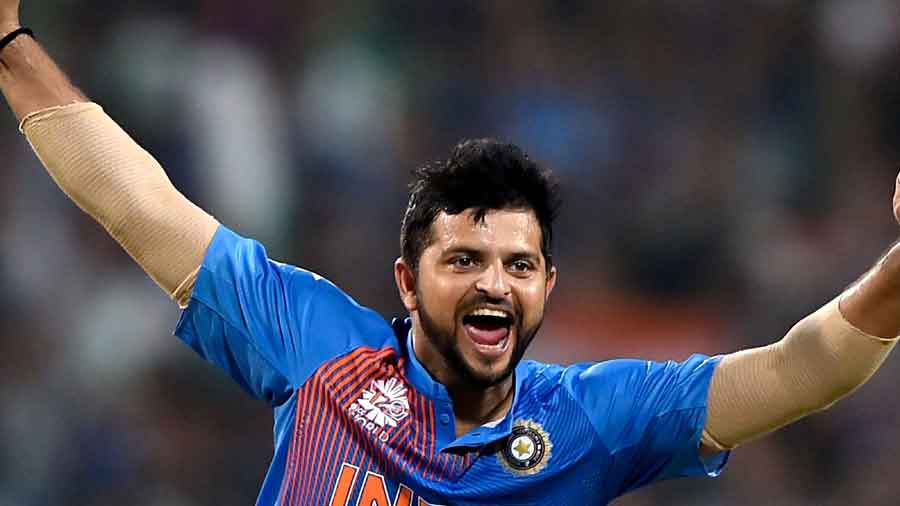 CAN CSK THRIVE WITHOUT SURESH RAINA?
As much as the identity of Chennai Super Kings is tied to the enigma of Mahendra Singh Dhoni, the importance of Suresh Raina has been no less in making CSK the most consistent outfit in IPL history. In nine of his 12 seasons for the men in yellow, Raina has scored more than 400 runs, forming a reliable fulcrum around which the rest of the batting revolves. With CSK's perennial number three backing out of this year's edition (citing personal reasons), the Raina-sized hole will need to be filled by other frontline batsmen like Ambati Rayudu, Shane Watson, and Faf du Plessis. Surprise inclusions like that of Murali Vijay in the top three remain very much on the cards, as does the possibility of a promotion up the order for Thala himself, as MSD looks to quell the doubts around his batting form in the wake of his international retirement last month.

CAN SUNRISERS RESOLVE THEIR MIDDLE OVERS MUDDLE?
As the only team to have made it to the final four in each of the last four years, it is no wonder to find Sunrisers Hyderabad better organised than most other franchises. But while SRH have the mettle of David Warner and Jonny Bairstow at the top with the bat and the guile of Bhuvneshwar Kumar and Rashid Khan at the end with the ball, it is the middle overs that could seal their fate this season. Manish Pandey and Wriddhiman Saha will need to come up trumps with bat in hand and Mohammad Nabi must spearhead the bowlers when Rashid is not there to take charge in the middle of an innings. Having said that, the muddle in the middle could disappear miraculously if a certain Vijay Shankar, frequently maligned since a disappointing World Cup last year, could fulfill his potential with both bat and ball.

WILL PAT CUMMINS LIVE UP TO HIS BILLING FOR KOLKATA?
The costliest buys at the IPL auction have generally struggled to make the expected impact. Andrew Flintoff, Kevin Pietersen, Yuvraj Singh, Shane Watson — the list is long and, hopefully for KKR, will not include the name of Pat Cummins at the end of this season. Having paid a whopping Rs 15.5 crore for the Australian paceman, the Knights will rely on Cummins to make early inroads into the opposition batting on a regular basis, before the likes of Lockie Ferguson, Kuldeep Yadav, and Sunil Narine can assert themselves. But, notwithstanding the huge outlay on Cummins, KKR have several other match winners, not least of whom is Andre Russell, arguably the finest all-rounder the IPL has ever seen.

WILL DELHI'S DOMESTIC CORE COME UP CLUTCH?
Delhi Capitals had an impressive outing last season, but fell short at the crucial hurdle of the playoffs. If they are to go one step further under the management of Ricky Ponting in 2020, their excellent core of domestic players will have to fire when it matters most. Apart from skipper Shreyas Iyer, DC boast seasoned Indians like Shikhar Dhawan, Ajinkya Rahane, Ravichandran Ashwin, Amit Mishra, and Ishant Sharma. Add to that the fearless firepower of starlets Prithvi Shaw and Rishabh Pant and DC could conceivably field an all-India 11 and still remain extremely competitive. While foreign talent in the shape of Kagiso Rabada and Shimron Hetmyer will undoubtedly have pivotal contributions, the fortunes of the team from the capital will be determined by whether Iyer can get the best out of those he is most familiar with in the blue of India.

WILL RAJASTHAN BE ABLE TO OPTIMISE THEIR OVERSEAS OVERFLOW?
In an inversion of the scenario at DC, Rajasthan Royals have a plethora of overseas internationals but a dearth of India regulars in their ranks. Thus, choosing the right four in every 11 out of their expansive quota of foreign players will be their toughest challenge. Ben Stokes, Jos Butler, and Jofra Archer are expected to play more often than not, but despite their star power, RR will count on the young brigade of Indians to play their part if they are to reach a first final since winning the whole thing in the inaugural edition. One youngster desperate to impress will be 18-year-old Yashasvi Jaiswal, touted to be the next big thing in Indian cricket.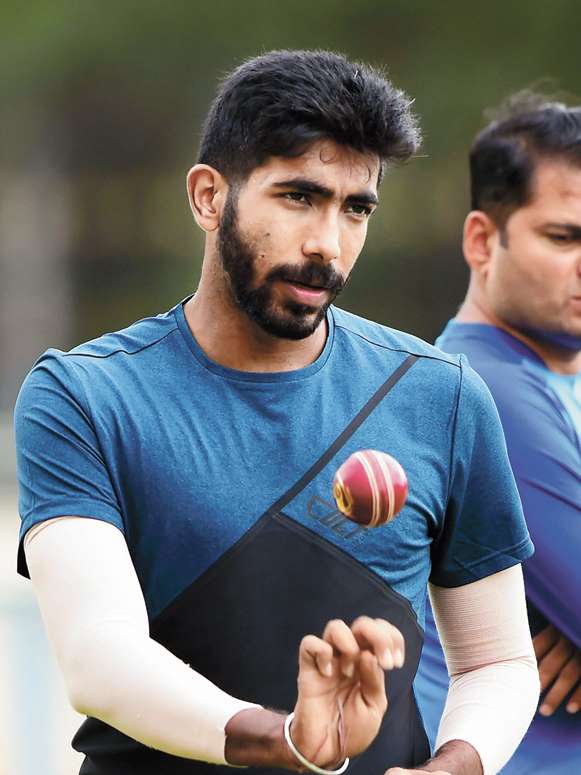 ARE THERE ANY CHINKS IN THE MUMBAI ARMOUR?
On paper, defending champions Mumbai Indians seem virtually flawless. Packed with all-rounders like Kieron Pollard and the Pandya brothers, stocked with the limitless batting abilities of Chris Lynn, Quinton de Kock, and, of course, Rohit Sharma, and blessed with the versatile bowling arsenal of Jasprit Bumrah, Nathan Coulter-Nile, Trent Boult, among others, MI have what it takes to glide along comfortably, at least till the playoffs. The only chink in the Mumbai armour, therefore, could be complacency, though their dismal record in the UAE (from 2014) should guard against any overweening belief. For the fatalists, this will not be Mumbai's year because 2020 is an even number! But for the realists, not to mention the MI fans, it is difficult to see a heavier favourite at the start of proceedings than the men in blue and gold.

CAN K.L. RAHUL PULL OFF THE MUCH-VAUNTED TRIPLE ACT?
To be wicketkeeper, opening batsman and captain is an unenviable triad of responsibilities in the explosive format of the IPL. But that is precisely what awaits K.L. Rahul at Kings XI Punjab. Never shy of stepping up to the big stage, Rahul has the full backing of coach Anil Kumble as well as the personality to relish the pressure of juggling three demanding tasks instead of buckling under the strain. With question marks surrounding the effectiveness of T20 legends Chris Gayle and Glenn Maxwell, Rahul may have to take some unpopular calls as the season transpires. While the Kings do not start as favourites in anybody's book, it is not beyond Rahul to take his team all the way, especially if his triple act, like that of Adam Gilchrist for the Deccan Chargers in 2009, comes to the fore.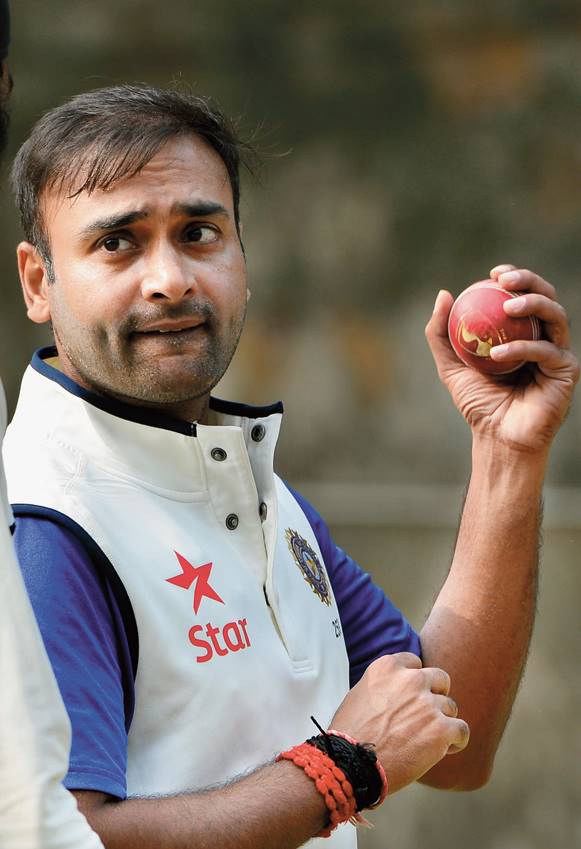 The numbers game
The Telegraph brings to you the most important facts and figures from the incredible history of the Indian Premier League
3: The most number of hat-tricks by a player in IPL cricket, a feat that partly explains why veteran leg-spinner Amit Mishra has been one of the standout performers in this tournament. The only other player to take more than one hat-trick (with two trebles) is, somewhat surprisingly, Yuvraj Singh.

263 for 5: The all-time highest score in the IPL, notched up by a belligerent batting performance from Royal Challengers Bangalore against the now-defunct Pune Warriors India in 2013. This match also featured the IPL's highest individual score, an unbeaten 175 by Chris Gayle.

6 for 12: The most sensational bowling figures ever registered in the IPL. What is even more sensational is that they came on debut, for last year's boy wonder Alzarri Joseph against the Sunrisers.

6.55: With such a miserly economy rate, Afghanistan's talisman Rashid Khan is the most reliable bowler in the IPL when it comes to putting a lid on the scoring.

170: This will only be the third IPL in history (after 2008 and 2018) without the competition's highest wicket-taker, Lasith Malinga, in action. Behind Malinga's impressive tally of 170 wickets on the all-time IPL list are three Indian spinners — Amit Mishra, Harbhajan Singh and Piyush Chawla.

4: The most number of titles won by a single franchise, a record held by Rohit Sharma's Mumbai Indians, with each of their victories coming in odd-numbered years (2013, 2015, 2017, and 2019).

5412: The most number of individual runs in IPL history, belonging to RCB's Virat Kohli, whose best campaign included a mind-boggling 973 runs (also a record) in 2016, the year Kohli and Co. narrowly lost in the finals on home turf to Sunrisers Hyderabad.

9: The most consecutive wins any IPL team has ever managed, put together by Kolkata Knight Riders during their glorious campaign of 2014.

44: The lowest win percentage among the eight franchises currently in the IPL, held by Delhi Capitals (previously Delhi Daredevils), who are also the only team (still active) to have never reached an IPL final.

109: The number of IPL matches India's Sundaram Ravi has officiated in as an on-field umpire, more than anyone else in history.

146: The biggest winning margin (in terms of runs) in an IPL game, achieved by Mumbai Indians against Delhi Daredevils en route to a third trophy in 2017.

186.41: The best all-time batting strike rate in the IPL (with a minimum of 100 balls faced). No surprise that the man possessing it is KKR's Andre Russell.

829: The number of runs Australian superstar David Warner has plundered over the years from the Kolkata Knight Riders' bowling. Till date, no player has scored more against a single opposition.