About 15,000 spectators erupted with joy at Kalinga Stadium as India routed Canada in the crucial group match and booked a quarterfinal berth in the ongoing Men's Hockey World Cup. Chief minister Naveen Patnaik was also in the stadium cheering the Indian team.
As India started scoring goals, the atmosphere in the stadium got electrified with fans dancing and raising pro-India slogans in the stands. The match ended with a scoreline of 5-1 with India securing the quarter final berth.
Home advantage worked for India with the home team attacking right from the world go. Cheers girls added to the atmosphere. Crackers exploded and cheer girls danced after each goal.
Indian fans raised slogans such as "Jai Ho", "Bharat Mata ki Jay", and "India must lift the cup". Most of them had their faces painted in the Tricolour and wore headbands showing their loyalty for the home team. The loudest cheers were reserved for the local boy Amit Rohidas when he converted a penalty corner into a goal. "Amit.. Jai Kalinga.. Jai Odisha," shouted the fans.
Reacting to the results of the match, Lt Colonel Stalin Mohanty said: "Oh…it's a great feeling to see the Indian hockey team beating the Canada team. I had never seen a world cup match. This is a great feeling to be a part of the India's journey in the hockey world cup."
There was a long queue to enter the stadium from as early as 5pm. Police had a tough time handling the crowd. A strict vigil was kept to ensure that no untoward incident takes place. "Everything went well for India and Indian fans today. It was a great day," said Mohit Patnaik, a fan.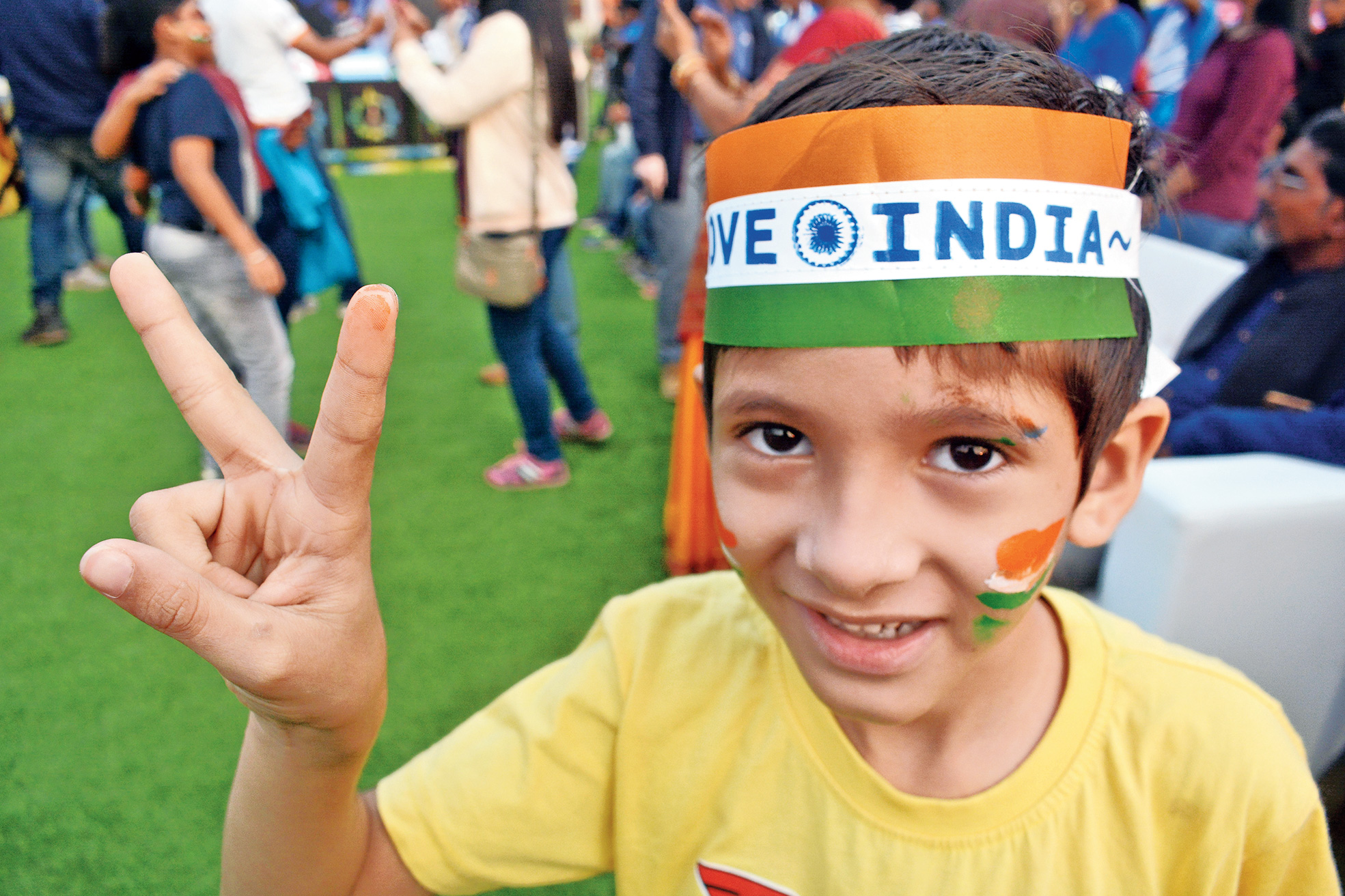 A hockey fan poses for the camera at Kalinga Stadium in Bhubaneswar on Saturday. Ashwinee Pati