In hour of glory, Virat makes Hanuma's year
With regular openers terribly out of form, India gambled with rookie Mayank Agarwal and promoted Hanuma Vihari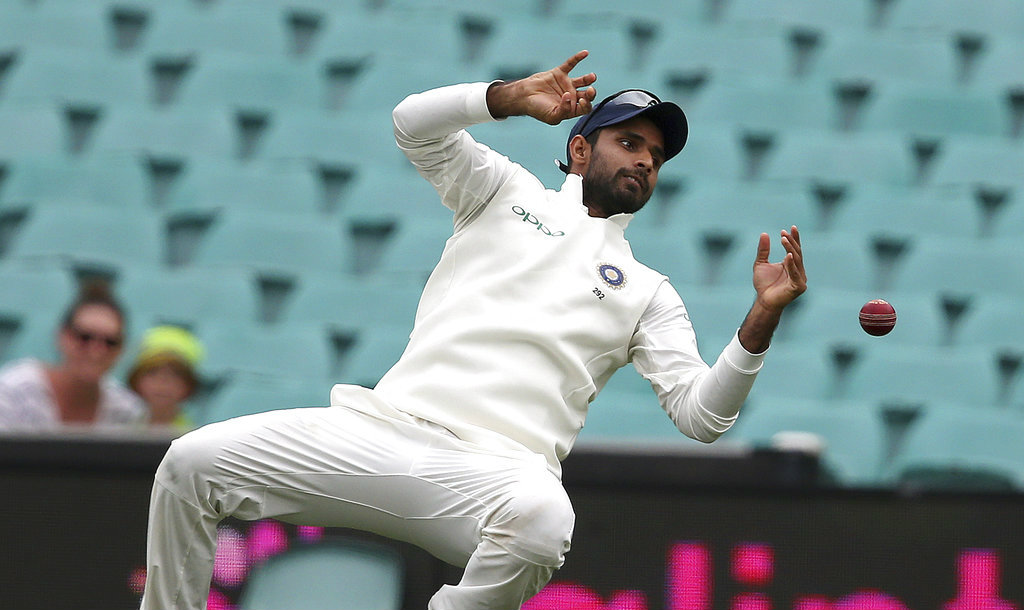 ---
|
Sydney
|
Published 07.01.19, 10:02 PM
---
Raising the bar individually and smashing barriers collectively has been a defining mantra for Virat Kohli.
But it's not that other things, which may not seem too big, get bypassed.
Making newcomers feel special, for example.
On Monday, in his hour of glory as the first captain from Asia to win a Test series in Australia, Virat Kohli made Hanuma Vihari's year.
"It was a team effort through and through. That's what we strive for... Single spells and single innings don't win games, especially in Test cricket...
"We play to make the team win. If you ask me to single out a contribution, Vihari playing 70 balls (66 actually for 8 runs) with the new ball at the MCG is as big as anyone getting a hundred or anyone scoring 70-80...
"That's how we recognise contributions," Virat said at the rather lengthy post-series Media conference in the company of the head coach, Ravi Shastri.
With the series 1-1, and the regular openers terribly out of form, India gambled with rookie Mayank Agarwal and promoted Vihari.
The pair put on 40 in 18.5 overs on the first morning, allowing the middle order to build on the start.
Mayank, for his part, scored a most impressive 76 on debut. Indeed, his contributions in the last two Tests went a long way in ensuring the first-ever series win in Australia.
Virat praised the 27-year-old Mayank as well, but the biggest bouquet bearing the captain's signature was for the new-ball attack.
Not that Player of the Series Cheteshwar Pujara was left out. He definitely wasn't.
World Cup-winning captain Kapil Dev too applauded the Jasprit Bumrahs and Mohammed Shamis the most.
Speaking from New Delhi, Kapil told The Telegraph: "Bumrah was, again, outstanding... We now have an attack to take 20 Test wickets. That makes a huge difference...
"It's a happy day for India, but some teams of the past had it in them to also create history...
"Sourav Ganguly's men in 2003-2004 and Anil Kumble's in 2007-2008...
"I'd like to congratulate Virat and the boys."
Asked to comment on Virat's captaincy, Kapil replied: "The statistics do the talking for him. There's no need for me to add anything."
What about Shastri placing the Test series win higher even than the 1983 World Cup success under him?
"Look, I have no issues with anybody's opinion... You may not agree, but Ravi feels differently. That is fine with me. Moreover, such comments make things interesting," Kapil responded.
Kapil's team, by the way, came close to winning the three-Test series in 1985-1986. "We needed an hour more to get the remaining four wickets... That didn't happen. Ironically, once play was called off, the sun shone bright," he recalled.
The series featured three draws. Sourav's men finished 1-1.