ICC Cricket World Cup 2019: Virat Kohli is the greatest ever in white-ball cricket, says Pietersen
For Virat, it's about chasing team goals, not individual ones: Kevin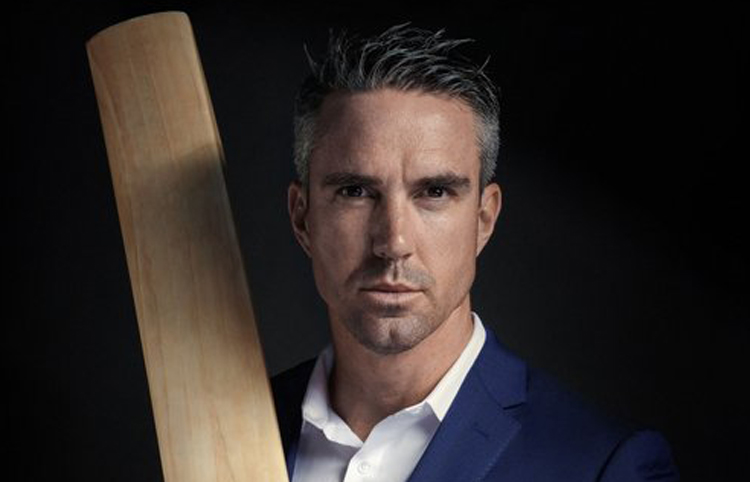 Kevin Pietersen
Source: twitter.com/KP24
---
Birmingham
|
Published 02.07.19, 11:30 PM
|
---
Kevin Peter Pietersen, a former captain of England and a batting stalwart, spoke to The Telegraph at Edgbaston on Tuesday evening.
The interaction was limited to Virat Kohli, India's captain across the three formats.
Pietersen's England career ended abruptly, but he's a man of diverse interests and passionate about protecting wildlife.
In wanting to be in the midst of nature and close to wildlife, Pietersen has built Umganu Lodge, in the Greater Krugger National Park area in South Africa, the country of his birth.
Excerpts...
You were with the Royal Challengers Bangalore (RCB) at the start of the IPL, in 2008, and Virat too was there. In fact, when the game-changing T20 League began, he hadn't played for India... What were your impressions of a young Virat?
(Smiles) Virat used to ask the right questions... On the team bus, in the dressing room... He'd ask me, ask Anil Kumble, Rahul Dravid, Jacques Kallis... He'd always be keen to know and wasn't afraid to ask... Virat also put on a show, once in a while, to say even he could deliver... I recall Sreevats Goswami would also ask questions. Virat and Sreevats... There was definitely something special about Virat, who'd even take a mickey out of us.
When did you last have a chat with Virat?
Just this morning, in fact... Virat was talking about chasing and looking at big totals... Totals of 300 and more... He spoke about being absolutely determined to be the best he could be. Virat isn't looking for individual goals or glory, but has the bigger picture, the team, in mind. For Virat, it's about chasing team goals, not individual ones. He will get hundreds along the way, and he has so many of them for India (66), but it's not about Virat Kohli. It's about India. He's selfless.
How has Virat shaped up as captain?
Virat has been brilliant. His intensity drives this Indian team to get better... Virat's a leader in fitness, he's a leader in health. Ten years ago, you could have driven to extra cover and taken four singles. Now, you'd hesitate to set off for one... There's Ravindra Jadeja, there's KL Rahul, there's Virat himself... Top fielders... Just look at the diving catch Mahendra Singh Dhoni took the other day... Now, the Indian team is so fit. Virat has taken professionalism to a new level as well.
It's widely believed that Dhoni's presence in the white-ball teams has helped Virat, the captain...
I'm sure it has helped a lot... Virat is that in-your-face, I'm-coming-to-get-you type of captain... Dhoni, behind the stumps, is there to say 'let's just wait five seconds before we get there'. Those five seconds are of experience and ensure you don't make rushed decisions. To have both Dhoni and Virat in the same set-up is magnificent.
Could Virat get better both as batsman and captain?
Mate, if you think you've achieved everything and you are now as good as you can get, then you're going backwards... Let me tell you one thing: Virat isn't settling for being as good as he is today. He has the desire to get better and better.
Virat surely is a modern-day great. Where would you place him among the best of all time?
Virat is the greatest ever in white-ball (limited overs) cricket.
[The white ball was first used during the Kerry Packer years.]
Better even than Sir Vivian Richards?
I've said Virat's the greatest.
And, in Test cricket?
There have been some fantastic batsmen in Test cricket... In recent times, randomly... Kallis, Sachin Tendulkar, Dravid, Kumar Sangakkara. You only have to look at their figures. There are others too... Virat's very much there, of course, and getting those two Test hundreds in England last summer was a feather in his cap. He hadn't got runs in the previous series here (2014).
The last one... Why is it that RCB have never won the IPL?
(Smiles) That, indeed, is the 50-million dollar question! Don't know why.