I look up to those who do a great job, says Kapil
The 1983 World Cup-winning captain speaks on politics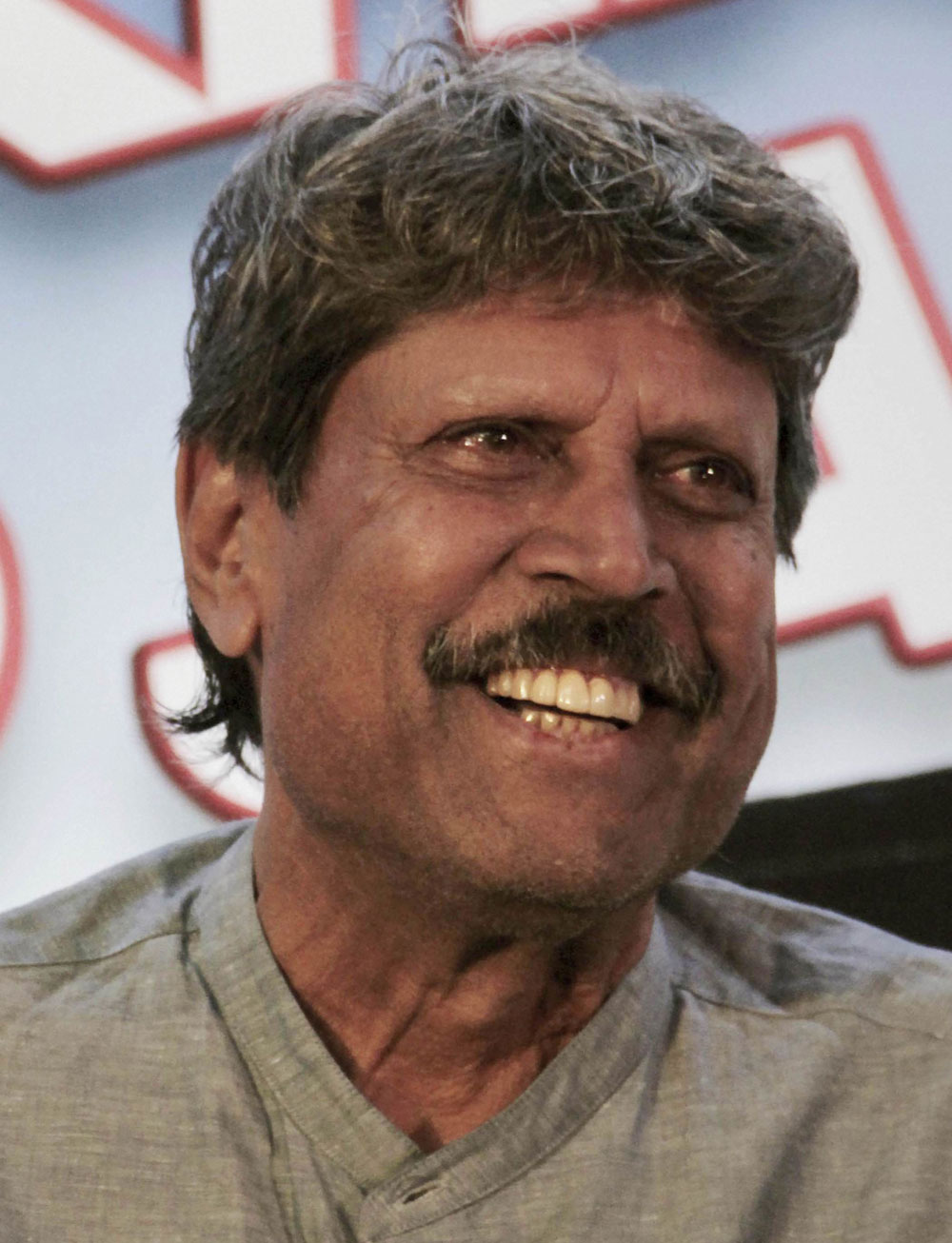 ---
|
Calcutta
|
Published 01.06.19, 10:24 PM
---
The 1983 World Cup-winning captain, Kapil Dev Nikhanj, spoke to The Telegraph on an entirely different field — politics.
While two other World Cup-winning captains — Imran Khan and Arjuna Ranatunga — have been in politics for years, Kapil has avoided taking guard there.
Excerpts...
Narendra Modi has come back as Prime Minister with an even bigger mandate. Your thoughts?
My congratulations too to Mr Modi. It's wonderful to see one party (BJP, in this case) alone get a majority of seats. My view is that it's good for the country if it's not a hung Lok Sabha. It could have been rather difficult for the person occupying the Prime Minister's chair had it actually been so.
[In 2014, the BJP had 282 seats in the ruling NDA's tally of 336. This time, with the BJP alone getting 303, the NDA's total has also naturally gone higher. The Opposition is, well, only naam ke vaaste.]
Gautam Gambhir, who has captained India in ODIs, is one of the BJP winners (he thrashed his nearest rival, a seasoned Congressman, by close to 4-lakh votes in East Delhi). Some words on the very successful 37-year-old debutant...
Good luck to Gambhir. I hope he is as successful in politics as he was in cricket.
But while Gambhir won, your 1983 World Cup teammate Kirti Azad, who'd joined the Congress after years in the BJP, got routed in Dhanbad. Did you campaign for him this time?
I didn't... Knowing Kirti, I'm sure he'll keep trying (to once again sit in the Lok Sabha).
Is there a politician you admire?
Whatever the field, I look up to those who do a great job. Somebody like Union minister Nitin Gadkari... By all accounts, he did extremely well in Mr Modi's first term. I've met Gadkari once or twice only... It would be nice if more like him stepped forward and did something for the good of the country.
[Gadkari continues as minister of road transport and highways. Instead of shipping, his other ministry is micro, small & medium enterprises.]
Despite your phenomenal following, how come you never thought of looking to sit in the Lok Sabha? Your one-time rival, Imran, is Pakistan's Prime Minister...
You're right, but it's not necessary that you have to do what somebody else is doing. I play golf, Imran doesn't. But there's no point trying to draw a parallel... Whether it's politics or some other field, your heart has to be in it. You need that comfort level as well and politics isn't for everybody. Certainly not for me... I'm just not cut out for such a different game from the one I've known all my life.
Imran will soon complete 10 months as Prime Minister. You're a World Cup-winning captain, your take on another captain who brought cricket's biggest trophy home...
I wish Imran well. I'd have the same sentiments for any cricketer who becomes his country's Prime Minister and I'm aware Imran has broken the glass ceiling.
A fortnight ago, Imran's close associate Sahibzada 'Chico' Jahangir tweeted a photograph with you and said the two of you had discussed Indo-Pak relations (during a meeting in Manchester)...
The point I made is that the country's policy is bigger than the opinion of any one individual. Right now, nobody wants to talk, so that should be done once the general elections in India get over. That part is done.
Will Indo-Pak relations improve?
I can't answer, I'm not a politician.
One more... Surely, you'd like relations with Pakistan — incidentally, the country where you made your India debut — to improve...
The politicians of both countries have to make that call. Of course, I'd like India's relations with its neighbours to always be good as peace has enormous benefits, like on the economic front. However, all stakeholders have to work towards peace. You cannot clap with one hand. Never done.